Tube-Tech CL 1B Compressor

"Softube's emulation choices are very interesting for me and my preference in processors. To have emulations like these on the go is really inspiring to my workflow and just they sound great."
John Tejada. Electronic music artist, music producer, DJ and record label owner.

"The hardware Tube-Tech CL 1B is my fave compressor for tracking vocals. I could never find a plug-in that was even close until I tried Softube's CL 1B plug-in. It reacts and feels just like the real thing."
Patrik Berger. Composer, producer and musician for Santigold, Charli XCX, Robyn, Lana Del Rey and many more.

"A truly faithful and very exact replica of the hardware CL 1B. Finally it's possible to experience natural musical compression in a plug-in."
John G. Petersen. Designer and president of Tube-Tech.
Optical compressors have a particular way of responding to the incoming signal that is uniquely compelling and musical. But they are of course not all the same, and the Tube-Tech CL 1B is the prime example of what an optic compressor is capable of. It is highly versatile and can go from soft and gentle to snappy and punchy by the twist of a few knobs. 
Tube-Tech CL 1B is one of those units that has a defined personality while still being useful on a variety of sound sources in a variety of situations. It can be used for a calm and natural dynamic control, but depending on your settings, it can bring out punch and life from any material. Because of its way of treating the signal differently depending on the frequency content, it gets a lot of love when used on material with a wide frequency range, such as an electric bass that both needs low end control and a snappy presence, or an acoustic guitar that needs to be large sounding and close to the listener. And sometimes, the opto character is just what the doctor ordered for a full mix.
A big part of the CL 1B sound is that the optical gain reduction circuit has a tendency of an initial very quick release time, which then drastically slows down and can take several seconds to fully recover. This has a way of giving a transparent control of shorter events in the signal while retaining a grip of the overall material. It's a sound and texture you will not find in any other compressor.
The Tube-Tech CL 1B Compressor is also available in the Tube-Tech Classic Channel bundle, together with the famous Tube-Tech PE 1C "Pultec" Equalizer and Tube-Tech ME 1B Mid-Range Equalizer equalizers.
Features
Versatile but still a bucketful of character
Optical compressor with a vacuum tube gain stage
Created together with the designers at Tube-Tech
Each and every component carefully modeled
External sidechain control
A seriously great looking GUI!
Very CPU friendly
System Requirements
Version 2.0 of the Softube plug-ins have the following minimum requirements:
All Native Versions:
Mac OS X 10.9 or newer
Windows 64-bit, versions 8 or 10
Intel Core 2 Duo, AMD Athlon 64 X2 or newer
Screen resolution larger than 1280x800
1 GB RAM or more, and at least 6 GB hard disk space for installation (individual plug-ins take less space)
Any VST, VST3, AU, or AAX (Pro Tools 10.3.7, 11.0.2 or higher) compatible host application
Softube/Gobbler account
Gobbler application to manage license activation and plug-in downloads
Please make sure that you always use the latest iLok License Manager. It is not included in the Softube installer, but can be downloaded from www.ilok.com
Broadband internet access for downloading installer and register licenses​
Please Note: 
Windows XP and Vista are no longer officially supported
All Softube plug-ins support both 32- and 64-bit hosts, although a 64-bit OS is required. Supported sample rates: 44.1, 48, 88.2, 96, 176.4 and 192 kHz, in both mono and stereo
AAX DSP version
For AAX DSP you need to meet the requirements for the Native version. You also need to have an Avid HDX processing card
Different plug-ins will have a different load on your HDX card, please see the AAX DSP Supported Instances per DSP card for more information
Any references to any brands on this site/page, including reference to brands and instruments, are provided for description purposes only. For example references to instrument brands are provided to describe the sound of the instrument and/or the instrument used in the sample. Plugin Boutique do not have (nor do they claim) any association with or endorsement by these brands. Any goodwill attached to those brands rest with the brand owner. Plugin Boutique or its Suppliers do not accept any liability in relation to the content of the product or the accuracy of the description. "RHODES" is a registered trademark of Joseph A Brandstetter.
Awards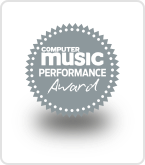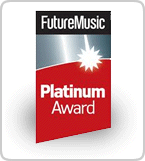 You may also like