...makes your mixes loud and proud adding a brilliant finishing touch
Voxengo Elephant is a mastering limiter AU and VST plugin for professional music production applications.  The most remarkable feature of this signal limiter is its sonic transparency.  Elephant brings sound limiting and loudness maximization without audible "pumping" sonic artifacts.
Elephant is a highly competitive plug-in for mastering applications: it features a variety of limiter modes that can be deeply customized, and a comprehensive set of level metering tools, including headroom estimation and K-system metering.  Elephant's built-in linear-phase oversampling is an important element in achieving high-quality peak limiting and loudness maximization.
Elephant limiter can be used for mixing and mastering of both stereo and multi-channel music and sound material, at any standard sample rate.  Limiting process can be visualized both as gain reduction meter and real-time graph.
Elephant, also featuring a DC offset filter, and a high-quality bit-depth converter with an optional noise-shaping, allows you to finish your music and audio productions with a spark.
Applications
Mastering peak limiter
Loudness maximizer
Stereo, 5.1 brickwall mastering limiter
Bit-depth converter with noise-shaping
DC offset removal filter
Drum bus compressor
K level meter
Features
Transparent signal limiting action
Optional release stage
Waveform graph view
Channel grouping
Preset manager
Contextual hint messages
10 predefined limiter modes
Noise-shaped bit-depth converter
Stereo and multi-channel processing
Up to 8x linear-phase oversampling
Undo/redo history
All sample rates support
Limiter mode editor
DC offset removal filter
Internal channel routing
64-bit floating point processing
A/B comparisons
22 ms compensated processing latency
System Requirements
This plug-in is compatible with Windows (32- and 64-bit Windows XP, Vista, 7 and later versions) and Mac OS X (10.5 and later versions, 32- and 64-bit, Intel processor-based) computers (2 GHz dual-core or faster processor with at least 1 GB of system RAM required).  A separate binary distribution file is available for each target computer platform for each audio plug-in specification.
Compatibility
This audio plugin can be loaded into any audio host application that conforms to the AudioUnit or VST plugin specification.
RTAS compatibility is available by using the FXpansion VST-RTAS adapter.
Any references to any brands on this site/page, including reference to brands and instruments, are provided for description purposes only. For example references to instrument brands are provided to describe the sound of the instrument and/or the instrument used in the sample. Plugin Boutique do not have (nor do they claim) any association with or endorsement by these brands. Any goodwill attached to those brands rest with the brand owner. Plugin Boutique or its Suppliers do not accept any liability in relation to the content of the product or the accuracy of the description. "RHODES" is a registered trademark of Joseph A Brandstetter.
Awards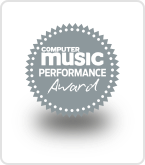 Product Reviews
A cracking limiter that stomps on its rivals The kind of digital 'maximising' limiters that came to the fore in the 1990s were something of...
You may also like