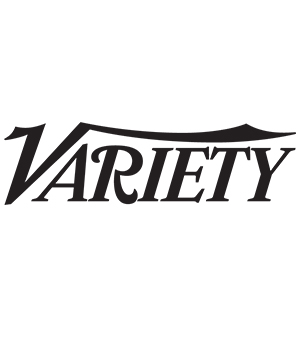 'When producer David Foster wanted to blend Rod Stewart's vocals with those of the late Ella Fitzgerald he relied on a sort of secret sauce to get the cleanest tracks possible — Audionamix's ADX technology.'
Variety. The show-business daily. Offers headlines, statistics, and reviews.
'It provides an intuitive workflow, powerful separation algorithms and a unique, melodic "pitchogram" that focuses on displaying the fundamental frequencies of the main melody within a given mix.'
Mix Magazine. Magazine for professional audio and music production professionals.
ADX TRAX Versions
ADX TRAX Pro 3.0 is our most revolutionary software release to date. TRAX Pro bridges the gap between basic separations and professional-grade isolations with its robust collection of ADX algorithms, spectral editing tools and new MIDI import feature for easier pitch guide creation. These features give audio engineers, DJs, producers and creative artists the ability to visualize and edit frequency-specific content across the full audio spectrum. ADX TRAX Pro goes beyond the automatic separation by giving users the ability to directly edit their results by time and frequency, adjust gain, attenuate or remove sounds, extract, raise or lower the level of a vocal or solo instrument in a mono or stereo mix and correct audio anomalies using effective restoration tools – all without requiring access to the multi-track sessions.
Transform your basic separations into professional-grade isolations with ADX TRAX Pro. The original TRAX software was developed to assist producers, audio engineers, DJs, and all creative artists in isolating vocal or melodic motifs to create new hooks, innovative remixes and virtual duets. TRAX enables users to raise or lower the level of a vocal or solo instrument in a mono or stereo mix without requiring access to the multi-track sessions. TRAX Pro adds a unique approach to spectral editing to this already powerful technology. Using our innovative, non-destructive spectral editing tools, it is now possible to further refine the results you get from the initial TRAX separation process. ADX TRAX Pro is truly the most advanced audio separation software available.
Features
*NEW* Pan-specific spectral editing feature
*NEW* Faster spectrogram for smoother, more responsive spectral editing
*NEW* Consonants Annotation tool
*NEW* Export files in STEMS format
Improved Vocal Targeting and Import Workflow
Non-Destructive Source Separation
Integrated Post-Separation Enhancement
Multiple Bit Depth and Sample Rate Compatibility
The Ultimate Remastering & Voice-Over Tool
Multi-Algorithmic Processing Matrix
Integrated Full Spectrogram
Comprehensive Suite of Spectral Editing Tools
Who's it for?
For DJ's
Create vocal and/or instrumental riffs to drop into a mix
Create music beds from well know songs to mashup and mix up
For remix artists
Create contemporary and artistic remixes and mashups using any vocal and/or instrumental
For post production studios
To clean up a recording that may have mic bleed from other instruments into the vocal track
Add volume to a vocal that was mixed and mastered too low
Add effects and processing to a vocal or solo instrument that is already mixed without need of separate stems
System Requirements
MAC ONLY:
Mac OS X 10.9 – 10.12 Only
TRAX Pro 2.5 Legacy Build included for Mac OS X 10.7 – 10.8
High Speed Internet Connection
CPU – Core Duo 2.3Ghz
RAM – 4 GB
Any references to any brands on this site/page, including reference to brands and instruments, are provided for description purposes only. For example references to instrument brands are provided to describe the sound of the instrument and/or the instrument used in the sample. Plugin Boutique do not have (nor do they claim) any association with or endorsement by these brands. Any goodwill attached to those brands rest with the brand owner. Plugin Boutique or its Suppliers do not accept any liability in relation to the content of the product or the accuracy of the description. "RHODES" is a registered trademark of Joseph A Brandstetter.
You may also like