Moziac Beats AutoTheory 4 Music Composition Tool

"I'm loving it... Really excited to have this in the tool bag!"
Chooky. Rooted in hip-hop and flared with pop, DC-native Chooky has been DJing and producing dance music since 2011.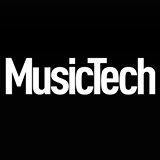 "It will indeed help you play complex chords and generate melodies with fairly minimal musical knowledge. AutoTheory can certainly help you generate new musical ideas".
MusicTech Magazine. The magazine and website for producers, engineers and recording musicians. Tutorials, reviews, features and the latest news.

AutoTheory enables non-keyboard players and even non-musicians to create musical performances that are technically and harmonically correct, and it does it in a very straightforward and accessible fashion".
Sound on Sound Magazine. Sound On Sound is the world's biggest and best audio recording & production magazine.
Play Like A Genius
Industry Standard MIDI Effects in a Synchronised Environment
Upgrade Available - Registered owners of AutoTheory Pro can Upgrade to AutoTheory 4.
AutoTheory 4 takes industry standard midi effects and synchronizes them into the most expansive and easy to use composition software available. Our patented improvements upon traditional Scale, Arp, Chord and Sequencing effects provide users with unlimited possibilities for Chord Progressions, Melodies, Basslines and Arpeggios. Unlike your DAW and Plugins, AutoTheory's midi effects are synchronized via internal Sequencer, meaning that all functions automatically work off of the same Key/Scale/Chord progression. DAW integration is also streamlined with Midi sync and a simple drag n drop export process. The combined creative potential of AutoTheory's features is something that you won't find in any other software
AutoTheory is not a plugin. It functions outside of your DAW. It receives midi from your keyboard (or pad) controller and sends 8 virtual midi controllers into your DAW. Within your DAW, you activate and assign them to instruments exactly as you would with regular midi controllers. AutoTheory's Sequencer also syncs to your DAW.
Key Features
Chord Generator – One Finger Chords from Multiple Groups with Strum, Repeat and Velocity Effects.
Smart Scale – Keep your hand in the same position while the scale transposes to each Chord Selection.
Multi Arp – Improvise through multiple one finger arpeggios of the current chord.
Chord Editor – Customize tones within each chord for unique voicings, inversions and extended chords.
Device Outputs – Control multiple instruments simultaneously from a single keyboard or qwerty.
Sequencer – Record multiple tracks & scenes before altering key and other parameters post-recording.
System Requirements
Compatible with Mac OS X 10.8 upwards and Windows 7 upwards
Operates as a standalone application
Each license includes 2x iLok activations so can be run on multiple machines
Any references to any brands on this site/page, including reference to brands and instruments, are provided for description purposes only. For example references to instrument brands are provided to describe the sound of the instrument and/or the instrument used in the sample. Plugin Boutique do not have (nor do they claim) any association with or endorsement by these brands. Any goodwill attached to those brands rest with the brand owner. Plugin Boutique or its Suppliers do not accept any liability in relation to the content of the product or the accuracy of the description. "RHODES" is a registered trademark of Joseph A Brandstetter.
More by Mozaic Beats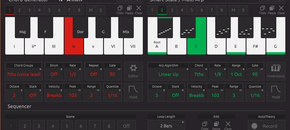 You may also like