Hexachords Orb Composer Artist S Music Composition Tool
The First Artificial Intelligence for Composers
Note: If you wish to demo Orb Composer, you can download the PRO version from the Orb Composer Pro page. 
Orb is the name of the most accomplished music composition Artificial Intelligence in the world. It is designed for composers, bands, orchestrators or simply everyone fond of music.
Introduction
Compose with an Artificial Intelligence
Orb Composer is a creative tool which you can model very precisely to assist you during your music composition work sessions.
What is ORB Composer?
Orb is the name of the first Artificial Intelligence designed for music composers. More than 5 years of research and development were necessary to create this smart tool for composers, bands, orchestrators, to help them experiment with new musical ideas and enhance their creativity.
YOU are the artist: Orb Composer doesn't replace the composer and doesn't write music automatically. You have to feed Orb with your own choices. Orb creates music mock-ups based on your creativity and only with your musical ideas.
Music environment: You can create a complete musical environment according to the ideas you want to experiment. Orb updates in real time according to your new inputs.
Chords progression library: Orb Composer embeds a library of chords progression which you can enrich. It Includes many of the chords used in the music industry. Orb Composer provides a complete range of possible harmonic colours.
Create new music styles: Create your own music styles and experiment with exotic instruments mixes, chord progressions, time signatures and accurate instruments clip settings.
High quality: Thanks to Orb Composer, you can reach the level of high quality required by the TV programs of broadcasting. Focus on the creative part of music before diving into the notes.
Compose music at a higher level
Orb Composer features help you get from musical ideas a complete composition. You can modify this as much as you want, to have the most perfect music composition you were thinking of.
It is always positive to focus on the music structure at a high level before diving straight into the notes.
Before writing a single note, think of music in terms of ideas, intentions and emotions. Orb Composer will turn it into a composition and provide a basis upon which you could then use your creativity and knowledge.
With or without your DAW - you choose!
Orb without a DAW (stand alone)
Orb works directly with your favorite VST/AU instruments.
Each instrument and articulation can be directly connected to your VST/AU instruments, allowing a 100% stand-alone usage of Orb Composer, without any DAW connection. It is useful for drafting, experimenting, and making an "instant music creation" with a light setup.
Orb Composer also provides audio export features and can be connected later to a DAW in the same project. All the instruments are editable directly inside Orb Composer as you would do inside a DAW. A complete mapping tool is provided to sync all instruments and articulations within your DAW if you want to use your DAW.
Orb with a DAW
Orb works with a large number of popular DAW's.
Orb Composer synchronizes itself with any popular DAW : Logic, Cubase, Pro Tools, Reaper, Live and Studio One. Orb Composer works with all pro versions of them (see FAQ for accurate DAW compatibility). By rooting MIDI notes to your DAW, Orb Composer plays your compositions live. The notes created inside Orb Composer are directly sent to your own virtual instruments or hardware synths loaded inside your DAW. Listen to the tracks in real time through your favorite DAW and adjust all the music parameters live.
Now available with Orb Composer S Series
Experiment new music ideas quickly
Orb Composer helps you transform a musical idea into a fully organized composition segment. You can modify this as much as you want, to have the reach this idea you have in your mind.
It is always positive to focus on the music structure at a high level before diving straight into the notes.
Think music in terms of ideas, intentions and emotions, before writing a single note.
Orchestration ideas
Orb Composer embeds the most powerful AI ever designed for instruments. All the different instruments, with all their different articulations, have been modelled individually, to reach a high level of orchestration knowledge.
New chord progressions
You can experiment new chord progressions and adjust them in real time in Orb Composer. Orb Composer builds the musical context and gives your chords all the density needed to have a realistic preview on how they would sound in a full musical context.
Experiment instruments combinations
Any crazy idea is welcome in Orb Composer. Want to write an Ambient score with an electric guitar playing the music theme? That's possible! Quickly experiment with exotic instruments combinations and see which one you want to stick to, and develop your ideas inside the final score.
Orb strengthens your creativity
Regardless of how you start your composition, Orb Composer assists you every step of the way. At any time, enter your choices or ask Orb Composer to make suggestions according to your constraints. Export or record in your DAW the notes you have created.
You always have the last word in Orb Composer, which does not impose or restrict any choice.
Save time for deadlines
We have also designed Orb Composer features for composers working at the frontline needing to hit that deadline. For composers who work for TV, films, games and radio.
Turning an idea into a composition will not take weeks of work anymore, only the most pleasant part of the composition will remain. Orb Composer features have a significant benefit in terms of time and energy as it reduces time to experiment with new ideas and speed up the composition process. Create your own music mock-ups in Orb Composer and use them as a very good starting point for your composition.
General Features
Choose Music Template
We propose 4 basic music templates to help you to pre-select a musical environment:
Piano
Pop-Rock
Electro
Ambient
The templates provide a list of default instruments and select the AI engine accordingly.
Create your own composition: Blocks
Organize your piece in musical blocks. Drag and drop the music blocks along the timeline of each sequence of your song (introduction, theme, variations, transitions, end, etc.) to create the complete structure of your composition. You can include as many blocks as you want without restriction. Each block can be independent of the others. Orb Composer also provides blocks variations implementation.
This allows to resume a main theme in different possible ways:
In a more intense or less intense version
With an instrument with a different melody
By integrating a variation
By simply copying the theme
The complete structure of the song is permanently visible in the top menu. To add a block, just click a + button or drag and drop a block from the Blocks tab. To navigate in this structure, click on the block on which you want to work, the interface of Orb Composer will then refocus on this block.
Create your own composition: Structures
Attach a structure type to each music block with a simple drag and drop. 
Orb composer embeds a list of possible structures, containing sentences such as.
S: Standard
Q: Question
A: Answer
A: Answer based on question
A: Answer Prime
Create your own composition: Chord Progression
Orb composer also embeds a library of chord progressions that you can enrich. You can create new chord progressions by modifying the existing ones and saving them. Any type of chord progressions can be created. Try and experiment new ones as much as you want. Find quickly the chord progression you need with a simple search tool. Chord progressions can be filtered by specifying a key, a number of chords or both. You can assign the chord progressions to different moods so that they can be filtered by mood.
Create your own composition: Chords
Orb Composer embeds a huge collection of different chord types to provide a full range of music colours. This includes libraries of major and minor chords. A simple search tool allows you to find the chord you are looking for. To include a chord of your choice in a block, drag and drop it in this block. Highlighted keys remind you of notes of the chord you have selected.
Create your own composition: Instruments
In all the composition process, you are always free to choose the instruments, their articulations and roles or to let Orb Composer suggest choices based on intensity curve.
A full list of instruments is available, organized by categories, letting you experiment a lot of new combinations of instruments.  Each direction of the instruments has its own colour and colour palette.
Key Features
Friendly Workspace
Orb Composer has been made to allow you to use it easily, the interface is clear, simple and all main functionalities are reachable from here.
In one window, you can see the clips, yhe options and all the main features without going on fastidious submenus.
What you can do in the block area:
Different Bar Items
Create own Chords
Draw curves
Create Chord Progressions
Manually create your instrument clips
BPM
5 Magic buttons
Import Midi Melody
Time Signature
Tonality/Mode
Main Features: Bar Items
For each music block, pick a bar item, representing the block's structure with the musical phrases and the bars symmetry. It can be set very easily in order to create complex or simple music structures.
Main Features: Curves
You can draw curves of "momentum" and "intensity". Intensity is a complex high-level parameter which depends on each instrument/articulation combination, dynamics, register and polyphony.
Main Features: Import Melody
For block items, you can import your own melody (MIDI format).
Main Features: Chord Progressions
Create as many chord progressions as you want or use our chord progressions library, organized in moods.
Main Features: Clips
Each clip represents a little music segment played by a unique combination instrument/articulation. All the fine tuning parameters are available per clip, which gives you an infinite amount of tuning.
Main Features: Other
Creation of instrument clips: Create, delete and edit easily your clips. 
BPM: Pick the BPM you want. 
Tonality/Mode: Set the tonality you want, with full mode control, including music modes. 
Sequencer functionalities: An easy-to-use playbar including Play/Play looped, stop. 
5 Magic Buttons 
Magic Melody: changes only the block's melody 
Magic Instruments: create instruments clips based on the curves (intensity/momentum) 
Magic Chords: creates new block's chords 
Magic Notes: recreates the notes with the exact same clip parameters 
Magic All in One: recreates everything above in 1 click
Fine Tuning
Flexible Clip Setting
Every clip can be separately edited, deleted, copied. You can manage clip duration but also a lot of settings like:
Articulation
Role
Dynamics
Rhythm
Register
Polyphony
Different chord notes
Clips can be locked for safety and can be moved on other instrument or theme structure.
Set Your Parameters: Articulation
You can select many different articulations for real instruments, for example for Violins: Legato, Long, Marcato, Staccato, Pizz, Bartok Pizz.
The complete structure of the song is permanently visible in the top menu. To add a block, just click a + button or drag and drop a block from the Blocks tab. To navigate in this structure, click on the block on which you want to work, the interface of Orb Composer will then refocus on this block.
Set Your Parameters: Role
In all the composition process you can choose the instruments you need and for each of them, a role.
Notes and rhythms can be doubled by using the menu option.
Doubling Notes
Doubling Rhythms
For every kind of instrument's role, a colour is assigned to help you to manage your project.
Melodies: Yellow squares
Accompaniment: Orange squares
Background: Blue squares
Bass: Pink squares
Set Your Parameters: Dynamics
Every clip can have his own dynamic, and this is easily settable on the dynamic windows.
Dynamics with 4 dynamics family curves:
Straight
Crescendo
Decrescendo
Mountain shape
Set Your Parameters: Rhythm
You can change the rhythm for every clip by using the dedicated windows. Set here rhythm expressions and global rhythm for the clip (momentum, and complexity).
Set Your Parameters: Register
Set the good register for each clip, from very low to very high, to manage individually the intensity for each clip.
Set Your Parameters: Polyphony
For some instrumental roles such as Background, you have control over the polyphony for each instrument clip.
Set Your Parameters: DCN
Fine tune different chord notes from this menu, to make your own custom notes moves
Artist vs. Pro Feature Comparison
New Features in Orb Composer S
VST Host (VST + AU) both instruments and effets + Audio Export
New Smart Proposition chords 
Split Chords (multiple chords per bar)
Time Signature possible per bar
Auto Save 
New Drums algorithms
A default structure is selected when dragging and dropping a block
Changed instrument settings 
Copy Paste Blocks
Search feature implemented 
Added a humanization feature
Drum Kits now require a single clip
2 Drum kits possible, Acoustic one and electro one
Now possible to paste a clip on a specific track
Now possible to disable Midi out and CC out 
Updated the top breadcrumb for easy navigation
Double clicking on a clip parameter validates and closes the popup
Added empty template icon
Updated many UI graphical components
Fixed many crashes and bugs 
Removed all Memory Leaks
System Requirements
Operating Systems
Mac OS: Mac OS X 10.11 El Capitan 64 bits or higher
Windows: Windows 7 x64, Windows 8 x64, Windows 8.1 x64, Windows 10 x64
Minimum System Requirements
Processor: 2.4 GHz Intel or AMD multi-core processor
At least Intel i5 or AMD A10 APU recommended
RAM: 1 GB, 32 GB RAM recommended (required for your VST instruments loaded in your DAW)
Graphics card: Onboard (minimum resolution 1280 x 768)
1920 x 1080 recommended
Soundcard: Onboard (ASIO compatible hardware is recommended)
Hard drive space: 2 GB (for program installation)
Internet: Connection required for downloads and activation
Any references to any brands on this site/page, including reference to brands and instruments, are provided for description purposes only. For example references to instrument brands are provided to describe the sound of the instrument and/or the instrument used in the sample. Plugin Boutique do not have (nor do they claim) any association with or endorsement by these brands. Any goodwill attached to those brands rest with the brand owner. Plugin Boutique or its Suppliers do not accept any liability in relation to the content of the product or the accuracy of the description. "RHODES" is a registered trademark of Joseph A Brandstetter.
More by Hexachords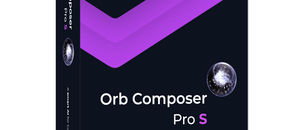 You may also like