Introducing the Drum & Bass Bundle (Time Limited & Exclusive) 
We have compiled a deadly collection of instruments, effects, samples and a production course for all your Drum & Bass production needs. 
For creating awesome leads, basses, pads and sequences, we have featured our intuitive synth Carbon Electra + Lockjaw's (Invisible + Dispatch) 'Dark Horizon' expansion preset pack.
Distort, mangle and transform with Noisia's championed distortion unit; iZotope Trash 2. Modulate to create movement and space with Cableguys VolumeShaper 5 which provides a wealth of creative musical effects with a visual approach to volume.
A vast and expertly produced sample collection is provided from Lenzman (Metalheadz) & Chris Octane (Dispatch) featuring 2gb of Drum, Bass, Music, FX loops and single hits.
ProducerTech team up with Icicle, one of the Drum & Bass scenes highest regarded producers, to complete the bundle. His 3 hour in-depth production course shares his sought after production techniques: covering synthesis, mixing and arranging. 
This bundle will provide you will all the tools and expertise you need to create upfront dancefloor destroying Drum and Bass. It is exclusive to Plugin Boutique and available for a limited time only!
4 Oscillator Subtractive Synthesiser Featuring Informative Displays, Editable Step Sequencer, Vocal Filter, Integrated Distortion and Analog Control.
Plugin Boutique & S:amplify present Carbon Electra. Carbon Electra is a powerful and intuitive synth built by producers, for producers. It's a four-oscillator subtractive synth with a modern feature set. It has been developed as an advanced learning tool whilst also being a powerful and easy to program synth. Being based on vintage analogue routing and featuring flexible modulation options including an editable stepper and note performer.
The graphical displays act as a comprehensive information tool aswell as an accurate guide to each parameter change. Best of all, it sounds incredible. 
Key Features
Powerful synth engine that is easy to learn and use with no hidden menus
4 Analog style sync-able oscillators with adjustable pulse width, frequency modulation and multiple wave types including pitch-able noise
Ability to run the amp section "too hot" into the built in optional limiter at the main output, creating a modern hyper-compressed sound
Super flexible unison control ranging from subtle warmth to massive super saw or super square sound
Multiple stereo width parameters allowing high precision control of the stereo field
Learn more about Plugin Boutique Carbon Electra.
An awesome collection of 64 deep and expertly produced presets for the Carbon Electra synthesizer. Dark Horizon includes intense basses, cinematic atmospherics, full bodied stabs, keys and complex sequences. This expansion is ideal for all producers of genres including Drum & Bass, Techno, Dubstep, Tech-House and Film Scoring. 
Designed by Berlin based Drum & Bass producer Lockjaw, the pack features many sounds used from within his own productions. Lockjaw has been steadily crafting his sound for the last few years and is now an artist on what is arguably one of the most ground breaking labels within the scene currently: Noisia's Invisible Recordings.
Learn more about Plugin Boutique Carbon Electra Expansion: Dark Horizon.
Trash 2 takes the best of Trash and makes it even better. With an entirely new sonic architecture, brand new features, optimized performance, better sound quality, and support for modern hosts and formats, Trash 2 is primed for a powerful new era of audio mangling, distortion, and experimentation. Let sonic mayhem ensue.
Key Features
Distort in ways you never dreamed with the Trash module's 60+ distortion algorithms, perfect for transforming your sound into something never before heard
Design your own unique distortions, from massive to mild and everything in between, with a new, customizable, multiband Waveshaper
Let your tracks inhabit any space or object with the new Convolve module. Choose from over 100 impulse responses or load your own to put your bass in a washing machine or your keys in a cave
Find a new voice: make your audio speak and growl with two redesigned Filter modules, each one featuring new vowel formant filters, screaming peaks, node modulations, and more
Start trashing your audio immediately with an extensive new preset library and an ear-friendly Limiter that ensures you can play without fear
Learn more about iZotope Trash 2.
VolumeShaper lets you shape the levels of any audio signal in pinpoint detail.
From multiband sidechain compression effects to extreme gating, from tempo-synced stutter to precise sample-shaping — VolumeShaper provides a wealth of creative musical effects with a visual approach to volume.
VolumeShaper features multiband waveform-based editing, a comprehensive selection of preset curves, a precise oscilloscope, a big spectrum view and an updated preset library. It runs sample-accurate in sync with your DAW, in Hz mode up to the audible range or retriggered via MIDI.
New for version 5, VolumeShaper now runs inside Cableguys' exclusive new ShaperBox creative effects rack. Use VolumeShaper on its own, or stack it up with other Cableguys Shapers to create elaborate, multilayered effects for your productions. Take advantage of the new MIDI Trigger system to switch curves on the fly with the press of a MIDI key. And enjoy improved CPU and RAM efficiency along with even better-sounding interpolation.
Learn more about Cableguys VolumeShaper 5.
This new Producertech course comes courtesy of one of the most technically skilled Drum and Bass producers in the industry, Icicle. During the 3 hours of in-depth tutorials, he shares his sought after production techniques, covering synthesis, mixing and arranging. The course will provide you will all the expertise you need to create modern, dancefloor destroying Drum and Bass anthems.
In this course, Icicle provides a real insight into his detailed production methods, sharing with you a variety of useful tips and tricks. He shows you how to create all the elements of a heavy DnB track, kicking off with some FM synthesised drums. After these are processed with FabFilter plugins, Icicle proceeds to create a warping resampled bassline in FM8 and some FX risers with Massive. The course concludes with a guide to mixing and arrangement, providing you with the knowledge needed to create tense builds and earth-shattering drops.
The course is available to stream immediately after purchase and can be watched 24/7/365. Accompanying the videos are the Live Projects from each module and 100MB of bonus DnB samples, courtesy of Loopmasters. 
Learn more about Producertech Drum & Bass Production and Sound Design by Icicle.
Loopmasters presents Lenzman – Deep Soulful Drum and Bass – an impassioned collection of deep and soulful Drum and Bass from a producer of extraordinary talent. Loopmasters are immensely proud to welcome Lenzman to our heralded artist series, providing 100% royalty-free samples and inspiration for your music.
Lenzman walks his own musical path, with soul at the heart of everything he produces. Effortlessly fusing Hip Hop, Jazz and Soul, he has worked seamlessly with a myriad of collaborators and continues to work with talented artists across the globe. With a recently released EP on Metalheadz – entitled the Golden Age, Lenzman has continued to develop his sound and has consistently received critical acclaim. With a strong ear for a sample and a musicality unrivalled in Drum & Bass, Lenzmans production and music always oozes quality, clarity and integrity.
Producers will find over 1000 samples in this collection including Ferocious Neuro Bass Lines, Powerful Breaks, Sinister Leads and Toxic Music Loops at tempos between 140 and 170 BPM, plus an incredible collection of One Shot and Multi Sampled Instruments mapped ready to play for the most popular soft samplers.
In Detail expect to find 1.29 GB of 24 Bit 44.1 KHz sounds and loops including 3 Drum Loop Construction Kits, 7 Song starter Kits, 58 Bass Loops, 62 Drum Loops, 45 Music Loops, 25 Percussion Loops, 70 Bass Hits, 3 Bass Multi Sampled Instruments, 20 Lead Hits, 5 Lead Multi Sampled Instruments, 23 SFX Shots, 6 FX Perc Multis, 218 Drum One Shots, 217 Rex2 Files and 121 Soft Sampler Patches for Kontakt, Halion, Exs24, Nnxt and Sfz formats.
System Requirements
Carbon Electra
Mac
OS X 10.6 or later (OS X 10.8 or higher is recommended)
Formats:
AU - Audio Units (32 and 64-bit)
VST 2.4 (32 and 64-bit)
Windows
Windows 7 SP1 (Direct2D) or newer
Formats:
Note: Carbon Electra is compatible with most major DAW platforms, and is available for both PC and Mac computers. 
iZotope Trash 2 + Expansions
Mac:
OS X 10.6.8–10.12 (Intel only)
Windows:
XP (32-bit Service Pack 3), Vista (64-bit), 7, 8, 10 
Plug-In Formats:
Pro Tools 7.4–12 (RTAS, AudioSuite, 64-bit AAX), VST, VST3, Audio Unit, DirectX
Plug-In Host Compatibility:
Compatible with both 32-bit and 64-bit hosts like Pro Tools 7.4+, Cubase, Nuendo, GarageBand, Logic, SONAR, ACID, Vegas, Ableton Live, and many more.
Plug-In Formats:
AAX (64-bit), AAX AudioSuite (64-bit), RTAS (32 bit), DPM AudioSuite (32 bit), VST2, VST3, and Audio Unit.
Plug-In Host Compatibility
Pro Tools (10–12.4), Ableton Live (9–9.5), Logic Pro X, Cubase, Studio One, Digital Performer, Reaper, Sonar
VolumeShaper 5
Mac:
Mac OS X 10.8 and later
32 and 64-bit compatible
2 GHz Intel CPU
Formats:
Windows:
Windows 7, 8 or 10 
2 GHz CPU with SSE2 support 
32 and 64-bit compatible
Format:
Any references to any brands on this site/page, including reference to brands and instruments, are provided for description purposes only. For example references to instrument brands are provided to describe the sound of the instrument and/or the instrument used in the sample. Plugin Boutique do not have (nor do they claim) any association with or endorsement by these brands. Any goodwill attached to those brands rest with the brand owner. Plugin Boutique or its Suppliers do not accept any liability in relation to the content of the product or the accuracy of the description. "RHODES" is a registered trademark of Joseph A Brandstetter.
Awards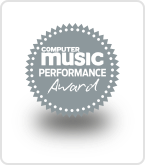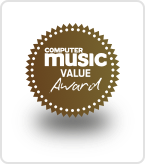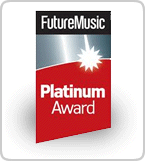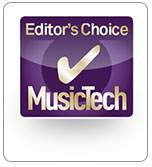 Product Reviews
The original Trash was one of iZotope's earliest plug-in effects, featuring filters, an impulse response module and a toolbox of distortions...

Version 1 of iZotope's Trash lasted ten years without a major update. We put the newly updated distortion plugin to the test....