The Works: KiloHearts Complete Collection
If you want everything, (and I'm sure you do,) this bundle is for you.
The Works contains every piece of software Kilohearts has ever released. That means you get, not only the awesome value of the Kilohearts Toolbox with it's myriad of effects, but also our acclaimed effects Disperser and Faturator! Both of them also work as snapins in our Snapin host plugins you know? Speaking of which: The most versatile band-splitter on the planet, Multipass is included to give you the most out of your Toolbox effects.
The Works also contains the twin equalizers Carve EQ and Slice EQ. With Carve providing the musical shaping of a graphic EQ and Slice giving you razor sharp parametric tools for surgical edits, they will cover all your equalization needs.
And since we are practically giving stuff away here, we threw in the kHs ONE subtractive synth for good measure.
All of this for half of what you would pay if you bought them individually.
Cut, or enhance, frequencies with surgical precision using Slice EQ. And modulate your filters for some really cool effects. Slice EQ is an advanced parametric equalizer, with great modulation potential, especially when combined with Snap Heap. Slice EQ offers you everything you need to create mathematically perfect filter combinations to get your music exactly where you want it to go.
Carve EQ has a very advanced filtering system hidden under a small set of efficient and deceptively simple tools, to give you perfect control in any situation.
Perfect sound: Carve EQ won't let anyone down soundwise. Using top of the line, digitally clean filters it will give you a crisp result every time.
kHs ONE was not designed to be a fat analog beast with a massive warm sound. That just happened anyway.
We have put a lot of time and effort into making oscillators and filters of the highest quality which gives kHs ONE a pleasantly warm and analog sound.
Working with professional musicians and producers throughout the development process, we have made sure that the sound meets their high standards.
Grit, oomph, fatness, raw, color, or just that certain something. Sometimes your sounds need a shovel of dirt. Faturator is standing ready to tear whatever you throw at it apart violently, and then gently (but firmly) put it back together fatter and rawer than ever.
Faturator can do everything from adding subtle and warm gritty character to your sounds to slam them into a wall of heavy saturation and digital fuzz. Contrary to many distortion effects, Faturator will preserve the dynamics of your sound and work its wonders on it regardless of input gain.
For the heck of it, it can also color the input to emphasize a specific tone of the sound, or throw some stereo width into the mix. Everything to give you a fast and easy way of making any input come alive.
Have you ever wanted to rotate the phases of your signal to create frequency sweeps? Funny, neither had we, but then we tried it and were blown away! Disperser smears high energy transients through space and time without modifying the gain of the sound.
The result is a different take on transient shaping or, when used at extreme settings, an effect capable of shaping the sounds in ways you didn't know you wanted to do. Boomy kicks, snappy hihats, synthetic wet basses or just a sweet utility to shape your signal's peaks and crest factor. The choice is yours!
Let's go splitsies!
When adding effects to a sound, it's not uncommon to want to apply these effects to just a certain part of the sound. For example, you might not want a complex chorus to affect your bass too much, or a hard distortion to totally fry your high end. Either way, multiband processing adds a dimension to effect chains that really opens up a new world of options in sound design. Multipass helps you with this, allowing you to split the input sound into up to 5 easily tweakable frequency bands and applying unlimited number of effects to each band. Pitch shifted auto pan with a filtered chorus delay distortion? Coming right up!
Time to phase the music
Band splitting comes with a bit of a price. It's unavoidable (without adding latency) to mess a bit with the phase of the sound. Usually this is not a problem, but when chaining multiple multiband effects this can add up to a lot of phase distortion. In Multipass, the band splitting is only done once no matter how many effects you add, leaving the phase as minimally harmed as possible. It also sorts out dry/wet mixing of effect lanes properly without phasing where possible. Parallel multiband compression, here we come!
Modulation station
While adding four filters a frequency shifter and a stereo width modifier can be interesting in itself, adding four filters with sweeping cutoff retriggered by audio threshold, a frequency shifter bound to the MIDI note and stereo width scaled by the input RMS can be... Well, probably strange. But it may be amazing, and trying it out is just a couple of clicks away. Try it!
You have to focus, Trinity
When you're tweaking a specific frequency band, the other bands and effects involved can sometimes make it hard to properly hear what's going on. Mute or solo effect lanes to quickly home in on what you're doing. And if you automate it, it can even be an effect in itself!
Honey, I'm 4 ms late
Don't worry about latency. No matter how you route things or what effects you add, Multipass makes sure everything is as in sync as they can be to make sure all modulation aligns properly and to avoid phasing issues.
What's a Snapin?
Well, snapins are regular old VST/AU plugins that you can use for a multitude of purposes. They come in a bunch of different flavors and we create more all the time. The thing is that they also work as modular effect pieces that you can combine in our snapin host plugins, as you can see above. Nifty!
To give you some feel for what you can do with snapins these first 5 are on the house!
3-band EQ: Simple EQ
3-band EQ will get you surprisingly far when it comes to shaping your sound, or your entire song. By dragging the split frequencies around it feels like much more than a standard 3-band equalizer.
Bitcrush: Simulate Lo-Fi Sound Sources
When nostaliga hits, Bitcrush can bring you back to the digital hardware of times past. It simulates the audio being played back using a low quality sampler with limited sample rate and bit depth. Mm, crunchy.
Stereo: Enhanced Stereo Effect
The Chorus enhances the stereo effect and presence of a sound by mixing it  with delayed versions of itself. It's like your own personal choir!
Comb Filter: Sort Out Frequiencies at Intervals
The Comb Filter hollows out the sound by carving out frequencies at each multiple of the base frequency, like the teeth of a comb.
It's also possible to process left and right differently in a way that not only  gives a wide stereo effect, but also collapses right back to the original signal  when mixed to mono. Nifty!
Compressor: Even Out Total Volume
Someone somewhere once said that there are 931 compressor plugins in the world. Well, now there's 932!
Compressors help shape the dynamics of the sound both at the initial attack and  the sustain tail. Each compressor has their own flavor, and the kHs Compressor  tastes sweet.
Delay: Echoing Effect
While large echoing cavernous chambers seldom are the first pick for a good acoustic space, Delay effects have been ubiquitous in sound processing for a long time.
The kHs Delay can be run both free running and tempo synced with various stereo and feedback options. Most notable however is the duck feature, which optionally only lets the echoed sound through when there is no dry input signal. This allows for long and heavy delay while still avoiding clutter over the original sound. Clever!
Distortion: Versatile Distortion Effect
Ever since mankind invented music, there has been a desire to make it heavier. Distortion can take your sound from zero to sword wielding hero in seconds.
5 different distortion shapes are available to add a tinge of edge or rip things apart.  In stereo, if that's what you're into.
Filter: Common Filter Effects
Sometimes in life, sound comes with frequencies you don't like. So why not cut them out?
kHs Filter is a resonant filter with 7 modes, swiftly getting rid of frequencies you  don't like or enhancing frequencies you do. And it's doing it and doing it and doing it good.
Formant Filter: Vocal Coloring
If your music doesn't get enough "Aahs" and "Oohs", maybe you should try putting them into the actual music? Formant filter shapes the sound in a similar way to how the vocal tract works, leading to vowel-esque sounds. So, channel your inner  robo-Tarzan. Aaaaoooeoeeeoeeeee!
Frequency Shifter: Dissonant Shifting
Do you ever think to yourself: "Screw harmonics!"? Well, ok, probably not. 
But let's do it anyway!
Frequency shifter shifts the frequencies of a sound linearly across the spectrum,  destroying the original harmonic relationship between frequencies. Mmm... Dissonance...
Gain: Volume Control
Sound loud? Make softer. Sound quiet? Make louder.
kHs Gate: Noise floor removal
Not all sound is created alike, and sometimes you want to just leave it at the Gate. Quickly cut out low hum and noise from the signal, cut reverb tails short or exaggerate the dynamics in a beat. The possibilities are... maybe not endless, but should cover your gating needs!
kHs Gate has simple but powerful controls for tuning in the desired effect, and can easily be driven by an external sidechain signal. The gate can also be flipped around to make a signal duck under another.
Haas: Stereo Widening
Panning sound is key in mixing and sound placement, but amplitude is only part  of how humans determine the direction of sound. The Haas effect targets another  mechanism that detects small differences in time between left and right to position sound.
Bottom line, it brings stereo width to sounds where there previously was none. Simple as that.
Ladder Filter: Flavourful  Filtering
The Ladder Filter simulates low pass filters found in classic hardware synths.
When you're looking for a bit of that vintage feel, Ladder filter will twist your basses into squelching retro-licks akin to those of the Moog or the 303. Crank the drive up an extra notch and it will even function as a warm distortion. Mmm, smooth.
Limiter: Volume Threshold
Whether you want to crank the last drops of gain out of your track or just  want to control a few loud peaks, a Limiter can be the weapon of choice. By looking a little bit into the future, a limiter can make sure your signal  never goes louder than you want it to without distorting or destroying  transients. Even with the knob turned to 11.
Phaser: Pulsating Effect
Beam me up, Scotty! No matter if you set the knob to stun or kill,  Phaser can spice up your life with twirly frequency sweeps.Pretty much all the bad things with signal phase issues, but turned into an effect and labeled "cool".
Resonator: Harmonic Resonance
Found a frequency that you really really like? Want it to hang in there for  just a little bit longer? Let it ring in the new year with Resonator.
Specific frequency harmonics in the input sound are enhanced and propagated, giving you fine control over the sustain of a tone.
Reverb: Spatial simulation
Reverbs, simulating the millions of tiny echoes that naturally bounce off  the walls in a room, have become an central part in glueing together sounds in a song. There are likely few tracks today that don't contain reverb in any form.
The kHs Reverb is a simple but powerful reverb, which helps you to quickly  tune in the character you want.
Reverser: Reversed echo
Remember in The Ring when Samara kind of walks backwards but still towards you and it's all scary and weird? This is not really like that.
However, kHs Reverser does delay and reverse sections of the input sound resulting in anything from hauntingly eerie textures to reverse percussion hits.
Ring Mod: Multiply & Conquer
A ring modulator gets its name from the way the original analog schematic used a ring of diodes to multiply two signals together. Honestly the schematics is more of a square, but who cares when you can trash your sound beyond recognition in both pleasant and horrible ways?
The kHs Ring Mod uses either an internal sine/noise generator or a secondary input as the second signal in the modulation, and allows for versatile transformation of the modulating signal.
Stereo: Width and Panning
Width and panning.
Left speaker.                                      Right speaker.
          W             i             d             e
                             Narrow
That's what this plugin does. Questions?
Tape Stop: Tape speed simulation
At about the same time as dinosaurs roamed the earth, magnetic tape was the hottest way to store recorded audio. Naturally, cave men discovered that starting and stopping the tape while playing back would lead to interesting effects.
kHs Tape Stop simulates this arcane technology in a simple way, allowing you to get great spindown/speedup sounds quickly with the push of a button. What's next? Harnessing the power of fire?
Trance Gate: Programmable gate
What if ___ _____ easily chop up ____ __ the sound __ _ rhythmical pattern?
Well now you can! Trance gate is a gate sequencer which quickly adds a rhyth  to a pad or lead, chops up a beat or adds more staccato to an arpeggio.
The world of anthem trance lies at your feet!
Transient Shaper: Customize attack character
When you want to carefully tweak the punch of your snare, the ricki-ticki-ticking of your hi-hats or the snappiness of a synth line, Transient Shaper is the right tool for the job.
Using a compressor is the most common way of adjusting the dynamics of a sound, but it's not always the right tool for the job. Transient Shaper offers an alternative take on processing the dynamics of a sound, working on the rate of change of the signal level rather than the signal level itself. This not only makes it able to react very fast to input sound, but also makes it consistent regardless of input gain. The result is a very direct control over the character of both the attack and sustaining sections of the sound in a way that's simple to understand and tweak.
Phase Distortion is here to deliver phase melting mayhem!
Traditionally, most distortion units overdrive and shape the amplitude of a signal in various ways to generate a rougher sound. Phase Distortion instead lets the signal modulate the phase of itself, essentially resulting in something similar to feedback FM. This way you can add that FM touch to any sound, to get a sweet 80's vibe or a filthy dubstep bass.
System Requirements
These are the minimum recommended system requirements for running snapins.
CPU:
Memory:
Operating System:
Windows (7 or newer) or Mac OS X (10.7 or newer)
Software:
A VST / Audio Unit / AAX compatible DAW
Supported formats:
Please note: If you use a lot of snapins at the same time in your patch the CPU usage willincrease accordingly. Thus, we cannot guarantee that the snapins will work flawlessly in all use cases even if your system does meet the minimum recommended system requirements.
Any references to any brands on this site/page, including reference to brands and instruments, are provided for description purposes only. For example references to instrument brands are provided to describe the sound of the instrument and/or the instrument used in the sample. Plugin Boutique do not have (nor do they claim) any association with or endorsement by these brands. Any goodwill attached to those brands rest with the brand owner. Plugin Boutique or its Suppliers do not accept any liability in relation to the content of the product or the accuracy of the description. "RHODES" is a registered trademark of Joseph A Brandstetter.
Awards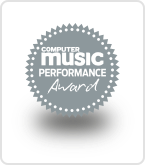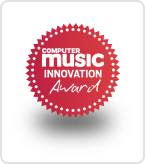 Product Reviews
Pros: Excellent sound Easy to program. 'Dual' saw wave via Shape control,. Versatile waveshaping. Cons: Filters don't self-oscillate....

When I saw the announcement for Multipass, I read: 'a new modular band splitter plug-in effect which allows combining effect modules for...