Sample Magic Plugin Bundle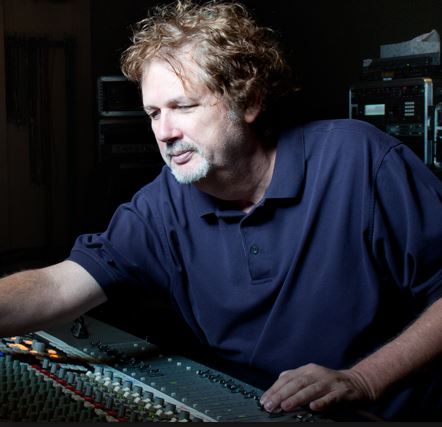 "A great system… Magic AB is a time saver, a hard drive space saver and it allows you the control you need to really reference."
Dave Pensado. (Beyoncé, Mariah Carey, Elton John, Michael Jackson)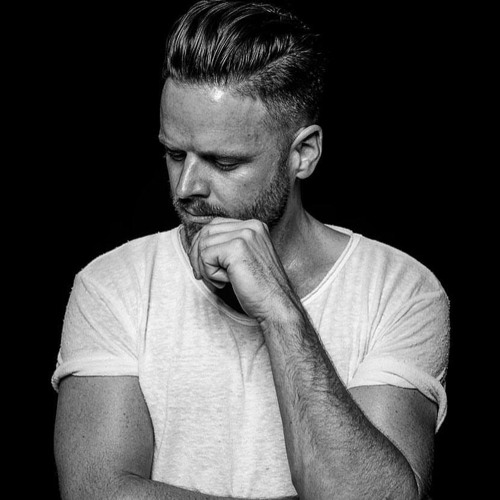 "Boost is something I've been waiting for. It's all right there at your fingertips: I'm using it on Vocals, Synth & Drums. It gives you Instant results without making tweaking difficult".
Eddie Thoneick. (Subliminal, d:vision & Armada)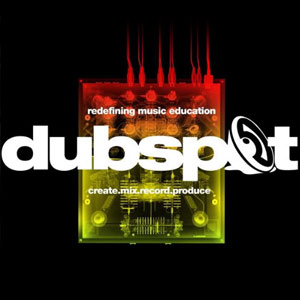 "Sample Magic has earned a strong reputation as being one of the world's leading provider of professional sound samples, instrument presets, musical components, music production resources, and software to producers across a wide range of genres"
Dubspot. is a cutting-edge Electronic Music Production and DJ school with courses in New York City, Los Angeles.
Get Sample Magic's award-winning plugins Magic AB, Klip and Boost as a bundle & 33% off!
Simple, powerful mix processing utility designed to get tracks sounding as full, polished and loud as possible using a minimal amount of processing.
Boost is a simple, powerful mix finalising utility designed to get your music sounding as full and polished as possible using a minimal amount of processing. 
Utilising cutting-edge low-latency DSP, Boost adds multi-band compression, 4-band equalisation, stereo enhancement, brickwall limiting and filters out inaudible low frequencies to give a fuller, louder and wider mixdown.
Perfect Dynamics: Hear dynamics spring to life, drums explode with energy, basslines punch through and high end revitalise with glistening sheen. Boost is placed on the mix buss and can be used to master a processed track, subtly enhance an already finished project, or completely sculpt the dynamics of your song from start to finish, breathing fresh life into your music and readying for commercial release, club or radio play. Take an idea from start to finish using just 4 simple smart controls.
Mixdown Magic: And Boost is not just for the mix buss. Place it on a muddy drum track for meaty width and energetic flare, give vocals a multi dimensional stereo edge, remaster old productions, fix live performances, DJ mixes and voiceovers. Get foley recordings broadcast ready, redefine muddy midrange and make cumbersome, CPU-intensive mix chain processing a figment of the past.
With its enhanced low latency settings mode, Boost is suitable for tracking or can be placed on the mix buss from the outset, making tracks quickly and easily comparable with commercially finished masters. With a plain, easy to use interface, controls are laid out elegantly yet simply, with a 'Boost' setting for re-ordering components to give greater gain and bass output.
Ultimate Mix Buss Reference Tool: Used in conjunction with Magic AB, Boost is an all-in-one mix reference and refinement solution, allowing quick, stable comparison between tracks to achieve your desired end result.
Compress: The Compression parameter increases the effect of the multi band compression on the audio. Although just a single knob, this macro controls many parameters simultaneously on the incoming signal. Each of the included presets provide a slightly different style of Compression, with varying amounts of make up gain, attack, decay times and crossover frequencies.
Colour: The Colour parameter adjusts the spectral balance of the audio through the use of a dynamically interactive equaliser circuit. Each of the included presets in Boost provide a slightly different 'style' of Colour which is applied through this parameter. The defining characteristic of this macro is to boost bass frequencies around 50-100Hz while inversely cutting midrange around 2kHz - 4kHz and adding subtle high-frequency gain around 9kHz - 14kHz.
Stereo: The Stereo parameter adjusts the stereo field of the audio. This control will widen the elements of the sound which are panned between the two L/R channels and leave mono signals unaffected. Each of the included presets in Boost provide a slightly di erent amount of Stereo Widening which is applied through this parameter.
Limiter: The Limiter parameter is a powerful compression and peak limiting processor. Capable of transparently 'shaving off ' a few dB to slam a mix - for maximum impact - while still maintaining clarity. Each of the included presets in Boost provide a slightly different style of limiting which is applied through this parameter.
Learn more about Boost.
Unique Electronic Music Production Instrument with Inventive Parameter Editing Matrix and 4000+ Sample Library
Klip is a powerful instrument and drum machine that pushes the threshold of electronic music production, utilising an expansive parameter editing matrix and comprehensive mixer functionality.
Mash loops, re-mould and merge beats, mangle rhythms, programme in a completely unique fashion - all in real time - tempo, key and beat synced to your host DAW.
Splice loop segments, add convolution reverb, delay, bit crusher, filters and tape warmth emulation. Mix in Klip's 8 channel mixer with EQ, compression, distortion, transient designers, buss limiter and much more.
Spanning 1000s of samples across a wide variety of genres, styles and tempos - dive into a vast archive of Sample Magic's catalogue with years of sound design expertise rolled into one instrument.
Use MIDI or mouse to record, programme, play and tweak pads, controls, CC parameters and synth parts in real time.
Complement your beats with carefully collated and expertly recorded analogue synthesiser waveforms included as part of Klip's powerful sound library.
Copy sequences at a click of a mouse, with up to 8 patterns per preset and MIDI note export.
Full Native Instruments Komplete Kontrol and Maschine integration giving numerous workflow tweaks and custom mapped controls.
Features
A powerful sound library with over 4000 high quality Sample Magic samples, pooled from a vast range of titles across Electronica, Techno and House
Vast variety of presets from leading Sample Magic sound designers
Unique 'FX' matrix allowing independent manipulation of up to 16 parameters per pad, across 32 steps
20 Filter types across High Pass, Low Pass and Band Pass
70 Lane presets for quick, enhanced pattern writing and effect manipulation
Multiple FX types including Distortion, Saturation, Bit Crusher, Delay and Convolution Reverb with flexible routing options
Powerful dynamics processing including Compression, Limiter and Transient Shaper
Warm, characterful 3-band EQ per mixer channel
8 Independent mixer channels, each of which can be custom assigned to its own output 
Unique Convolution Reverb algorithms recorded at some of the world's finest spaces
Up to 8 Sequences in each pattern, with easy copy and paste shortcuts.
Full Native Instruments Komplete Kontrol(TM) and Maschine(TM) integration with extensive MIDI CC implementation
Drag or export pattern lane to MIDI functionality
Transpose and timestretch all sounds and loops to the native key and tempo of your DAW
Playback swing to mimic classic, timeless dance music grooves and sequencers
Effortlessly record pad movements or input steps using MIDI devices
Randomise pads and preset lanes at the click of a mouse for unique, inimitable grooves
Variable grid synchronisation from 1/1 to 1/32 of project tempo for up to 32 bar patterns
In-built mixer limiter for easy, professional mixing
Extensive collection of vintage analogue synthesiser waveforms and drum hits from a host of classic rhythm boxes and keyboards
Key adjust any sound or loop key from major to minor
Learn more about Klip.
A simple, powerful reference tool that allows you to switch between the audio you are working on and up to nine tracks in an instant – now at version 2.
The concept behind Magic AB is simplicity itself – an easy-to-use but powerful utility plugin that allows you to switch between the audio you are working on in your DAW and up to nine reference tracks with the click of a mouse. 
With A/B referencing playing an essential part in the production, mixing and mastering process, Magic AB offers an infinitely faster, easier and more accurate method to compare multiple audio streams to those currently available in any DAW or audio editor.
Magic AB v2 sits on your mix bus (or individual channels), allowing instant switching between your current project and the reference material in pristine, transparent quality, regardless of the processes already on the mix bus. If required, plugins can be added post Magic AB to provide a sounding-point for programme material with or without additional processing.
With Version 2 (Dec 2015), Magic AB includes a host of new features and powerful workflow improvements including two new referencing modes, up to four programmable Cue and Loop points per track, RAM-nuke mode, drag and drop files, Mono/Stereo switching and much more.
Features
Magic AB is both an indispensible mixing tool and a workflow improver that allows the producer to:
Perform instant AB references: to compare the track you are working on in your DAW with any commercially produced reference track in a variety of audio formats (mp3, Aiff, Wav, m4a etc).
Like the sound of a reference? No problems – import your chosen reference track/s into Magic AB and then flick between them and your own in-progress track using a single mouse click.
Hone in on the details: play/cue the reference track from the precise point you want to hear and loop the section you want to focus on – there's no need for tiresome rewinding and endless internal waveform navigation.
Compare multiple mixes quickly and simply: create and save your own 'go-to' playlists to radically speed up mixing and mastering.
Balance the relative volume of mixes with extensive, accurate, easy-to-read metering – particularly useful for ciritical mastering sessions. The clear, ergonomically designed GUI with bold waveform display means you're always comparing like with like.
Give your ears a chance to recalibrate with manually changeable crossfade times. Flip in an instant, or allow a transitions of up to 2000ms.
Do it all 'in mini' with Mini AB - the same powerful feature set at a tenth of the size: ideal for those using smaller screens.
All but invisible on processor power, Magic AB's light, refined design means setting it up as a default on your mix bus is a breeze without draining resources.
Working on virtually all DAWs, with a patented-ease of use, Magic AB represents a second-to-none mix and workflow improver for all producers, regardless of genre.
Learn more about MagicAB 2.
System Requirements
Boost
Note: Boost is currently VST / AU Only
Windows:
Windows Vista or higher (tested up to Windows 10)
SSE2-enabled processor (Pentium 4 or later)
Minimum 2GB RAM
Any VST / Audio Unit (32/64-bit) 
Mac OS:
Mac OS X 10.7 or higher (tested up to 10.12 Sierra)
Intel processor Mac
Minimum 2GB RAM
Any VST / Audio Unit (32/64-bit) 
Klip
Mac
OS X 10.10, 10.11,10.12, 10.13 (latest update)
Intel Core 2 Duo
64-Bit Only
4 GB RAM (8 GB Recommended)
Kontakt Player 5.7.0+ (Free Download) or Kontakt 5.7.0+ (Native Access required)
Windows
Windows 7, Windows 8 or Windows 10 (latest Service Pack, 32/64-bit)
Intel Core 2 Duo or AMD AthlonTM 64 X2
32-Bit & 64-Bit
4 GB RAM (8 GB Recommended)
Kontakt Player 5.7.0+ (Free Download) or Kontakt 5.7.0+ (Native Access required)
Note: Klip requires the installation of the full or FREE Kontakt engine.
MagicAB 2
Windows:
Windows Vista or higher (tested up to Windows 10)
SSE2-enabled processor (Pentium 4 or later)
Minimum 2GB RAM.
Any VST / Audio Unit (32/64-bit) / AAX-compatible host software.
Mac OS:
Mac OS X 10.7 or higher (tested up to 10.10 El Capitan)
Intel processor Mac
Minimum 2GB RAM.
Any VST / Audio Unit (32/64-bit) / AAX-compatible host software.
Note: There is no more RTAS version, RTAS users would be advised not to upgrade unless you wish to use AAX.
Any references to any brands on this site/page, including reference to brands and instruments, are provided for description purposes only. For example references to instrument brands are provided to describe the sound of the instrument and/or the instrument used in the sample. Plugin Boutique do not have (nor do they claim) any association with or endorsement by these brands. Any goodwill attached to those brands rest with the brand owner. Plugin Boutique or its Suppliers do not accept any liability in relation to the content of the product or the accuracy of the description. "RHODES" is a registered trademark of Joseph A Brandstetter.
Awards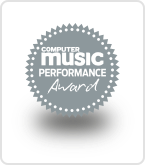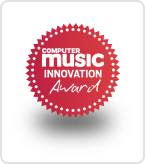 Product Reviews
Sample Magic has a knack for creating plug-ins we didn't know we needed. The Magic AB plug-in was a breath of fresh air, modernising and...

Producers and technically-minded musicians of all stripes love to obsess over master buss processing. Combinations of compressors, stereo imagers,...

Sample Magic Boost Review Finalizing a mix, also known as pre-mastering, is a bit of a grey area. It's not quite mastering, but it's...