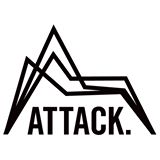 Slam Pro "Fun and effective".
Attack Magazine. Electronic music magazine dedicated to impartial, independent insight, news and reviews on technology, technique and creativity.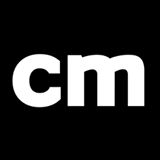 HalfTime: "An unmissable creative tool". 10/10 Stars.
Computer Music Magazine. The world's best-selling magazine dedicated to making great music with your Mac or PC.

Scaler: "A useful, great value plug-in to help you easily explore new progressions."
MusicTech Magazine. Latest music tech news, reviews and tutorials publication from the experts.
Calling All Trap Producers & Beat Makers!
For anybody wishing to produce premium Urban Music, the Trap Bundle combines six first-rate products that will equip you with the tools to do just that. Featuring a cutting-edge synth, a music theory utility, creative effects and samples that will add a raw flavour to your productions. 
This exclusive Plugin Boutique bundle will save you a total of 66% and give a unique set of plugins and samples to set your sound apart from the crowd.
Go2 is the brand new synthesizer from Rob Papen. As an instrument with a huge range of synthesis options and all of the controls and features available visually at once, Go2 is the perfect starting point for your leads, pads and basses.
Also included in the collection is Plugin Boutique's very own Scaler. A staple product for finding and building chord progressions, Scaler is a comprehensive but easy-to-use toolbox that will help anyone make better music.
Where mixing is concerned, BeatSkillz' Slam Pro is a mix phattener that brings you a combination of perfectly executed hardware emulations to enhance your sound and workflow. A powerful tool, Slam Pro will help you consistently achieve great sounding trap mixes.
HalfTime by Cableguys is the only plugin 100% dedicated to half-speed effects. HalfTime gives your productions a huge atmosphere by transforming any audio into a dark, downtempo version of itself, perfect for that stepped down Trap Sound.
The bundle is complete with two essential Trap Sample Packs from Loopmasters. With a total of 2.92 GB of royalty-free loops, one-shots, sampler patches, MIDI files and VST synth presets, these packs have been crafted by experts and are royalty free so can be used within your productions. 
The Trap Bundle is exclusive to Plugin Boutique and available for a limited time only.
The story of Go2:
In the Rob Papen world of synthesis there was one type of synthesizer missing…
A synthesizer that has all of the controls and features available visually all at once. 
The current Rob Papen collection holds synthesizers which contain many features and types of synthesis which sometimes can be daunting to the average user.
But there is always something tempting and fun in something that is so simple!
Look at the 1980's, in which we had top synthesizers like the Roland Jupiter-8, but also at the other end of the spectrum the simpler but fantastic synths like the SH-101.  And yes, both became classic synthesizers. 
Compare it also whilst making music, very often less is more and this is also can be applied whilst using synthesizers.  Sure, with a heavily featured synthesizer, you can also be less complex in a patch. But this often still takes more time to achieve.
So, say hello to Go2!
And yes, Go2 has all of the controls visual at the same time but still has some unique features and sound for sure… which makes sure that it will boldly go to where no other synth in this category went before...
Learn more about Rob Papen Go2.
A first of its kind, Scaler can determine what key and scale you're in and suggest chords that match your music, or it can inspire a tune from scratch by providing a set of initial chords in an unexplored key. With the onboard bank of 1,728 scales and modes including genre and artist presets, there's more than enough to keep the juices flowing.
Once you've determined a scale, Scaler lays out basic diatonic chords for you to audition, and lets you take things further with dozens of chord variations and voicings to try out. Theory buffs can also get an insight into each chord's harmonic function.
Ready to put together a progression? Simply drag and drop chords into Scaler's sequencer, change up octaves and inversions, and record or drag the progression into your DAW. 
Benefits
Discover your music's key and explore alternative scales and chord sets
Choose from hundreds of keys, and get the harmonic flavours of pro artists
Easily audition chords and find alternative voicings and common substitutions
Quickly build intelligent progressions by dragging chords into Scaler's chord sequencer
Drag chords and progressions from anywhere in the plugin out to your DAW
Learn more about Plugin Boutique Scaler.
Slam Pro is a simple yet powerful tool, with just the right controls to dial in the sound that you desire quickly. Pro Engineers use a combination of various processes to achieve great sounding tracks consistently. Slam Pro brings you such a combination of perfectly executed hardware emulations, which bring the same workflow to your setup.
Features
Bombastic Bass: Add or cut the 'Thump', 'Boom' or 'Sub' Bass to your track. Add thump to kicks or boom to 808s, and also remove mud in seconds
Heat/Airz: Garnish your track or mix with Tube/ Tape Saturation (3 types selectable). Add clarity to your mix or track with the Airz control (3 frequencies selectable using the high-shelf filter)
Pop/Crush: Use any of the 4 types of compression ('Pop') to glue - add punch, or control to your track dynamics and then 'Crush' to provide your track or mix with loudness
Stereo Width: Use the Band-slider to set the crossover for 2 bands of stereo expansion. Widen your track, yet keep the bass frequencies in the centre. Achieve full control of your stereo-width with no hassle
Learn more about BeatSkillz Slam Pro.
Enter a world of spaced-out, slowed-down sound with HalfTime, the only plugin 100% dedicated to half-speed effects, in use by Armin van Buuren, David Guetta, members of 808 Mafia, The Chemical Brothers and more.
HalfTime transforms any audio into a dark, downtempo version of itself, giving your tracks huge mood and atmosphere. Lead synths mutate into heavyweight EDM bass monsters. Plinky piano lines become haunting trap melodies. Percussion thickens, expanding to reveal new rhythmic possibilities.
Features
Instant setup: Add the plugin – get an instant half-speed effect with no further setup.
Power button: Punch the large central button to activate the effect – automate in your DAW.
Fade In/Out: Introduce the effect instantly, or fade in gradually, across up to 16 bars.
3-speed Modes: 2x for the classic "half-speed" effect. 1.5x for perfect fifth harmonies and triplet rhythms. 4x speed for drugged-out quad-time playback.
Band Split: Half-speed just the bass, treble or midrange for trippy effects.
Band Solo: Hear just the slowed frequency range – use it to hone the effect, as a filter, or to blend using the Mix control.
Dry/Wet Mix: Blend the original and slowed audio.
Loop Length: Set the Loop from 1/16 up to 8 bars – keep the original timing, stretch it to half speed, or create catchy new rhythms.
Smooth: Preserve transient punch with 'Percussive' mode, and avoid clicks and pops on sustained material with 'Sustain' mode. Or push it to extremes with creative FX and Swell options.
Learn more about Cableguys HalfTime.
Dream Trap boasts an impressive 1.42GB of content with Loops, One Shots and Sampler Patches containing snappy drums, booming basses, meticulously sequenced fills, beautiful guitars, inspirational keys and much more, all immediately ready to be placed into your newest creations to give them that professional edge, keeping you ahead of the production game. There are 248 versatile Loops ready for action, spanning a range of tempos from 65-100bpm. On top of this, there is a total of 191 One Shots including SFX, atmospheres, keys, drums, percussion and more.
Learn more about Loopmasters Dream Trap.
Inside this collection you'll find edgy bass loops, build ups, drums and melodies for all your needs. Drums come as full loops, kick & sub and no sub variations, to layer the rhythm section as you go. The all-important Trap builds are in 3 forms with Drums, Mixed Drums and Synths to raise the pressure before the drop! The melodic loops deliver a shot of potent Synth goodness with the odd vocal chop for good measure.
Learn more about Loopmasters Surefire Trap.
System Requirements
Go2
PC:  32  &  64  bits  VST  and  AAX  for  Windows  Vista  /  Windows  7/  Windows  8/  Windows  10  (Note:  PC  AAX  for  PT  12  or  higher)  
Mac:  32  &  64  bits  AU,  VST  and  AAX,  for  OSX  10.6  or  higher 
Scaler
Mac
OS X 10.7 and later (32 and 64-bit compatible)
Formats: 
Windows
Windows 7 and later (32 and 64-bit compatible)
Formats: 
Scaler 1.2 Compatibility 
Windows
FL Studio 12 - OK
Cubase 9.5 - OK
ProTools 12.8 - OK
Studio One 3 - OK
Ableton Live 9 - OK
Reaper - OK
Bitwig Studio 2 - OK
Maschine 2 - OK - No MIDI routing
Reason - OK - No MIDI routing
Mac
Cubase 9.5 - OK
ProTools 12.8 - OK
Studio One 3 - OK
Ableton Live 9 - OK
Ableton Live 10 - OK
Logic Pro X - OK
Reaper - OK
Bitwig Studio 2 - OK
Maschine 2 - OK - No MIDI routing
Reason - OK - No MIDI routing
Slam Pro
Mac:
OSX 10.6.8 or later
Intel Core 2 Duo 2 GHz
2 GB RAM / 300 MB HD
Screen resolution: 1024x768
VST2, AU and AAX (with wrapper) compatible (32-bit or 64-bit host)
Windows:
Windows XP SP2 or later 
AMD Athlon 64 or equivalent
2 GB RAM / 300 MB HD
Screen Resolution: 1024x768
VST2 and AAX (with wrapper) compatible (32-bit or 64-bit host)
Any references to any brands on this site/page, including reference to brands and instruments, are provided for description purposes only. For example references to instrument brands are provided to describe the sound of the instrument and/or the instrument used in the sample. Plugin Boutique do not have (nor do they claim) any association with or endorsement by these brands. Any goodwill attached to those brands rest with the brand owner. Plugin Boutique or its Suppliers do not accept any liability in relation to the content of the product or the accuracy of the description. "RHODES" is a registered trademark of Joseph A Brandstetter.
Awards
Product Reviews
Cableguys HalfTime in the Short Test: the Ideal tool for Trap and Dubstep? Especially in genres like Trap and Dubstep, half-speed and slow-down...

Our Verdict It falls flat at the offline export stage, but in every other regard, Scaler is a powerful aid for musicians of all ability levels....

Scaler creative chord composer by Plugin Boutique I've had several years of classical guitar training, so I am not unfamiliar with scales,...