"A fantastic new update to a classic soft-synth that enables bags more creativity."
FutureMusic. The latest news on future music technology.
"I value the V Collection for the way it puts rich, characterful sounds within easy reach. The Jun-6 V is a great addition: the interface is simple with a few smart touches, and the sound is great."
Minor Science. Berlin-based Electronic Producer & Musical Artist
"The sounds I was creating with just a few clicks were really inspiring to me."
Audio News Room. Online music technology magazine with news, reviews and exclusive interviews with developers and makers.

The Synth Suite For Every Musician
V Collection 9 is a premium suite of professional software instruments ranging from modern hybrid synth engines to emulations of the most evocative instruments ever made, enhanced for today's production workflow. From classic keyboard emulations to state-of-the-art synth engines, physically-modelled pianos to evocative hybrid strings, this curated 33-instrument selection delivers instant access to professional sounds and deep creative functionality alike.
Only the best software instruments from past, present, and future, powered by exclusive modeling technology and decades of engineering expertise, delivering unparalleled sound quality and functionality that's simply essential for today's music makers. 
The art of sound design
V Collection is a marvel of music technology, but even the best-sounding synth and keyboard models would be dull without the incredible work and imagination of their sound designers.
Veterans of the industry and young upstarts alike, for more than a decade we've worked with some of the most talented musicians, producers, and sound designers around to create sounds that both honor the past, and help you create the future.
On this page, we pay tribute to the amazing men and women who helped create the signature sounds of our V Collection instruments, and give you an insight into their creative process.
What's new in V Collection 9?
Brand new instruments, the introduction of the hybrid Augmented Series, and entirely rebuilt titles elevate V Collection's creative power to new heights.
New instruments
Korg MS-20 V - Primal black monolith, with an elemental analog sound and a semi-modular architecture, reawakened. 
SQ80 V - Hybrid lo-fi crosswave synth fusing thousands of digital waveform combinations with crunchy analog filters.
Augmented STRINGS - Innovative instrument combining sampled strings with state-of-the-art synthesis and deep morphing controls.
Augmented VOICES - Blending the human voice with multiple synth engines and expressive controls for evocative hybrid sound.
Rebuilt instruments
CS-80 V - Massive expression, stirring cinematic sound, and cutting-edge features for an instrument that breathes character, rebuilt from scratch.
Prophet-5 V - Coveted king of analog sound design, tastefully enhanced and faithfully rebuilt as a standalone plugin for producers.
Prophet-VS V - A unique wavetable-based synth, renowned for razor-sharp digital precision and sci-fi sounds galore, reborn as a standalone instrument.
Piano V - Next-gen physical modeling piano, with 12 beautiful models ranging from vintage grand to modern cinematic, re-engineered in absolute detail.
14 exclusive sound banks - An exclusively-crafted selection of presets demonstrating the sonic prowess of each of V Collection 9's new titles.
The Ultimate Selection
A focused, hand-picked, expertly-engineered line-up of instruments that are essential for modern music production. The most iconic synths, blissful keyboards, and evocative hybrids keep your creativity on track.

14,000 presets
Find the crucial mix-finishing sounds you need in a few clicks with V Collection 9's expansive library of expertly-designed sounds, complete with easy browsing. Tap right into any style, any instrument, any time.

Perfected for you
The high-performance features that you can count on, the premium sound quality you deserve; V Collection 9 is the result of over 20 years of engineering expertise, musical exploration, and a passion for audio excellence.

Easy to use
You don't need to be an expert to enjoy pro sound. The instruments in V Collection 9 are designed with a fluid workflow in mind, with easy interfaces, in-app tutorials, and intelligent features to deliver inspiring results without hassle.

The New Standard
Think of the sounds you've always wanted. The red-hot synth leads you can't get out of your head; the planet-sized string textures of your favourite soundtracks; the massive pads of summer chart-toppers. Now experience all those sounds and more, just as you imagined them, within a single epic collection.
Whether you're a musician, a home producer, a sound designer, or a synth enthusiast, unlock the perfect sounds an instant, deep-dive with your dream vintage keyboard, and enjoy the same sounds used by the world's biggest producers and artists, right in your DAW.

Essential Production Instruments
    Reignite your creativity with an awesome range of top-tier reference instruments, engineered in detail and enhanced for contemporary music makers. Here's what's included  
Analog synths - Vintage icons that sound every bit as exciting and powerful today as they did decades ago. We mapped every circuit, analysed every component, and enhanced these legends to bring you unrivalled analog sound, from speaker-rattling sub bass to beautifully rich polyphonic pads.
Digital synths & samplers - Breakthroughs of binary and code from the pioneering days of digital technology, from instantly-recognisable one-shots to glorious sci-fi wavetable textures - reborn, remastered, and yours to explore.
Keyboards & organs - Some of the most iconic and instantly recognizable sounds spanning over half a century, still fiery and evocative today, distilled into a selection of immersive virtual instruments. Gritty transistor organ, smooth analog string machine, and everything in between.
Acoustic & electric pianos - Whether it's the unmatched sound of a larger-than-life grand piano, or the sultry percussive tines of Stage-73 V, these are physical works of art, with every mechanical detail re-engineered for the most authentic virtual piano experience.
Augmented acoustic instruments - Unique fusions of sampling, synthesis, and musical expression, propelling acoustic and traditional instruments into inspiring contemporary production territory. Discover a wealth of stunning hybrid strings and vocal sounds that'll change the way you compose and produce.
Analog Lab V - Get instant access to a distilled selection of V Collection 9's most popular presets, complete with superb controller keyboard integration, lightning-fast sound browsing, powerful combo sounds, and real-time macro editing of each sound. Your go-to quick-results keyboard plugin
Producers - With a huge variety of sounds, professional quality, and a quick workflow that makes finding sounds easy, V Collection 9 is the perfect modern producer's palette.
Musicians - With V Collection 9, it's easier than ever to hone in on essential record-quality sounds to complete your mix, whatever your style - no technical skill required. 
Sound designers - Go under the hood with intricate and inspiring instruments, explore modern sonic territory, and create your own unique sound in minutes - a true sound designer's dream.
Synthesizer fans - V Collection 9's enhanced emulations are designed with pure passion, faithful to their hardware predecessors, and reimagined in collaboration with renowned artists and engineers.
Awesome Analogue Synths

The sound of voltage itself. Component-level modelling, authentic controls, and modern enhancements that offer an unrivalled analogue sound.
Powerful Digital Instruments

Retro charm from the pioneering days of digital technology, combined with modern algorithmic precision, remastered for your virtual studio.
Iconic Pianos & Keyboards

Steel, wood, reeds, motors, and magnetic tape, meticulously modelled and modernized in software form, faithful and inspiring.
Your Dream Workflow
V Collection 9 is designed to not just cover all of your synth & keyboard sound requirements. It's built to be intuitive, accessible, and enjoyable too, devised by passionate musicians, producers, and engineers who understand the importance of a fluid music-making process.
In-app Tutorials Make it Easy
Take time to get familiar with each instrument with newly-integrated & easy-to-follow tutorials, covering every component and top tip in detail.
Hands-on Control Macros
Every instrument has 4 macros for fast & intelligent sound tweaking, so you can explore its sonic potential instantly without extensive patching.
Streamlined Sound Browsing
Filtering, finding, and organizing your perfect sounds is easier than ever; the browsing interface lets you fully customize your tonal palette.
Stay In Control
Nothing beats the feeling of getting hands-on with a classic instrument. That's why V Collection 9 is built to play nice with your favourite MIDI controllers - experience the thrill of classic sound at your fingertips.
Not only does it integrate seamlessly with the KeyLab Essential, KeyLab MkII, and MiniLab ranges; it'll work with any controller, keyboard, or DAW that you decide to use. Input notes and tweak parameters with your computer keyboard, USB MIDI device, note sequencer - and anything in between.
The next chapter in the music history books hasn't been written yet, but V Collection puts the pen in your hand.
What's included?
Korg MS-20 V (New)

Primal black monolith, with an elemental analog sound and a semi-modular architecture, reawakened. 

SQ80 V is Ensoniq's classic '80s Cross-Wave synth reborn, weaving hybrid lo-fi character, complex industrial textures, and thousands of unique waveform combinations into a quick-fire softsynth enhanced for modern production. Digital synthesis unravelled.
Digital synthesizers are often known for sounds that are razor-sharp, crystal-clear, and precise - SQ80 V has other ideas.
Explore a detailed software resurrection of a digital anti-hero that's out to break the rules.
Augmented STRINGS (New)

An innovative instrument combining sampled strings with state-of-the-art synthesis and deep morphing controls.
Augmented VOICES (New)

Blending the human voice with multiple synth engines and expressive controls for an evocative hybrid sound.
Prophet-VS V (New)


Jun-6 V is pure analogue spirit presented on a silver platter. Modelled on the legendary Juno-6, its immediate colossal sound remains awe-inspiring to this day - optimized and enhanced for the modern music maker.
Jun-6 V combines beautiful polysynth thickness with an ultra-easy interface to satisfy your analogue needs from the very first note. Its simple controls, accessible creative features, and modern enhancements make it an essential keyboard that you'll just keep coming back to.

Emulator II V is a multitimbral sampling machine that brings E-Mu Systems' seminal digital workhorse back to life in all its nostalgic glory - with a slick modern edge.
Its unique combination of high-fidelity 8-bit sound, warm analogue filter, and instantly recognisable sample library is sure to spark instant creativity, just as the original once did. When you want lo-fi grain, '80s sheen, or a sampling flow that stands out from the crowd, look no further.

Vocoder V is not your standard vocoder. It's not your standard synthesizer either. This is your new voice-transforming playground. Unlike the traditional vocoder, it combines carrier and modulator - synth and voice analyzer - into one powerful unit.
If you'd prefer not to sing, there's even a dedicated sampler built-in so you can process whatever sounds you want to. Part voice analyzer, part vintage analogue synth, part cutting-edge sampler - this might just be the missing piece of your sonic puzzle.
Turn your vocal stems into analogue FM basslines; Turn your drum loops into synth chord sequences; Turn ambient samples into harmonic drones; Anything is possible.

Analog Lab V gives you instant access to the most iconic synth and keyboard sounds of all time, fresh from our award-winning V Collection.
Choose from a massive selection of the best vintage & modern presets using intuitive smart-filter browsing, and breathe new life into your mix with the much-loved sounds of faithfully emulated classics. Whether you're a producer, performer, sound designer, or vintage synth fan, you'll find inspiration at every turn.

Managing to be simultaneously fat, airy and crystal clear, this classic polysynth was embraced by pop luminaries including Prince, Duran Duran, Moby, Depeche Mode and No Doubt. Distinguishing features included switchable 2- and 4-pole filters, hi-pass filters, VCO sync, and an arpeggiator. Arturia has brought extra love by adding complex LFO combinations, modulation-targetable dynamic effects, and an advanced step sequencer that can be used as a mod source.

The tine-based electric pianos of the '60s and '70s featured a rounder sound and longer sustain than the competing Electric Organs. They've been used by a who's who of keyboardists, especially for jazz, funk and ballads. Arturia modelled the Stage 73 and Suitcase 73 right down to the tines, pickups and circuitry. They also included a tube amp model and classic effects for the full experience.

Faithful to the fat, aggressive sound of the original and supercharged with new features, OB-Xa V will take you for a wild sonic ride.
Immerse yourself in this quirky synth and whip up new songs with the fat, creamy sounds that made it famous. Not only will you feel the original sound of punchy bass, thick analogue pads and drones, and cyclical effects at your fingertips, you'll also have access to brand new features that will bring out this iconic sound deeper than ever. OB-Xa V is here to let you spin that audio hurricane!

A patch-pin modular sensation, the quirky British "silver machine" put a new spin on modular synthesis. It has been reborn with expanded modulations, powerful effects, an updated sequencer, with the ability to group pins for total control.

The budget synth that became a legend in its own right. The instrument that brought the digital synth revolution to the masses with its razor-sharp phase distortion sound. Now beefed up as software, with added modulations and awesome effects!

The original instrument redefined what keyboard players could do, unlocking the doors to orchestral and choral sounds at the touch of a key. The reborn Mellotron features all original tapes, as well as the ability to play your own samples with authentic tape emulation.

The mother of all samplers, and a groundbreaking additive synth, the Fairlight original redefined pop music. Arturia's recreation gives you 10 multitimbral, polyphonic slots to design your sound, real-time waveform shaping, effects, sequencer, and even a brand new "Spectral" synth.

If you've ever listened to the radio, watched a film, or owned any 80s records, you'll have heard the DX-7. Arturia simplified the way you program it and expanded it with a mod matrix, custom envelopes, waveforms, a 2nd LFO, effects, and more.

Don Buchla's leftfield analog synth from 1973, the Music Easel was perfect for exploring alternative sound design, creating ambient, widescreen textures, and unfamiliar sequences. Arturia's reimagining also features "Gravity", a physics-based synth.

One of the most loved, influential electric keyboards of all time, this funky, energetic tone is now available in a physically modelled software instrument, complete with a customizable setup, and classic amp and effects combos.

This classic earned its reputation as a staple for clear, bright leads and basses a la "Frankenstein" and "Birdland", as well as sound design such as the voice of R2D2. Its semi-modular design featured normalized connections you can override with a patch cord, making it a great tool for learning and exploring synthesis. Arturia's version has tons of enhancements including polyphony, tracking generator modules, 1601 sequencer, and effects.

The king of electronic organs, the rich sounding B-3 has been a staple of jazz, gospel, hard rock and reggae for over a half-century. Arturia's faithful homage includes a rotary speaker, as well as drawbar modulation for new animated and syncopated effects.

The CS-80 distinguished itself by having two complete synth sound paths in parallel, making for rich complex sonic textures. Popularized by Toto, Vangelis, ELO, Stevie Wonder and many more, it brimmed with expressive controls rarely found elsewhere, including a ribbon controller and polyphonic aftertouch. We've included a new generation of creative features like additional modulation routings, multi-timbral voicing, arpeggiator, stereo delay and preset morphing.

Much lighter than a B3 Style and more cutting than a Vox, the Farfisa transistor organ helped drive the effervescent sounds of '60s Top 40 hits and has kept bubbling up across upbeat genres ever since. It also wanted to be a synth when it grew up, which we've aided by adding user-definable waveforms, DAW sync for tremolo/repeat, more envelope control and integral effects.

One of the finest analog poly synths ever made, the Matrix-12 featured the big brassy Oberheim sound, unparalleled matrix modulation, and unprecedented 15-mode filters. Each of the 12 voices could have its own sound assigned to any MIDI channel and key range, making for massive layered textures and complex splits. We've expanded it with even more mod sources and a 27 x 47 matrix.

Probably the most famous synth in history and sporting a discography to match, this monosynth is legendary for its fat, warm basses and leads owing to its three VCOs and 12db/octave filter. Arturia partnered with Bob Moog himself with massive updates including polyphony (a la Memorymoog), a dedicated modulation LFO, formant-based vocal filter, sample/hold, mod matrix, parameter automation, and preset morphing.

The Modular system started the entire electronic music revolution and is still one of the most powerful and huge-sounding synths ever. While largely used for diatonic music, its patch-cord-based interface yielded complete sonic and creative flexibility. Arturia collaborated with Bob Moog to update this behemoth with programmable presets, polyphony, nine VCOs, three VCFs, and rare original modules like the Bode 1620 frequency shifter.

Piano V delivers nine world-class pianos, ranging from 9' concert grands to studio uprights to unconventional designs. Rather than stacks of samples, they're all based on Arturia's award-winning modelling technology applied to the sound and mechanics—strings, hammers, soundboards, mic positions, and more. Finally, there's a piano emulation you'll truly love playing. Just choose a preset and play, or customize your own.
Prophet-5 V (Updated)

The Prophet V combines the famous Prophet 5 with the later Prophet VS. As the first fully programmable polyphonic synth, the subtractive-synthesis Prophet 5 was everywhere in the late '70s. The VS used vector synthesis, with X-Y joystick morphing of its four oscillators - each containing one of 128 different digital waveforms. Arturia's Hybrid mode adds matrix modulation to combine elements of both instruments for bold new sounds.

Tom Oberheim's SEM was one of the first self-contained synth modules and was further distinguished by its unique 12db-octave multimode filter. His first polyphonic synth was actually a combination of individual SEMs connected to a digital scanning keyboard which, since each voice was slightly different, gave it a very alive sound. We've recreated an 8-voice version with added modulation matrix, noise, sub-oscillator, arpeggiator and portamento.

Before poly synths and samplers, the Solina string machine borrowed top-octave divider technology from organs and married it with animated choruses to deliver lush string textures that samples still can't fully duplicate. Arturia set up both the original mono and later stereo versions, including the phaser effect popularized by Jean-Michel Jarre, added voices inspired by the Polymoog, and more, making it the perfect pad machine.

The Synclavier V faithfully recreates and improves on the elite digital synthesizer that powered some of the biggest hits and film soundtracks of the early '80s. Its unique fusion of additive and FM synthesis technologies made for a stunningly diverse and unique universe of cinematic pads and evolving timbres. Arturia partnered with original designer Cameron Jones to faithfully build the only emulation ever attempted.

The transistor-based Vox Continental became popular in the '60s as a much lighter and affordable alternative to B3 Styles. While it borrowed B3 Style's drawbar construct, the Vox had an eager pop-ready sound all its own that was quickly adopted in the British Invasion and West Coast hit factories. We've included the later Jennings J70 engine alternative and added full drawbars, extra waveforms, rotary cabinet, and effects.

The reed-based electric piano was brighter and tighter than the Rhodes. Mellow at lower velocities, its voice took on a rougher bark as it was played harder. This made it a favoured electric piano for rock and funk players—and another perfect example of something that Arturia's physical modelling nails that sampling can't. We've added lots of tone-shaping options, guitar amp, rotary speaker and effects boxes.
Features
V Collection 9 now includes 33 instruments: more than just synths and keyboards, the suite now features 2 Augmented Series titles
4 new instruments: Korg MS-20 V, SQ80 V, Augmented STRINGS, and Augmented VOICES
Prophet-5 V & Prophet-VS V: now 2 individual instruments that were previously a combined hybrid instrument, totally rebuilt from scratch with next-gen modeling.
CS-80 V rebuild: a brand new sound engine with totally rebuilt DSP modeling, advanced modulation, voice dispersion, and a modernized advanced panel.
Piano V rebuild: a brand new physical modeling instrument, now featuring 12 piano models, from Japanese Grand to Piano Bar Upright, and advanced sound design controls.
Thousands of new expertly crafted presets: presets for every instrument, 14 new soundbanks, and a huge range of styles - exclusively available for V Collection 9 owners.
Performance and workflow updates: improved loading times, refreshed GUIs, expanded user playlist functionality, and more.
14 exclusive soundbanks for the new V Collection 9 instruments
14,000 high-quality and innovative presets.
Analog Lab V: every preset of V Collection 9 can be browsed and edited from a single interface.
All instruments share a common interface for browsing and editing (save, import, export, and more).
New in-app tutorials for easily understanding every instrument.
High-resolution graphic interfaces, compatible with large displays.
Easy MIDI mapping to any keyboard controller.
Arturia's proprietary technologies, TAE® and Phi®, ensure that each instrument sounds and behaves exactly as you need it to.
Easy installation and updates with Arturia Software Center
System Requirements
Works in Standalone, VST, AAX, Audio Unit, NKS* (64-bit DAWs only).
Mac
Mac OS 10.13+
4 GB RAM
4 cores CPU, 3.4 GHz (4.0 GHz Turbo-boost) or Apple Silicon CPU
32GB free hard disk space
OpenGL 2.0 compatible GPU
Windows
Win 10+ (64bit)
4 GB RAM
4 cores CPU, 3.4 GHz (4.0 GHz Turbo-boost)
32GB free hard disk space
OpenGL 2.0 compatible GPU
ARM processors not supported on Windows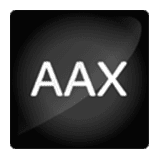 Protection
All Arturia software is protected by the Arturia Software Center.
All manufacturer and product names mentioned on this page are trademarks of their respective owners, which are in no way associated or affiliated with Arturia. The trademarks of other manufacturers are used solely to identify the products of those manufacturers whose features and sound were studied during the development. All names of equipment, inventors, and manufacturers have been included for illustrative and educational purposes only, and do not suggest any affiliation or endorsement by any equipment inventor or manufacturer.
Any references to any brands on this site/page, including reference to brands and instruments, are provided for description purposes only. For example references to instrument brands are provided to describe the sound of the instrument and/or the instrument used in the sample. Plugin Boutique do not have (nor do they claim) any association with or endorsement by these brands. Any goodwill attached to those brands rest with the brand owner. Plugin Boutique or its Suppliers do not accept any liability in relation to the content of the product or the accuracy of the description. "RHODES" is a registered trademark of Joseph A Brandstetter.
Awards