Ready to Rock.
EZdrummer 2 combined with two massive EZX sound libraries, tailor-made for rock. Meet your new rock drummer!
This bundle combines the world's most intuitive drum production tool with two (2) additional EZX sound libraries specifically designed for rock drum production. Aside from the five (5) meticulously sampled kits and the comprehensive functionality in EZdrummer 2, you get an additional nine (9) drum sets recorded by Grammy Award-winning producer Neil Dorfsman (Dire Straits, Bruce Springsteen).
Add to this the large collection of mix-ready presets and massive libraries of world-class drum grooves and you have all the tools you need to start forging your rock tracks – today.
Features
Includes EZdrummer 2 and two (2) EZX sound libraries
A total of 14 kits and additional instruments
A comprehensive collection of MIDI drum grooves
EZdrummer 2 takes drum production to a whole new level. It was designed to erase any technical barrier between you and your creativity and introduces several groundbreaking features for quick and easy songwriting. In EZdrummer 2, you can go from initial rhythmic idea to finished, mixed and customized drum track without ever leaving the program. This is without a doubt the best sounding, most intuitive and creatively gratifying software environment for drum production on the market – a perfect marriage of sound, form and function.
Welcome to a new era of drum production for songwriters. Meet your new drummer!
Features
Tap to find your groove
Add percussion on the fly
Customize any groove in real-time
Write an entire drum track without leaving the program
Two sound libraries with five (5) kits in total
Powerful audio engine
Four decades of engineering experience boiled down to eight tailor-made kits spanning the whole range of rock – from ambient to dry, vintage to modern!
Take Neil Dorfsman, a Grammy Award-winning engineer with four decades worth of experience and credits on some of the best selling rock records ever made, give him full access to drums recorded in the most renowned studios in the world and the freedom to blend, mix and match samples collected during his entire recording career, all in order to design the ultimate collection of rock drums. The end result you get is a jaw-dropping selection of completely unique kits unlike anything you have ever heard – hybrids of mixed and custom made drum sets, tailored for any kind of rock.
The Rock! EZX comes with eight custom drum kits based on selections from the near infinite Toontrack sound vaults, featuring rare and vintage drums recorded over the past decade in renowned studios like New York's Allaire Studios, Blackbird Studios in Nashville and 2 Khz Studios in London. All sounds were handpicked and re-mixed through various outboard chains as well as layered with engineer Neil Dorfsman's (Bruce Springsteen, Bob Dylan, Dire Straits) personal collection of samples.
The Rock! EZX gives you four decades of engineering experience boiled down to eight tailor-made kits spanning the whole range of rock – from ambient to dry, vintage to modern.
Features
Eight (8) complete drum kits mixed by Neil Dorfsman (Dire Straits, Sting, Bruce Springsteen)
Drums recorded in various top studios in New York, Nashville, London and Stockholm
Extensive MIDI library included
The classic sounds and MIDI groove content from the first generation of EZdrummer. Timeless drums spanning the whole range of pop and rock – captured in perfect sonic detail in one of the world's top studios!
When EZdrummer was upgraded to EZdrummer 2, the sound and MIDI groove content from the original version was converted into this stunning EZX expansion. It includes the full sound and MIDI groove library that's been a staple in the creative toolboxes of top songwriters and heard daily in countless major label productions, TV shows and commercials ever since it was first released.
The Pop/Rock EZX is based around a classic GMS kit including several options for snares, bass drums and cymbals. The sounds were recorded in New York's legendary Avatar Studios by engineer duo Neil Dorfsman (Bruce Springsteen, Dire Straits) and Pat Thrall (Beyoncé, Katy Perry) together with renowned session drummer Nir Z (Chris Cornell, Genesis). Avatar Studios is known for having one of the world's finest acoustic environments and has won several industry awards. Since its inception in the 1970s, it's hosted bands and artists like Aerosmith, Bon Jovi, Journey, Kings of Leon and The Clash. Timeless drums spanning the whole range of pop and rock – captured in perfect sonic detail in one of the world's top studios.
Features
The classic EZdrummer sounds, optimized for EZdrummer 2
Includes custom effect chain presets
GMS drums with optional snares and kicks
Large selection of cymbals
More than 8,000 MIDI drum grooves and fills
System Requirements
4 GB of free hard disk space.
Windows 7 or newer, Pentium 4 or Athlon processor with 2 GB RAM.
Mac OS X 10.6 or higher, Intel-based Mac with 2 GB RAM.
Audio Unit, VST, AAX or RTAS host application and professional sound card recommended. Stand-alone version included. COMPATIBILITY: All major Digital Audio Workstations.
Any references to any brands on this site/page, including reference to brands and instruments, are provided for description purposes only. For example references to instrument brands are provided to describe the sound of the instrument and/or the instrument used in the sample. Plugin Boutique do not have (nor do they claim) any association with or endorsement by these brands. Any goodwill attached to those brands rest with the brand owner. Plugin Boutique or its Suppliers do not accept any liability in relation to the content of the product or the accuracy of the description. "RHODES" is a registered trademark of Joseph A Brandstetter.
Awards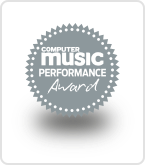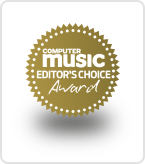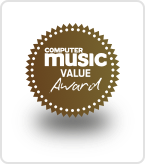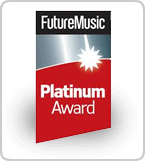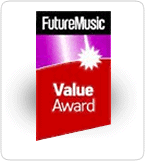 Product Reviews
EZdrummer 2 Review – EZ Does It Toontrack's latest revision of EZdrummer has plenty of bold and innovative new features. Mark Cousins...
You may also like