EZdrummer 2 Vintage Edition
Mint Condition.
EZdrummer 2 combined with two additional EZX sound libraries, loaded with sounds tailor-made for vintage rock and blues. Meet your new drummer!
This bundle combines the world's most intuitive drum production tool with two (2) additional EZX sound libraries specifically designed for blues and vintage rock drum production. This coupled with the powerful framework of EZdrummer 2, its 'Modern' and 'Vintage' sound libraries and five (5) complete kits gives you the best of what drums have to offer in terms of sounds and software.
In addition to all this, you get a large collection of mix-ready presets and a massive library of suitable MIDI drum grooves performed by world-class drummers.
Features
Includes EZdrummer 2 and two (2) EZX sound libraries
A total of eight (8) kits and additional instrument options
A comprehensive collection of MIDI grooves

EZdrummer 2 takes drum production to a whole new level. It was designed to erase any technical barrier between you and your creativity and introduces several groundbreaking features for quick and easy songwriting. In EZdrummer 2, you can go from initial rhythmic idea to finished, mixed and customized drum track without ever leaving the program. This is without a doubt the best sounding, most intuitive and creatively gratifying software environment for drum production on the market – a perfect marriage of sound, form and function.
Welcome to a new era of drum production for songwriters. Meet your new drummer!
Features
Tap to find your groove
Add percussion on the fly
Customize any groove in real-time
Write an entire drum track without leaving the program
Two sound libraries with five (5) kits in total
Powerful audio engine
The Blues EZX comes with two complete kits; a 1970s Gretsch and a calfskinned Swedish Levin set from the 1940s. On top of that, it features contemporary Paiste and Sabian crashes, vintage Zildjan A and K series cymbals as well as extras such as a suitcase and a set of calfskinned tambourines. All instruments were handpicked and in many cases road-worn by the sampling drummer himself, a blues musician with decades worth of experience behind the kit playing the blues.The Blues EZX was recorded in an empty Swedish theater and later mixed in a high-end studio through vintage and modern outboard gear. The end result is a cross-pollination between new and old; warm and characteristic sounds that cover the whole range, from old school to modern, from dry to ambient. This is the sound of then, now and time to come.
Features
Two complete kits (1970s Gretsch & 1940s Levin)
Sabian/Paiste/Zildjian A & K cymbals
Calfskin drumheads on Levin kit
Suitcase & two vintage calfskinned Grover tambourines
Included custom MIDI library
A cornerstone in rock through the ages and one of the most classic, timeless and famed drum kits ever: the legendary Ludwig Keystone.
The Vintage Rock EZX is based around one of the world's most classic, timeless and famed drum kits, the legendary Ludwig Keystone. Starting in the mid 1960s, this classic and forever timeless set of drums was immortalized by a long string of influential artists and drummers like The Beatles' Ringo Starr and John Bonham of Led Zeppelin.
It was recorded in London's noted 2 Khz Studio by engineer Peter Henderson and drummer Chris Whitten. Peter started his career training exclusively with legend Geoff Emerick (The Beatles), worked alongside producer Sir George Martin for numerous sessions, went on to record multiple million-selling albums and won a Grammy for Supertramp's "Breakfast in America". Chris Whitten is an acclaimed drummer that has recorded and toured with some of the biggest artists of all time, such as Dire Straits and Paul MacCartney.
Aside from the main kit, that was sampled with both sticks and brushes, the Vintage Rock EZX includes an additional Ludwig Black Beauty and Slingerland Radio King snare as well as a number of extra cymbals. The included MIDI was performed by drummer Morgan Ågren.
Features
A classic Ludwig Keystone kit with additional instrument choices
Recorded by Peter Henderson (Supertramp, Paul McCartney) and Chris Whitten (Dire Straits, The Waterboys)
Recorded at 2 Khz Studio, London, England
Includes samples recorded with both sticks and brushes
MIDI library included
System Requirements
4 GB of free hard disk space.
Windows 7 or newer, Pentium 4 or Athlon processor with 2 GB RAM.
Mac OS X 10.6 or higher, Intel-based Mac with 2 GB RAM.
Audio Unit, VST, AAX or RTAS host application and professional sound card recommended. Stand-alone version included. COMPATIBILITY: All major Digital Audio Workstations.
Any references to any brands on this site/page, including reference to brands and instruments, are provided for description purposes only. For example references to instrument brands are provided to describe the sound of the instrument and/or the instrument used in the sample. Plugin Boutique do not have (nor do they claim) any association with or endorsement by these brands. Any goodwill attached to those brands rest with the brand owner. Plugin Boutique or its Suppliers do not accept any liability in relation to the content of the product or the accuracy of the description. "RHODES" is a registered trademark of Joseph A Brandstetter.
Awards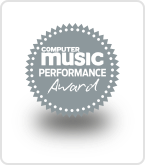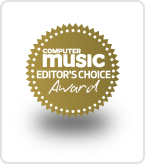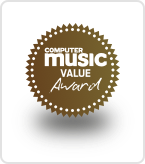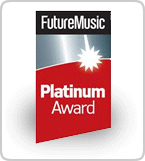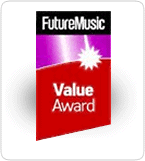 Product Reviews
EZdrummer 2 Review – EZ Does It Toontrack's latest revision of EZdrummer has plenty of bold and innovative new features. Mark Cousins...
You may also like