EZdrummer 2 Hip-Hop Edition
Modern Vintage.
EZdrummer 2 combined with the Hip-Hop! EZX and the Jazz EZX. The best possible combo for vintage, acoustic, electronic!
This bundle combines the world's most intuitive drum production tool with two (2) additional EZX sound libraries specifically designed for versatile hip-hop drum production. Get the massive collection of sounds from the Hip-Hop! EZX and combine them with the vintage tones in the Jazz EZX and you have the best possible combo for vintage, acoustic and electronic!
This coupled with the powerful framework of EZdrummer 2, its 'Modern' and 'Vintage' sound libraries and five (5) complete kits gives you the best of what drums have to offer in terms of sounds and software. In addition to all this, you get a large collection of mix-ready presets and a massive library of suitable MIDI drum grooves performed by world-class drummers.
Features
Includes EZdrummer 2 and two (2) EZX sound libraries
A total of six (6) complete acoustic kits
Hundreds of acoustic, percussion and electronic instruments
A comprehensive collection of MIDI drum grooves

​
EZdrummer 2 takes drum production to a whole new level. It was designed to erase any technical barrier between you and your creativity and introduces several groundbreaking features for quick and easy songwriting. In EZdrummer 2, you can go from initial rhythmic idea to finished, mixed and customized drum track without ever leaving the program. This is without a doubt the best sounding, most intuitive and creatively gratifying software environment for drum production on the market – a perfect marriage of sound, form and function.
Welcome to a new era of drum production for songwriters. Meet your new drummer!
Features
Tap to find your groove
Add percussion on the fly
Customize any groove in real-time
Write an entire drum track without leaving the program
Two sound libraries with five (5) kits in total
Powerful audio engine
The ultimate collection of acoustic drums, percussion and timeless machines.
As a genre, hip-hop is the true definition of creativity, relentless in its urge to reinvent. From sampling the funky grooves of the 1970s, through the age of the classic drum machines to pioneering in fusing modern-day and vintage technology, it's been a forerunner in rejuvenating our sonic landscape. This is the foundation on which the Hip-Hop! EZX for EZdrummer 2 stands. It's firmly rooted in authentic, acoustic drums, but mixes, matches and merges them with timeless drum machine sounds, orchestral percussion and other creative elements to form unique hybrid kits. In total, you get 22 mix-ready drum sets and hundreds of percussive pieces – all in an uncompromising fusion of organic and electronic.
Get anything from the clean and polished sound of neo-soul and the mean and electronic Southern trap to the to the dirty, rugged New York boom bap – all in one place. Add to this the powerful framework of EZdrummer 2 and you have the ultimate creative canvas for your next beat.
Feature Spotlight
Produced by Mattias Eklund & Alexander Juneblad
22 mix-ready kit presets
16 acoustic snares, 18 acoustic kick drums
100s of acoustic and electronic percussion sounds
Includes custom MIDI drum grooves for each kit preset
Handpicked and pristine vintage drums, recorded with unparalleled detail at one of the finest studios in the world.
The Jazz EZX presents a collection of sounds targeted especially for songwriters and producers looking for drums suited for jazz and related roots music. It features handpicked and pristine vintage instruments, recorded with unparalleled detail and attention in Nashville's renowned Blackbird Studios. This facility's A-room is known for having one of the finest acoustics in the world. It is large, has a high ceiling and perfectly crafted, dense walls, producing a stellar natural reverb. This in combination with unmatched signal chains of rare and vintage outboard makes for an end result of rich, warm and genuine drums with unequalled sonic quality.
The Jazz EZX was sampled by the legendary drum virtuoso Roy "Futureman" Wooten. He is a multiple Grammy Award-winning composer, inventor, and multi-instrumentalist who has been a pioneer in using sampled drums since 1985. He has shared the stage and numerous albums with many jazz legends. These recordings really capture his touch, his heart, his philosophy and his unique approach to the craft.
Features
Recorded at Blackbird Studios, Nashville, TN
Sampled by Roy "Futureman" Wooten
A complete Pearl Reference Series kit
Additional instruments from Gretsch, Ludwig, Slingerland and Leedy
Includes both sticks and brushes
System Requirements
4 GB of free hard disk space.
Windows 7 or newer, Pentium 4 or Athlon processor with 2 GB RAM.
Mac OS X 10.6 or higher, Intel-based Mac with 2 GB RAM.
Audio Unit, VST, AAX or RTAS host application and professional sound card recommended. Stand-alone version included. COMPATIBILITY: All major Digital Audio Workstations.
Any references to any brands on this site/page, including reference to brands and instruments, are provided for description purposes only. For example references to instrument brands are provided to describe the sound of the instrument and/or the instrument used in the sample. Plugin Boutique do not have (nor do they claim) any association with or endorsement by these brands. Any goodwill attached to those brands rest with the brand owner. Plugin Boutique or its Suppliers do not accept any liability in relation to the content of the product or the accuracy of the description. "RHODES" is a registered trademark of Joseph A Brandstetter.
Awards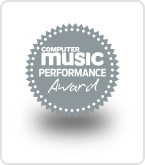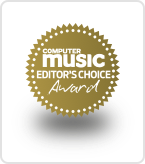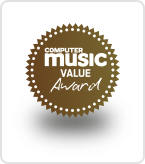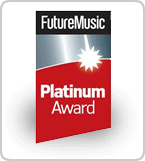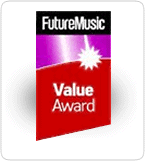 Product Reviews
EZdrummer 2 Review – EZ Does It Toontrack's latest revision of EZdrummer has plenty of bold and innovative new features. Mark Cousins...
You may also like