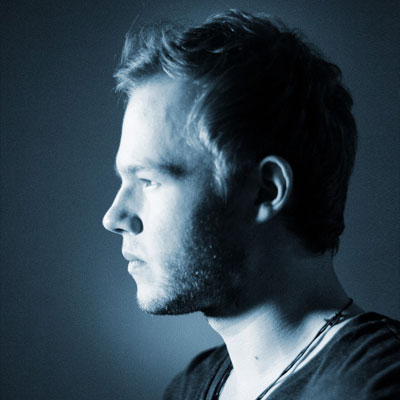 "Awesome beats, atmospheres, glitches, rhythms, synths, effects and more... Combined with great editing options, Transport gives you anything you need to kick your song into space".
Voicians. Producer from Stuttgard, whose tunes are featured in several Wii, PSP and iPhone games.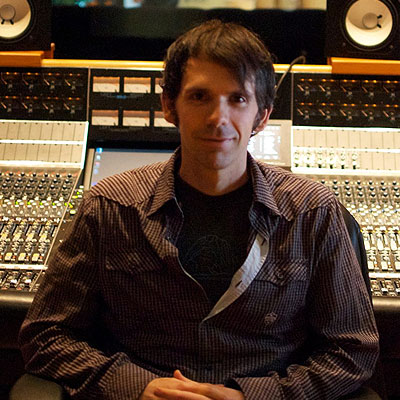 "Transport is top notch! The bass modular synth and "gut puncher" one shots…holy shit!!! The one shots are just the tip of the iceberg.The rhythmic synths, score percussion and risers are visceral".
Brian Trifon (Trifonic). Composer for Halo, Ghost Recon, Assassin's Creed II and many more.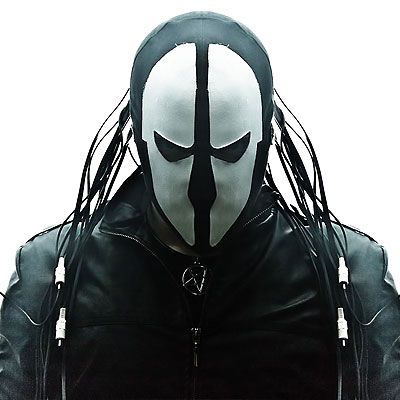 "I have never seen such a limitless sample-based instrument!"
Zardonic. Venezuelan keyboardist, DJ / composer / producer and remixer, primarily known for his heavy electronic dance music
Transport marks the maiden voyage of Refractor Audio brought to you by Klayton (Celldweller) as it ascends to the stars. Blast off to the outer limits of sound design with a Kontakt Instrument that gives access to over 2000 unique samples created by Klayton in the Celldweller Spaceship. Create new sonic worlds with Transport by combining 5 unique sequencers along with the Transport Probability Engine to mix, mash, and modulate them into new and exciting sounds.
How It Works
Under the hood, sits the Probability Engine. Rhythmically teleport between slices, and across multiple loops, by holding 2 or more MIDI notes. Not only does the Probability Engine randomly choose which slices and loops to play at a set rate, but it keeps track of playback, so accented notes, snares, or fills, always fall in order, should you let them.
On the surface, users have 5 sequencers to control Volume, Delay Send, Cutoff, Pitch, and Step Duration. They run on a separate clock than the Probability Engine, and can sequence in order or randomly, leaving the rhythmic, sonic and melodic possibilities without limitation.
Other features include an advanced keyswitch presets function, keyswitch pitch shifting (in addition to the pitch sequencer,) a slice repeater and stepper, velocity sensitivity toggle, and other pop-up controls for each of the 5 sequencer tabs.
In addition to the 1,400+ loops, you'll find 600+ one-shot samples comprised of drums, modular synth FX, cinematic impacts, and more.
Sound Sources and Gear
Moog Voyager, Moog Vocoder, Swarmatron, Juno 60, Prophet 600, Dave Smith Instruments Evolver, Korg Volca series, Access Virus, Roland TB-303, along with a massive modular synth collection with modules from 4MS, Analogue Systems, Audio Damage, Buchla, Circuit Abbey, Cwejman, Doepfer, Hex Inverter, Intellijel, Make Noise, Malekko, Modcan, Moog, Mutable Instruments, Music Thing Modular, Pittsburgh Modular, Qu-Bit Electronics, Roland, Synthesizers.com, The Harvestman, Tip Top Audio, WMD, Erica Synths, Waldorf, Macbeth, Synthrotek, Dwarfcraft Devices, Din Sync, Tsyklon Labs, Synthesis Technology, Medic Modules, Steady State Fate, Xaoc Devices, and other outboard processing with gear from Metasonix, Teletronix, Empirical Labs, Universal Audio, Avalon, Source Audio, Sherman, API, SSL, Neve.
Note: Loop-based samples are divided into groups of 24 by key and tempo - each group loads as a separate 'nki' file: 
22 Synth Loop groups
13 Processed Drum Loop groups
10 Live Drum groups
7 Synth Bass groups
6 Score Percussion groups
4 FX groups
39 One Shot groups (varying number of samples within each)
Features
3.85 GB of unique samples
5 Unique Step Seqencers
101 Kontakt Instruments (NKI Files)
2000+ Samples in 24bit, 44.1kHz Audio
1400+ Loops
650+ One-Shots
Processed Drums
Live Drums
Score Percussion
Synths
Synth Bass
FX Loops
Falls and Spindowns
Frequency Generations
Arcade FX
Gut Punchers
Impacts
Risers
Robo Talk
Vocals
System Requirements
Mac
The full version of NI Kontakt 5 engine, or the Kontakt 5 Player are required (version 5.5.1 and later)
Mac OS X 10.9, 10.10 or 10.11.1 (latest update), Intel Core 2 Duo
4 GB free disk space (Kontakt download requires 1 additional GB)
4 GB RAM
Available Kontakt Formats:
AAX Native (Pro Tools 10 or higher)
Core Audio
Audio Units (AU)
Standalone
VST
Windows
Either the full version of NI Kontakt 5 engine, or the Kontakt 5 Player are required (version 5.5.1 and later)
Windows 7, Windows 8, or Windows 10 (latest Service Pack, 32/64-bit), Intel Core 2 Duo or AMD AthlonTM 64 X2
4 GB free disk space (Kontakt download requires 1 additional GB)
4 GB RAM
Available Kontakt Formats:
AAX Native (Pro Tools 10 or higher)
ASIO
Standalone
VST
WASAPI
Important note: The full version of NI Kontakt 5 engine, or the Kontakt 5 Player is required to run this software (version 5.5.1 and later).
Any references to any brands on this site/page, including reference to brands and instruments, are provided for description purposes only. For example references to instrument brands are provided to describe the sound of the instrument and/or the instrument used in the sample. Plugin Boutique do not have (nor do they claim) any association with or endorsement by these brands. Any goodwill attached to those brands rest with the brand owner. Plugin Boutique or its Suppliers do not accept any liability in relation to the content of the product or the accuracy of the description. "RHODES" is a registered trademark of Joseph A Brandstetter.
Product Reviews
Thoughts When I first heard about Refractor Audio's Transport I thought: "great another hybrid instrument". I have so many...

Celldweller Folds Space And Time Into TRANSPORT, New Kontakt Instrument From Refractor Audio Can you imagine an instrument using sounds...
You may also like