Compression With Benefits
Powerful under the hood and beautiful on the surface, Epoch is more than a simple compression plugin. Epoch transcends dynamics, giving you the ability to manipulate and create sounds with comb filtering via a fractional delay affecting tonal coloration, while 360° phase rotation provides ultra-precise tuning. Unlike anything else on the market, Epoch is compression reimagined.
Mastering, Mixing Capable
Conceived for the demanding mastering environment, Epoch also has extended control ranges for creative mixing. Epoch's highly musical compression is ideal for instrument tracks, submixes and full program material. Epoch's exceptional power and silky character won it a 2014 Computer Music Magazine Innovation Award and has made it a favorite of producers and engineers across the globe. 
Epoch Dynamic Comb Filter is a unique alternative to traditional dynamics processes such as compression. While comparing favorably with classic analog compressors, Epoch also takes advantage of modern DSP, resulting in a powerful tool that excels in both sonics and ease of use.
Reimagine Compression
In addition to performing traditional dynamics tasks, Epoch introduces a new approach to compression by affecting the tonal character of a signal in relation to amplitude. The end result is that when Epoch compresses, it can simultaneously alter tone. 
Features
Comb Filter Section:
Bi-Directional Sub-Sample Delay 
360° Phase Rotator
Dynamics Section:
Feed-Forward and Feed-Back Detection Circuits
Transient Sensitivity with Lookahead 
Optical Detector Type Behaviour 
Program Dependent Release 
High Quality Oversampling 
Gate/Expander Function
External Side Chaining
General:
Undo/Redo with Unlimited History 
Four Persistent Memory Banks 
Double Precision Signal Path 
Parallel Processing
Secret Sauce
System Requirements
Mac:
Operating System: OS X 10.5 or newer
CPU: Intel Core-Duo or better
Host DAW: Any VST2.4, VST3, or Audio Unit compatible host
Windows:
Operating System: Windows XP or newer
CPU: Intel Core-Duo or better
Host DAW: Any VST2.4 or VST3 compatible host
Any references to any brands on this site/page, including reference to brands and instruments, are provided for description purposes only. For example references to instrument brands are provided to describe the sound of the instrument and/or the instrument used in the sample. Plugin Boutique do not have (nor do they claim) any association with or endorsement by these brands. Any goodwill attached to those brands rest with the brand owner. Plugin Boutique or its Suppliers do not accept any liability in relation to the content of the product or the accuracy of the description. "RHODES" is a registered trademark of Joseph A Brandstetter.
Awards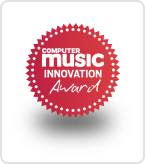 More by Cerberus Audio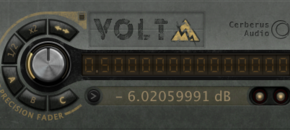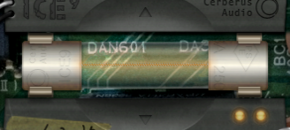 You may also like