"Adds so much life to tracks, even the subtlest settings make a huge difference. Another winner!"
Dirty South . (Phazing, Axtone & Cr2)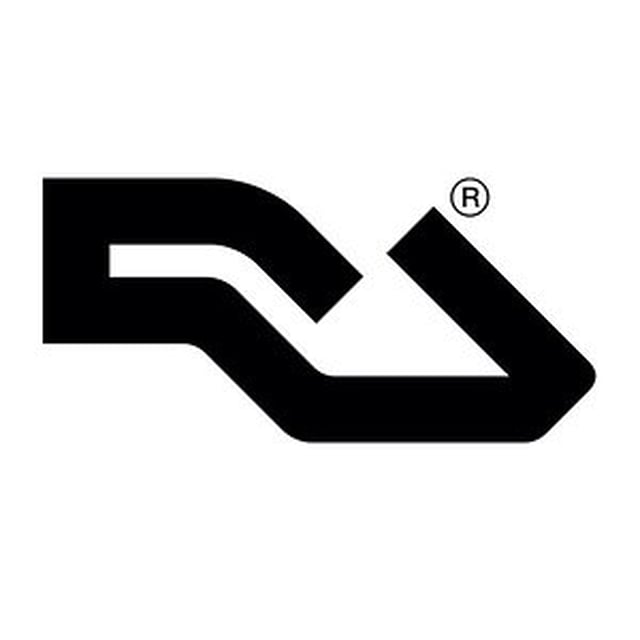 "If you're at a stage where you don't have a lot of high-end plug-ins (which really isn't the end of the world), Boost is an affordable and easy way to carry out tasks that you might not have been able to achieve with your DAW's stock offering".
Resident Advisor. Online music magazine and community platform that's dedicated to showcasing electronic music, artists and events across the globe.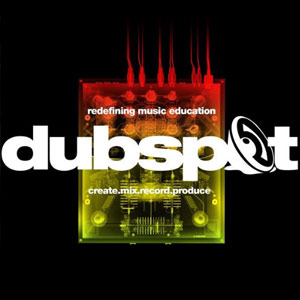 "Boost is a simple mix enhancing utility designed to get your music sounding as full and loud as possible with only a minimal amount of processing".
Dubspot. Cutting-edge Electronic Music Production and DJ school with courses in New York City, Los Angeles.
Simple, powerful mix processing utility designed to get tracks sounding as full, polished and loud as possible using a minimal amount of processing.
Boost is a simple, powerful mix finalising utility designed to get your music sounding as full and polished as possible using a minimal amount of processing. 
Utilising cutting-edge low-latency DSP, Boost adds multi-band compression, 4-band equalisation, stereo enhancement, brickwall limiting and filters out inaudible low frequencies to give a fuller, louder and wider mixdown.
Perfect Dynamics
Hear dynamics spring to life, drums explode with energy, basslines punch through and high-end revitalises sound with glistening sheen. Boost is placed on the mix bus and can be used to master a processed track, subtly enhance an already finished project, or completely sculpt the dynamics of your song from start to finish, breathing fresh life into your music and readying for commercial release, club or radio play. Take an idea from start to finish using just 4 simple smart controls.
Mixdown Magic
And Boost is not just for the mix buss. Place it on a muddy drum track for meaty width and energetic flare, give vocals a multidimensional stereo edge, remaster old productions, fix live performances, DJ mixes and voiceovers. Get Foley recordings broadcast ready, redefine muddy midrange and make cumbersome, CPU-intensive mix chain processing a figment of the past.
With its enhanced low latency settings mode, Boost is suitable for tracking or can be placed on the mix buss from the outset, making tracks quickly and easily comparable with commercially finished masters. With a plain, easy to use interface, controls are laid out elegantly yet simply, with a 'Boost' setting for re-ordering components to give greater gain and bass output.
Ultimate Mix Buss Reference Tool
Used in conjunction with Magic AB, Boost is an all-in-one mix reference and refinement solution, allowing quick, stable comparison between tracks to achieve your desired end result.
Compress
The Compression parameter increases the effect of the multiband compression on the audio. Although just a single knob, this macro controls many parameters simultaneously on the incoming signal. Each of the included presets provide a slightly different style of Compression, with varying amounts of makeu-gain, attack, decay times and crossover frequencies.
Colour
The Colour parameter adjusts the spectral balance of the audio through the use of a dynamically interactive equaliser circuit. Each of the included presets in Boost provide a slightly different 'style' of Colour which is applied through this parameter. The defining characteristic of this macro is to boost bass frequencies around 50-100Hz while inversely cutting midrange around 2kHz - 4kHz and adding subtle high-frequency gain around 9kHz - 14kHz.
Stereo
The Stereo parameter adjusts the stereo field of the audio. This control will widen the elements of the sound which are panned between the two L/R channels and leave mono signals unaffected. Each of the included presets in Boost provide a slightly di erent amount of Stereo Widening which is applied through this parameter.
Limiter
The Limiter parameter is a powerful compression and peak limiting processor. Capable of transparently 'shaving off ' a few dB to slam a mix - for maximum impact - while still maintaining clarity. Each of the included presets in Boost provide a slightly different style of limiting which is applied through this parameter.
Features
New in Version 1.0.2: 
A rare crash when loading multiple instances of Boost on Windows has now been resolved
A rare issue where users were intermittently unable to reload previous sessions with Boost on Windows has been resolved
CPU efficiency while using Boost on idle has been increased
New in Version 1.0.1:
Demo restrictions have now been changed to intermittent silence every 30 seconds
Intermittent crashes experienced by some Windows users have been resolved
Plugin delay compensation on all DAW platforms now works as expected*
A bug in Ableton Live 9 has been resolved where scrolling through presets caused momentary silences for some users
Note: For users of FL Studio - you must enable PDC and then ensure to route every channel to a mixer track for perfect sync... Otherwise, the tracks that aren't routed to the mixer will go straight to the master and will not be latency compensated.
System Requirements
Windows:
Windows Vista or higher (tested up to Windows 10)
SSE2-enabled processor (Pentium 4 or later)
Minimum 2 GB RAM
Any VST Compatible DAW (32/64-bit) 
Mac OS X:
Mac OS X 10.7 or higher (tested up to 10.12 Sierra)
Intel processor Mac
Minimum 2 GB RAM
Any VST / Audio Unit Compatible DAW (32/64-bit) 
Important Note: Boost is only currently available in VST format for Mac and PC and AU (Audio Unit) format for Mac Only!
Any references to any brands on this site/page, including reference to brands and instruments, are provided for description purposes only. For example references to instrument brands are provided to describe the sound of the instrument and/or the instrument used in the sample. Plugin Boutique do not have (nor do they claim) any association with or endorsement by these brands. Any goodwill attached to those brands rest with the brand owner. Plugin Boutique or its Suppliers do not accept any liability in relation to the content of the product or the accuracy of the description. "RHODES" is a registered trademark of Joseph A Brandstetter.
Product Reviews
Producers and technically-minded musicians of all stripes love to obsess over master buss processing. Combinations of compressors, stereo imagers,...

Sample Magic Boost Review Finalizing a mix, also known as pre-mastering, is a bit of a grey area. It's not quite mastering, but it's...

So what is Boost? This plugin is like a channel strip, mix finalizer, quick mastering tool for those of us who are not engineers! It gives...
Also available in this bundle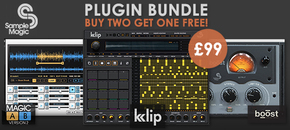 You may also like