"Oracle is one of the best reverbs I've used. It's creative features are great, plus it's simple interface is perfect for beginner or professional producers."
Steve Allen . (Armada, Garuda). Steve Allen is a Trance Producer and DJ from Leicester, UK.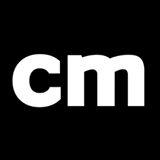 "Frostbite was designed with ambient and cinematic music in mind, but it's actually far more versatile than that. Affordable, fun, and offering a distinctive and atmospheric sound, you won't regret chilling out with Frostbite".
Computer Music Magazine. . The world's best selling magazine dedicated to making great music with your Mac or PC.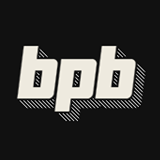 "Frostbite can be used in a variety of ways, and if you take the time to really get to know it. You'll open up a whole new world of possibilities you might not have explored otherwise".
Bedroom Producers Blog. . A daily updated resource of software and free audio samples & loops for music producers.
Plugin Boutique Presents Súlur Soundscapes Bundle.
[Plugin Boutique Exclusive]
Súlur Soundscapes: An exploration into the depths of sound design.
This collection offers a powerful set of tools for creating ethereal and immersive soundscapes. Jussi from KLVGR emulates the male voice in an utterly unique way. The synth can create anything from delicate choir like vowels to more abrasive vocal tones.
AudioThing's Frostbite is a multi-effect suited for ambient to extreme sonic experiments. The plugin features ring modulation, feedback and freeze modules all ready to be applied to your sounds for distinctive and deep characteristics.
The Oracle reverb from SoundSpot includes a selection of creative effects to enhance the ambience of your production. Alongside the reverb, Oracle provides a precise imaging and filter cut off for sound placement; compression and saturation for dynamics and warmth and finally, LFO and flanger modulations for movement. 
Loopmasters complete the collection with an expertly produced Cinematic FX sound library.
Súlur Soundscapes Bundle is exclusive to Plugin Boutique.
Jussi emulates male voice vowels in a unique way. Thanks to a set of powerful parameters you can make Jussi sing anything from soft and airy choir-like vowels to hard and angry shouting. Formants are controlled by playing with different velocity, which makes it fun and easy to play using a MIDI keyboard.
Features
ADSR with "Turn-in" and "Turn-out" option (Turn-in and Turn-out affects the pitch and maps it to attack and release)
Voice character XY pad (Intensity and Narrowness)
Legato mode (glides between notes and velocity levels)
Legato Hold mode (polyphonic legato when using a sustain controller, consult the documentation for more info)
Throat emulation XY pad (Grain and Tonality)
Built-in reverb
Learn more about KLVGR Jussi.
Frostbite is a multi-effect plugin featuring Ring Modulator, Feedback, and Freeze modules. It's aimed at ambience and cinematic music, but can also be used for extreme sonic experiments.
The Signal Flow is flexible with 6 different combinations.
The Ring Modulator multiplies your input signal with a Sine wave (with frequency up to 4kHz). You can also reduce the high-end with the Low Pass filter.
The Feedback module features a delay function (up to 200 samples) which can be modulated by an LFO.
The Freeze module features a Freeze effect that can hold the input up to 25 seconds. The Fade Out and High Pass controls can additionally shape the behaviour of the freezed sound.
Features
Ring Modulator
Feedback
Freeze
Preset system with randomizer
Formats: VST, AU, and AAX (32/64bit)
Platforms: OSX, Windows
Learn more about AudioThing Frostbite.
A great sounding reverb is arguably one of the most important factors in achieving a full and atmospheric mix, and with that in mind, the SoundSpot® team set out to create a reverb that can deliver to the demands of modern production. After many months of development, we are proud to announce the arrival of the Oracle Algoverb.
The Oracle is a one stop shop for all your creative reverb needs and can be used on any sound source to great effect. From adding a sense of depth to piano melodies to making synthesised soundscapes sound huge, the Oracle has it covered.
Features
Intuitive, easy to navigate user interface
Designed to work flawlessly with touch controllers such as the Raven by Slate Media
Stereo imaging controls for accurate placement in the stereo field
Analogue style compressor with visual waveform feedback
Bandpass filter to sculpt the sound and remove unwanted frequencies
LFO effect to create movement to the amplitude of the signal
Flanger effect to keep your reverbs interesting
Saturation effect to add warmth or distortion to the signal
Preset manager to save & share your own reverb designs
Learn more about SoundSpot Oracle.
Produced exclusively  for Loopmasters, this jaw-dropping sonic palette has everything you need to take your soundtracks to the next level, nuke the drop with jet explosions, cinematic bombs and synthetic impacts, set the scene with mysterious textures and drones, accentuate transitions with whooshes, heavy metal doppler FX and crank sweeps and then add some extra ear candy with flanged hits, drum slams, data flares, short circuit FX and vocal swells.
This sample collection is a goldmine for cutting-edge underground producers and will be especially useful in productions of Dubstep, Drum and Bass, Electro as well being an incredible source of sounds for anyone making soundtracks or more experimental music.
Features
443Mb, 
24Bit 44.1Khz wav files, 
8 Complex Hits,
11 Drum Slams,
12 Cinematic FX,
5 Flange Hits
8 Jet Explosions
14 Synthetic Impacts
7 Wreckage Hits 
10 Data Flares 
5 Pharmacopeia Noises 
9 Short Circuit Sounds 
32 Textures and Drones 
41 Whooshes and Sweeps 
6 Crank Sweeps 
4 Dry Swishes 
12 Heavy Metal Doppler FX 
3 Vocal Swells 
4 Soft Sampler Patches for Kontakt, Halion, Exs24, Nnxt and Sfz Formats
System Requirements
KLVGR Jussi
Mac:
Mac OS X 10.7+
Audio Units (AU) version - compatible with most Mac OS X DAWs
VST version - compatible with most DAWs (Mac)
PC:
Windows 7+ with SP1 or higher
VST version - compatible with most DAWs (Windows)
AudioThing Frostbite
Mac:
OSX 10.6.8 or later
Core Duo 2GHz
2 GB RAM / 500 MB HD
Screen resolution: 1024×768
VST2, AU, and AAX 32-bit or 64-bit host
Windows:
Windows XP SP2 or later
Intel Core 2 Duo 2GHz / AMD Athlon 64 or equivalent
2 GB RAM / 500 MB HD
Screen resolution: 1024×768
VST2 and AAX 32-bit or 64-bit host
SoundSpot Oracle
Mac:
OS X 10.7 - 10.12 (32 & 64-bit)
AAX 
Audio Units (AU)
VST
VST3
Windows:
Windows 7, 8 and 10 (32 & 64-bit)
AAX 
VST
VST3
Any references to any brands on this site/page, including reference to brands and instruments, are provided for description purposes only. For example references to instrument brands are provided to describe the sound of the instrument and/or the instrument used in the sample. Plugin Boutique do not have (nor do they claim) any association with or endorsement by these brands. Any goodwill attached to those brands rest with the brand owner. Plugin Boutique or its Suppliers do not accept any liability in relation to the content of the product or the accuracy of the description. "RHODES" is a registered trademark of Joseph A Brandstetter.
Awards