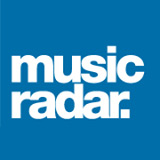 "Suitable for more than just metal.'
MusicRadar. MusicRadar is a website for musicians. It covers information pertaining to artists and music, special features, product news and reviews.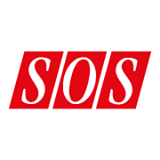 "It's difficult to imagine a non‑drummer being able to program anything that would approach the quality on offer here."
Sound On Sound. Music recording magazine offering product reviews, news and subscription information.
Stockholm. Melbourne. Vancouver.
All three titles in the 'Foundry' SDX suite.
This bundle includes three individual SDXs, all from the hugely popular 'Foundry' series; The Metal Foundry, The Progressive Foundry and The Rock Foundry. In total, you get 19 kits and in excess of 163 GB of raw, unprocessed drum sounds recorded in three world-class studios in different parts of the world.
With three fundamentally different drum rooms and a wide range of instrument choices, this collection is the ultimate starting point for transparent, broad-scope drum production in Superior Drummer 3.
Features
Three individual SDX expansions
19 complete kits
A total of 31 bass drums and 41 snares as well as more than 100 cymbals
In excess of 163 GB of raw, unprocessed sounds
A selection of drum MIDI grooves included with each SDX
Mix presets for a broad range of styles included with each SDX
The first and now classic title in the 'Foundry' suite was recorded and produced at the Atlantis Studios in Stockholm, Sweden, by Meshuggah drummer Tomas Haake together with engineers Mattias Eklund (Toontrack), Fredrik Thordendal (Meshuggah) and Daniel Bergstrand (Dugout Studio). With all thinkable dimensions, depths, widths, brands and materials of instruments, this collection provides a uniquely broad palette of sound.
Room Ambience: Tight to Mid-Sized
Learn more about The Metal Foundry SDX.
This SDX was recorded at the renowned Sing Sing Recording Studios in Melbourne, Australia, by engineer/producer Forrester Savell and drummer Steve Judd (Karnivool). With drums scoured from all four corners of Australia, all captured with top tier microphones and rare outboard, this SDX gives you the best of vintage and modern recorded in a perfectly crafted room.
Room Ambience: Tight to Ambient
Learn more about The Progressive Foundry SDX.
This SDX was recorded by engineer/producer Bob Rock at The Warehouse in Vancouver, BC. In addition to the seven individual kits, a large selection of extra snares, kicks and cymbals are provided, making The Rock Foundry SDX an incredibly versatile source of raw sound material – all captured in the large, reverberant hall of The Warehouse.
Room Ambience: Mid-Sized to Ambient
Learn more about The Rock Foundry.
System Requirements
4 GB RAM (8 GB RAM or more recommended)
A working Superior Drummer 3.0.3  (or above) installation.
Please Note: This SDX requires Toontrack Superior Drummer 3.0.3 or above to work.
Any references to any brands on this site/page, including reference to brands and instruments, are provided for description purposes only. For example references to instrument brands are provided to describe the sound of the instrument and/or the instrument used in the sample. Plugin Boutique do not have (nor do they claim) any association with or endorsement by these brands. Any goodwill attached to those brands rest with the brand owner. Plugin Boutique or its Suppliers do not accept any liability in relation to the content of the product or the accuracy of the description. "RHODES" is a registered trademark of Joseph A Brandstetter.
Product Reviews
Superior Drummer expansion pack of skull-crushing drums. A decade after the release of their groundbreaking Drumkit From Hell sample library,...

When I compared Toontrack's Superior Drummer 2 with FXpansion's BDF2, my one quibble was its relatively small number of instruments....