Note: This is a Creative Suite Crossgrade from Creative Bundle. 
Find Your Sound!
The iZotope Creative Suite features seven innovative and inspiring software tools to invigorate your music productions and help them stand out: VocalSynth 2, Iris 2, Trash 2 Expanded, BreakTweaker Expanded, Stutter Edit, DDLY, and Mobius Filter. This unique collection of creative products is designed to inspire, elevate, and aid exploration in your music. Make beats, design synths, add texture, and find your sound with the iZotope Creative Suite.
Creative Suite Upgrade from Creative Bundle
The iZotope Creative Suite includes
Vocals. Evolved.
VocalSynth 2 is an immersive vocal experience that adapts and adapts and evolves with your unique style and opens up a world of vocal possibilities. Color and shape vocals with five blendable eccentric-must-haves and stompbox-style studio effects. A one-stop for past, present, and future vocal sounds, VocalSynth 2 features a Vocoder, Compuvox, Polyvox, Talkbox, and Biovox: a brand new effect based on the sonic qualities of the human vocal tract.
Learn more about VocalSynth 2.
The World is Your Instrument.
Create and discover musical sounds that have never been heard before. An inspiring sample-based synthesizer, Iris 2 is immediately playable—combining the power of a sampler, the flexibility of a modular synth, and the fun of spectral filtering. Get started fast by selecting from hundreds of expertly crafted Bass, Keys, Leads, Pads, and Rhythmic patches. Explore a new world of musical possibilities with Iris 2. 
Includes 11GB of stock content and over 250 patches. Patch categories include Bass, Keys, Leads, Pads, and Rhythmic. Audio sample categories include Abstract, Environments, Instruments, Objects, Synthesizers, Toys, and Voice.
Learn more about Iris 2.
Distort. Mangle. Transform.
Meet the most comprehensive distortion engine ever designed. Combining the power of multi-band, dual-stage distortions with advanced post-filtering, Trash 2 offers immediate sonic transformation! Give your low end some thump, get a warm crunch on the midrange, and let your high end soar. Trash any track: not just guitars and basses, but drums, synths, pads, vocals, brass, woodwinds, and more.
Includes two additional expansion packs: Edge Expansion and Classic textures.
Learn more about Trash 2 Expanded.
Future Beat Machine
BreakTweaker turns everything you know about rhythm on its head. Designed by BT and developed by iZotope, BreakTweaker is not just a drum machine: it's a drum sculpting and beat sequencing environment that blurs the line between rhythm and melody. Give your beats an ever-evolving depth that gets better the longer they play. Use rhythmic slicing to drive everything from pitched melodic lines to sweeping rhythmic overtures. Explore a new era of rhythmic possibilities with this forward-thinking and forward-sounding instrument.
Includes 1.5GB of professionally designed sample content as well as 4 additional expansion packs: Cinematic Textures, Kicks & Snares by Beatport Sounds, Modern Grooves by Black Octopus, and Vintage Machines.
Learn more about BreakTweaker Expanded.
Play effects like an instrument.
Stutter Edit is an innovative tool for both studio and stage, designed by BT and developed by iZotope. Tear up your tracks in real-time, building thrilling fills, complex effects, shimmering sweeps, and staggering stutters that will leave your listeners screaming for more. They'll think you spent hours slaving over the slices…but all it took was a press of a key.
Learn more about Stutter Edit.
Don't delay, delay today!
DDLY is the most fun you'll ever have using delay. Using a unique Threshold control, DDLY lets you choose how responsive the delay is to your audio signal, allowing everything from subtle sparkling repetitions to crushing tonal collages. With two delay lines to work with, each with separate parameters and two stylish delay algorithms to choose from, there's no end of fun to be had.
Learn more about DDLY.
Perpetual Motion Machine
Add movement and emotion to your music with Mobius Filter's infinitely ascending or descending filter sweeps. Find the sweet spot for your track quickly and fluidly, to push to extreme heights or add subtle hints of motion. Create fresh filter effects for any genre—massive filter swells, psychedelic alternatives to flange effects, or fresh inspiration for adventurous soundscapes.
Learn more about Mobius Filter.
System Requirements
Operating Systems
Mac: OS X 10.8.5 (Mountain Lion) - macOS 10.13.3 (High Sierra)
Windows: 7 - 10
Plug-in Formats
Audio Unit, AAX (64-bit), AAX-AS (64-bit AudioSuite), RTAS (32-bit), DPM (32-bit AudioSuite), VST 2, VST 3 
Plug-in Host Compatibility
BreakTweaker works as a virtual instrument in popular hosts like Pro Tools, Cubase, Nuendo, SONAR, ACID, Ableton Live, and many more.
Please note: The Discover feature requires an internet connection.
Installing the Full Iris 2 Sound Library:
The Trial version includes only 45 patches and a small sampling of the epic library of great-sounding content. The remaining patches and 11 GB of samples are available to you after you purchase Iris 2.
To access the Full Iris 2 Sound Library after Purchase:
First, use your unique serial number to authorize your installation of Iris 2.
Then log in to your iZotope account, where you'll now have access to the Iris 2 Sound Library downloads.
Download the installers from your account and install them on your computer.
Any references to any brands on this site/page, including reference to brands and instruments, are provided for description purposes only. For example references to instrument brands are provided to describe the sound of the instrument and/or the instrument used in the sample. Plugin Boutique do not have (nor do they claim) any association with or endorsement by these brands. Any goodwill attached to those brands rest with the brand owner. Plugin Boutique or its Suppliers do not accept any liability in relation to the content of the product or the accuracy of the description. "RHODES" is a registered trademark of Joseph A Brandstetter.
Awards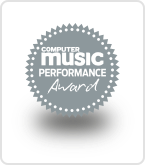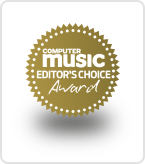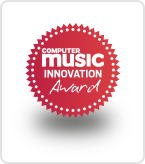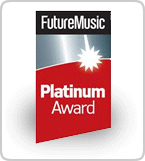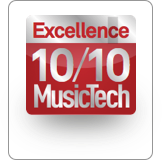 You may also like