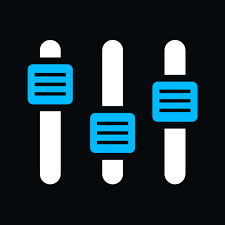 "This instrument definitely deserves a place in your arsenal."
Pro Audio Files. Articles and videos on mixing, recording and producing music.

"Thorn is one to be reckoned with and stands up on its own merits with a unique sound."
Sound Bytes. A free online magazine devoted to the subject of computer sound and music production. Find software and hardware reviews, interviews and music tutorials.
Note: Also available within Thorn + Expansions Bundle.
Thorn is a software synthesizer that was designed to be easy to use and deliver awesome sound. In Thorn, being simple means to be straightforward and provide advanced sonic control at the same time. Intuitive workflow, high-quality processing modules, light on the CPU, Thorn is ready to be put at the heart of your mix, in any genre of modern electronic music production.
Thorn offers 3 oscillators that utilize spectral synthesis method. This gives you control over all harmonics involved in the generation process of your sound. The oscillator provides sets of spectral and real-time effects to shape harmonics further. Of course FM, RM, PWM, Hard Sync implemented too.
Sound sources organized as spectrum tables of 16 frames with the ability to edit and morph harmonics. The spectral synthesis gives the ability to "post-process" all the generated harmonics with a special filter to colourize the output.
Two multi-mode, analog modelled filters with sensitive saturation stages available to charge your sounds and make it shine through the mix. There are 9 high-quality effects, 3x ADSR envelopes, 3x LFOs, 2x multistage envelopes at your service in Thorn. 16-step flexible arpeggiator with MIDI output to generate rhythmic sequences available as well.
Additionally, Thorn provides a grid-based Glitch sequencer for maximum fun. Chop your sounds with the sequencer to get modern glitchy, stuttering effects.
System Requirements
Thorn doesn't require a powerful processor to run, though it is recommended to use modern processors with at least two cores. Please make sure you have the following system specifications:
A modern processor with SSE3 support
Windows Vista or higher
OSX 10.9.X or higher
VST 2.4 or VST 3 or AU or AAX compatible host software
Any references to any brands on this site/page, including reference to brands and instruments, are provided for description purposes only. For example references to instrument brands are provided to describe the sound of the instrument and/or the instrument used in the sample. Plugin Boutique do not have (nor do they claim) any association with or endorsement by these brands. Any goodwill attached to those brands rest with the brand owner. Plugin Boutique or its Suppliers do not accept any liability in relation to the content of the product or the accuracy of the description. "RHODES" is a registered trademark of Joseph A Brandstetter.
Awards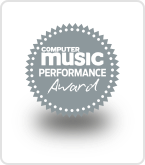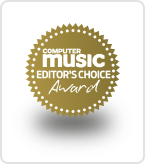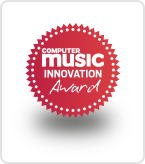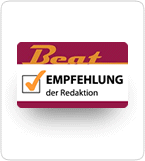 You may also like