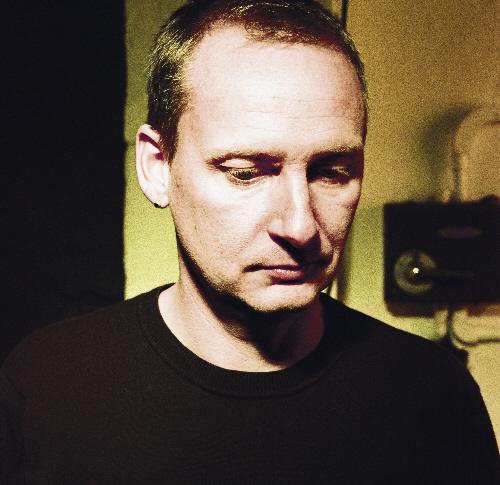 "Analog Lab is a must."
Paul Hartnoll. One half of the English electronic dance duo Orbital.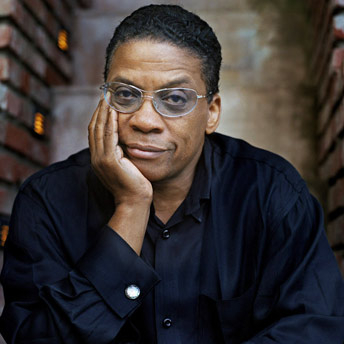 "Analog Lab is a beautiful mixture of the current Arturia products all rolled into one package"
Herbie Hancock. Herbie Hancock is a true icon of modern music. Throughout his explorations, he has transcended limitations and genres while maintaining his unmistakable voice. With an illustrious career spanning five decades and 14 Grammy® Awards.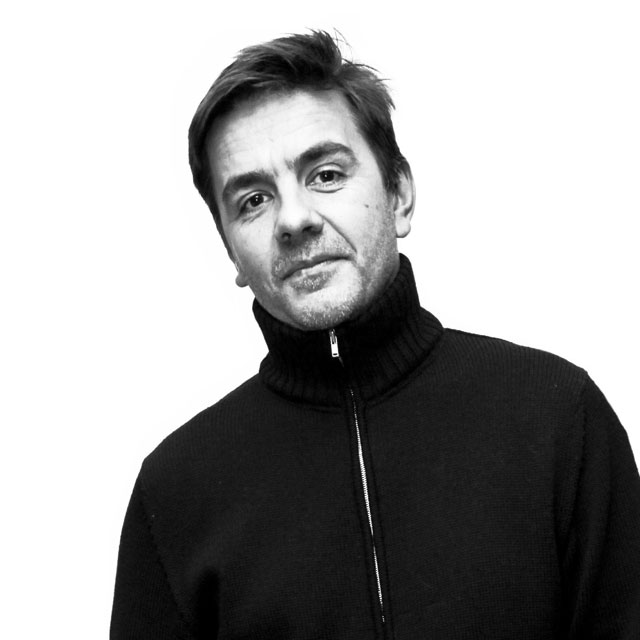 "If like me you are always looking for new sounds, Analog Factory is the instrument to always use as it is most definitely very inspirational."
Laurent Garnier. - Laurent Garnier (born February 1, 1966) is a French techno music producer and DJ.
Ultimate Keyboard Sound Collection
Analog Lab 3 gives you instant access to over 6000 of the best designer sounds from the 21 authentic legendary keyboards in our critically acclaimed V Collection.
Have your mind blown by the power of sound
Analog Lab 3 gives you streamlined access to 6000+ of the hottest presets from our award-winning V Collection. Featuring sounds from all 21 faithfully modeled vintage keyboards, combining awe-inspiring sound with exceptional ease of use and awesome features. In addition to studying the feedback from the music community, our developers worked hand-in-hand with professional ergonomists to optimize each aspect of this music production & performance dream instrument. It resulted in an intuitive interface, a beautifully organized category based browsing experience, and natural mapping of the sonic parameters, creating a self-contained sonic encyclopedia of legendary sounds.
Discover inspiration at every step on your musical journey.
Keeping it real
You're all about the sound. So is Analog Lab.
Why settle for samples of classic instruments when you can have faithful reproductions of them? In Analog Lab, you're surfing the best sounds from Arturia's award-winning V Collection of 21 classic synths, organs and pianos—all of which are authentic physical models of the originals. There's simply nothing more true to the organic sound quality of yesteryear available anywhere.
Bring the authentic warmth of analog to your music with Analog Lab.
All of your favorite go-to sounds at your fingertips
Analog Lab gives you the best of 21 instruments that made music history, all in one convenient place.
Analog synthesizers. Digital synthesizers. Acoustic pianos. Electric pianos. Organs. Strings machines. With the best of 21 vintage instrument reproductions on tap, Analog Lab lets you transcend time and style by arming you with everything from the most iconic sounds of the past to modern sound designs that are cutting edge today. Whether you're composing, recording or performing, over 5000 sounds cover every song, genre, mood and ambience you can think of—no programming required. Use it standalone or with your favorite DAW.
Unleash the sonic power of keyboard history's greatest hits for your musical adventures.
Find and recall your favorite sounds instantly
With Analog Lab's sleek new browser, you can always find just the right sound.
Where's that sound? Find it in a flash by clicking tags to filter Analog Lab extensive sound library by Types, Characteristics, Instruments and more. Need a fat, funky bass? Just click that combination of tags to get a short list from the across the entire library—or limited to just the virtual instruments you select. Click to designate your favorites for instant recall later. Use Playlists to line up just the sounds you need for gigs or sessions, then access or step through them with MIDI program change mapped to your preferred buttons or pedal.
Whether you're writing, recording or gigging, Analog Lab's elegant browser makes it a breeze to quickly mine the depths of this vast library for the sonic gold you're looking for.
Main Features
The original hardware/software hybrid synthesizer
Updated with sounds from the V Collection 6
Over 6000 sounds from some of the best sound designers in the industry
Presets are carefully selected from our V Collection 6 (ARP 2600 V, B3 V, CS-80V, Farfisa V, Jup-8V, Matrix-12 V, Mini V, Modular V, Prophet V, Prophet VS, SEM V, Solina V, Stage V, Synclavier V, Piano V, Vox V, Wurli V, Buchla Easel V, Clavinet V, DX7 V and CMI V)
Updated browser to find your sound quickly: by Type (Bass, Pads, Leads…), by Characteristics (long, bright, dark…), etc.
Multi mode for creating your own layers, splits and adding effects
Automatic mapping of parameters for Arturia keyboards
Parameters can be mapped easily to other MIDI controllers
Standalone or plug-in operation (VST, VST3, AU, AAX)
Full preset editing available for owners of the full versions of our synthesizers (Mini V, Modular V, CS-80V, Wurlitzer V, etc.)
User interface configures automatically to match your Arturia controller
Arturia Software Center
ASC is the central software that elegantly manages all your Arturia software licenses. It activates your licenses and synchronizes them across multiple devices (you get five instances with each instrument license). ASC also notifies you of updates and downloads them. You can even easily learn about new products, download demos versions and purchase the full products. Simple.
Included in V Collection
This instrument is also part of the V Collection 5 -your complete dream line-up of the legendary synths, organs, pianos and more that made keyboard history. They're modeled with the most advanced technologies for authentic realism, and enhanced with new creative options. Whether you use it as DAW plugins in the studio or standalone at gigs, V Collection 5 puts the greatest keys of all time at your fingertips for instant inspiration.
TAE® Powered
TAE® "True Analog Emulation" is Arturia's exclusive technology that accurately reproduces the defining sonic qualities of analog synthesizers. It recreates the characteristics of analog oscillators in amazing detail, transparency and clarity, as well as the exact properties of the analog filters that give each classic instrument its unique sound. Soft clipping adds even more punch and presence. TAE® is primarily what makes our virtual instruments indistinguishable from the originals.
Preset Browser
Our redesigned preset browser lets you quickly find just the sound you're looking for.
Search by name or simply select the appropriate tags to dial in on the exact sonic character you're looking for. You can mark and recall your own favorites, enter comments, and set up playlists. There's never been a more intuitive way to manage your library of designer and personal presets.
Resizable GUI
The user interfaces for all your Arturia instruments are now resizable, making it easy to work with any High Resolution screen, UHD or Retina.
You can decide whether you want to fill the screen with awesome graphic reproductions of classic instrument goodness, scale the window down when you're working in a DAW and screen real estate is at a premium, or even zoom for detailed work.
System Requirements
Platform specifications
Windows
Windows: Win 7+ PC: 4 GB RAM; 2 GHz CPU. 
1GB free hard disk space
OpenGL 2.0 compatible GPU
Mac
Apple: 10.10+: 4 GB RAM; 2 GHz CPU. 
1GB free hard disk space
OpenGL 2.0 compatible GPU

Required configuration
Works in Standalone, VST 2.4 (32-bit and 64-bit), VST 3 (32-bit and 64-bit), AAX (32 bits with PT 10.3.8, 64 bits with PT 11), Audio Unit (32-bit and 64-bit), NKS.
Protection
The software is protected by the Arturia Software Center.
Any references to any brands on this site/page, including reference to brands and instruments, are provided for description purposes only. For example references to instrument brands are provided to describe the sound of the instrument and/or the instrument used in the sample. Plugin Boutique do not have (nor do they claim) any association with or endorsement by these brands. Any goodwill attached to those brands rest with the brand owner. Plugin Boutique or its Suppliers do not accept any liability in relation to the content of the product or the accuracy of the description. "RHODES" is a registered trademark of Joseph A Brandstetter.
Awards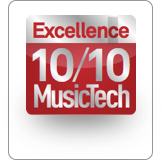 You may also like