Cyclop rules at least 4 tracks on our new album!
Modeselektor
Wildly diverse, infused with exuberance and inspired by a slap of the absurd, Modeselektor's inarguable grooves seem to emanate from every conceivable musical genre, creating a controlled chaos whose sonic expression elevates the eyebrows and heartbeats of critics and dance floors around the world.
Cyclop has landed.
A powerful monster that has grown out of all the sounds in the universe. And with it comes bass — lots of it. Synthesis in its purest form. Spectral, digital, or fat analog. Use your own samples as a wavetable, throw effect sequencer orgies, drop on filters and make wobble basses never heard before. Cyclop is here to create new sound. Wrap your bass around your drums like melted sugar around a hot chili pepper. Cyclop is monophic and it will blow your mind. Wobble bass? Dubstep? Do something completely new!
Features
New kinds of modulators like the Wobble Generator and the Sound Knob. 
FX-Sequencer, also to be controlled by the FX-Knob. 
6 Synthesis Engines: Saw Regiment, Analog Sync, FM, Transformer, Spectromat, Phase Stressor 
10 state of the art Filter types, plus vowel mode. 
Routing Module for Synth / Filter patching, including Overdrive. 
Sub Oscillator, Bass Processor, one-view modulation-flow. 
Recommended by BoysNoize, Skrillex, Peaches, Modeselektor, SiriusMo, Mouse on Mars, Biohazard. 
Over 800 presets included, most of them from various artists. 
Cyclop comes as standalone application and VST/AU/RTAS/AAX plugin.
System Requirements
PC: WinXP/Vista/7 32/64bit, 2GHz, 1024MB RAM
Mac: OSX 10.4+, 32/64bit, 2GHz, 1024MB RAM
VIP Testimonials
Modeselektor
''Cyclop rules at least 4 tracks on our new album!''
Awards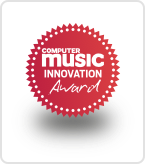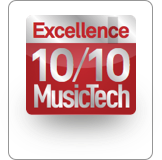 Product Reviews
In an uncertain world, it's always good to have a few constants, and few things are more constant than Sugar Bytes' plug-ins, which always seem to...

There's no greater mistake anyone working in the music technology business can make than thinking that he or she has seen it all. While it's...

We love bass, so we decided to take a look at the latest low end monster synth on the market in our Sugar Bytes Cyclop Review. Cyclop has huge...
Also available in this bundle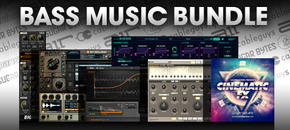 You may also like