Ultimate Logic Pro X Super Pack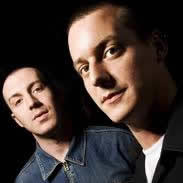 "A really nice pack. Plenty of variation in the samples and can be used across a variety of genres. Loads of room for experimentation too."
Part Time Heroes. 2006 saw the duo release their debut recording, the 'Realise' EP, earning them global critical acclaim, and radio rotation from Zane Lowe, Mr Scruff, Ras Kwame, and Benji B, to name a few.
Niche Audio's Logic Superpack is the ultimate new bundle featuring eight stunning packs for Logic Pro users. This incredible collection gives Logic users the chance to experience Niche Audio's quality and dedication to detail at a price that's too good to miss.
The Ultimate Logic Superpack consists of Bass House & Garage, Future House, Naked Techno, Sublime Techno, Dub & Reggae, Planet 808, Planet 909 and Vital Vocals (Click the hyperlinks for further info on each sample/ex pack).
The range has been hand picked to give the producer a wide choice of expertly crafted production kits to inspire instant creativity. Along with the production ready kits are the highly acclaimed 808 and 909 packs and for the icing on the cake a vocal one shot pack. Niche Audio designs their custom made packs in a way that you can select any project or kit, mix and match, stamping your own identity transforming the originals within minutes. Top producers know that to stand out from the crowd using sounds from other genres is often the key to their success. This is why they have included techno, house, dub, reggae and vocal elements. No matter what genre you create you will find this bundle an indispensable tool for your production armoury.
As with their Maschine and Ableton versions,they go the extra mile. They've taken advantage of the hosts built-in processors and effects to making sure you experience total flexibility. Users can switch out sounds, edit midi patterns, edit effects and change projects completely to suit their own needs. Essentially, it's only your imagination that holds you back.
Key Features:
76 Projects 
29 Logic Patches/Strips 
347 EXS Patches 
1936 24/44.1 Samples
System Requirements
Logic Pro X Version 10.2.1 or above is required
You may also like