"It sounds wicked, and genuinely one-of-a-kind, it's highly recommended."
FutureMusic Magazine. FutureMusic provides the latest news on future music technology DJ gear, producing dance music (EDM) and everything electronic.
"We'd call it a worthwhile purchase for anyone making any kind of electronic music."
Computer Music Magazine. Computer Music is a monthly magazine published by Future plc in the UK. It covers the topic of creating digital music on a computer.
Cluster is a plugin for creating complex, animated filter effects. At its core is a looping step sequencer that runs in precise sync with incoming audio and lets you set filter type, frequency and modulation envelope individually per each of its 32 steps. Thanks to such flexibility, as well as multiple filter models and finely-tunable parameters, Cluster can easily do anything from smooth, precise filter sweeps to rhythmic spectral reconstruction – regardless of what kind of sound is on the input.
Cluster displays a live audio waveform and aligns its sequencer graphics with it – exactly in the same way it's done by the sound engine, for true "what you see is what you get" operation. Every element in its user interface is color-coded and features subtle animations, bringing unusual ease of use and interactivity. Plus, all this goodness is rendered right on your Mac's graphics adapter meaning fast response and no extra load on the main processor, regardless of how new or old your system is.
Sound Engine
Sequencer with up to 32 steps, variable duration, division and swing ratio
Filter matrix with low-pass, high-pass, band-pass and band-reject types
Thee filter modes: -12 dB/octave state-variable filter, -12 and -24 dB/octave biquad filters
Envelope matrix offering 10 envelope shapes, adjustable time and lag
Eight parameter snapshots in each preset, available for realtime switching and automation
Host transport synchronization with support for tempo and time signature changes
Graphic Interface
Live input audio waveform and fluid sequencer graphics visually matched to it
Support for multi-touch gestures and force touch on compatible trackpad devices
Fully hardware-accelerated rendering with support for Retina screen resolution
System Requirements
Works with any application that supports Audio Unit effect plugins
Supports OS X 10.6 or later running on 32 or 64 bit Intel Macs
Compatibility 
Cluster works with Logic, GarageBand, Live, MainStage, ReNoise, Reaper, Studio One, Digital Performer, Tracktion and other software that supports Audio Unit effect plugins. It comes in 32/64 bit format for Intel Macs running OS X 10.6 or later, and supports Retina screen resolution.
Note: 
This software is Mac compatible only (Audio Units) 
An Audio Units (AU) compatible DAW is also required to run this software
Awards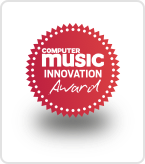 Also available in these bundles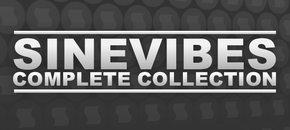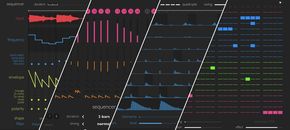 You may also like