Bloom is crazy unique. imagine a delay where you can modulate everything. From Spatializers to esoteric "wet" effects, this is my goto of late for all manner of expensive sounding weirdness. Love it!
BT. is an American music producer, composer, technologist, audio technician, multi-instrumentalist, singer, and songwriter.
Bloom: creative delay and diffusion effect 
FXpansion is proud to present Bloom, a creative delay effect with additional diffusion network and effects with flexible routing. Its advanced TransMod modulation lets you automate parameters to create an amazing array of creative effects. 
At Bloom's core is a stereo delay line switchable between analogue BBD, tape and digital models, with a lush diffusion reverb algorithm providing stunning spaciousness and dimension. The diffusor is switchable between 3 possible positions in the signal path, as is the additional effect section containing filtering, chorus, frequency shifting, overdrive, saturation, EQ and envelope-shaping, which makes an extremely wide variety of creative effects possible. Other highlights include reverse and ping-pong modes, a freeze function and adjustable smoothing for delay time changes. 
Bloom's TransMod modulation system lets you modulate almost all its parameters with a variety of sources - built-in step-sequencers, LFOs, envelope follower and more. Additional MIDI-derived sources let you change the delay time per note or vary the feedback amount with note velocity. You can even modulate modulators with each other to create fascinating new shapes of movement. The plugin also includes an internal MIDI learn system for tweaking parameters live, turning Bloom into a versatile performance effect. 
Features
Creative delay and diffusion effect plugin
Digital, Analogue BBD and Tape emulations
Syncable, reverse, ping-pong and freeze delay modes
Diffusion reverb, additional effects, EQ, drive and saturation
Flexible routing for processing blocks
2x oversampling with 4x Hi Def mode for extremely high quality
TransMod modulation with step-sequencers, LFOs and more#
Comprehensive MIDI control
32-bit and 64-bit support
VST, AU and RTAS plugin formats on Windows 7 or higher / Mac OSX 10.6.2 or higher
System Requirements
Windows 7 (Windows)
OSX 10.6.2 and above (Mac)
VST, AU or RTAS host/DAW
Intel Core 2 Duo 2.53ghz (minimum)
2GB DDR2 RAM (minimum)
Intel i5 2310 2.9ghz and higher (recommended)
2GB DDR3 RAM (recommended)
Awards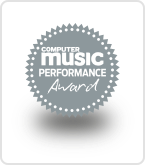 You may also like