Neutron 2 Standard Upgrade from Neutron Elements
Note: This is an Upgrade from Neutron Elements to Neutron 2 Standard.
A Smarter Way to Mix
Achieve a clear, well-balanced mix with Neutron's innovative new mixing and analysis tools. Control every aspect of your music, from the visual soundstage of your tracks to the overall balance of your mix—all with iZotope's award-winning digital signal processing. 
Neutron Family....
Achieve unprecedented focus and clarity in your mixes with Neutron. This new mixing plug-in combines the latest innovations in analysis and metering with award-winning audio processing.
Alternative Neutron 2 Upgrades:
Award-Winning Processing
Neutron 2 features some of the best audio processing we've ever created allowing you to achieve professional sounding mixes inside your digital audio workstation. It now includes six industry leading mixing processors, all zero-latency capable, including a new Gate with hysteresis, a static/dynamic Equalizer with analog-inspired soft saturation, two multiband Compressors, a multiband Exciter, and a multiband Transient Shaper, as well as an ultra low-latency True Peak Limiter—perfect for all your mixing needs.
Introducing Visual Mixer
The new Visual Mixer creates a picture of the entire soundstage, giving you control over individual tracks and enabling you to quickly and intuitively set the contour of your mix - all without leaving a single window. Control the pan, gain, and width inside of Neutron so your mix sounds exactly how you intended. 
Masking Meter
An industry first, Neutron's Masking Meter allows you to visually identify perceptual frequency collisions, which can result in guitars masking lead vocals, bass covering up drums, and other issues that can cause a "muddy" or overly crowded mix. Toggle seamlessly between any two tracks to carve out sonic space and ensure that each instrument has its own place to shine.
Improved Track Assistant
Another industry first, Neutron's updated Track Assistant lets you create a custom starting point based on your audio so you can focus on what's most important—your creative take on the mix. In version two, we've made improvements including the ability to set auto-release, ratio and attack on the Compressor, piano instrument detection based on machine learning, and more.
Improved Neutrino Mode
Different instrument tracks — like vocals, dialogue, guitar, bass, piano, and drums — are automatically detected. Neutron then applies iZotope's spectral shaping technology within Neutrino Mode to provide subtle clarity and balance to each of your tracks.
EQ, with EQ Learn
The workhorse EQ features clean yet subtly warm processing and a pristine analog-style signal path. With 12 bands of powerful static and dynamic EQ, a range of new and vintage filter types, and flexible sidechain capabilities, it's your new go-to EQ for all your mixing tasks. Version 2 also adds analog-style soft saturation for an even warmer sound.
Compressor
A parallel processing powerhouse, the Compressor offers the ultimate sonic versatility: the very best of classically 'gluey' character as well as transparent digital compression styles. Adjust to taste with features like Vintage mode, Auto Release, and flexible Analog (zero latency) and Transparent (hybrid) crossovers for the ultimate in multiband control.
Gate
The new Gate offers all the modern DSP processing you'd expect from iZotope plus analog-style touches, like Hysteresis, that offer smoother noise gating. With three bands, Crossover Learn functionality, and Hold option, you can get the ultimate control over removing bleed and creating better separation of your tracks. 
Transient Shaper
The multiband Transient Shaper offers clarity, perceptual loudness, and impact enhancement for the most responsive sonic sculpting anywhere. With three musically versatile Contour controls, your drums, guitars, vocals and sound FX have never sounded this punchy.
Exciter
The exciter allows you to easily add punch, warmth, brightness, and presence to yourtrack without muddying up the sound. With three powerful Emphasis modes, a unique, multiband blend interface featuring Tape, Tube, and two special iZotope algorithms, you can fine-tune the color of your saturation to suit the needs of your track.
Limiter
With three distinct algorithms to choose from, the Limiter offers huge sonic variety when adjusting levels: from ultra-transparent to clean (low latency) pumping to a crunchy brick wall. Each algorithm has three modes for tailoring the character and intensity of the limiting, and Neutron's detailed True Peak, RMS and Short-term metering provides the accuracy needed for both broadcast and codec standards.
Over 500 Presets
Not sure where to start? Pick from one of over 500 professionally designed presets. Choose from individual module presets or presets for genre, instrument, or style.sets or presets for genre, instrument, or style.
Key Features
Perfect for musicians and mix engineers:
Get to an optimal starting point in your mix with the improved Track Assistant
Visualize your entire soundstage, controlling individual tracks including pan, width, and gain via the new Visual Mixer
Includes 6 award-winning effects including Dynamic EQ with soft saturation, 2 Compressors, Gate, Transient Shaper, Exciter, and True Peak Limiter
Get focus and clarity across all your tracks with Neutrino's Spectral Shaping, which automatically detects vocals, guitar, bass, piano, and drums
Ships with 500+ professionally designed presets
Now with redesigned user interface for improved workflow
Get the most out of Neutron with Producertech's comprehensive online guide. 
On this course by accomplished DJ producer and music educator Joshua Casper, you'll discover the many ways to use Neutron to achieve mixing perfection!
Features
Nearly 2 hours of Mixing Tutorials
Realtime Mixing Session
Included Track Stems
10 Bonus Neutron Presets
Learn more and buy Producertech Producer's Guide to Neutron 2.
System Requirements
Mac
Operating Systems:
Mac — OS X 10.8 Mountain Lion - macOS 10.14 Mojave
Plug-in Formats:
AAX (64-bit)
AU
RTAS (32-bit)
VST, VST3
Windows
Plug-in Formats:
AAX (64-bit)
RTAS (32-bit)
VST, VST3
Supported Hosts:
Ableton Live 9 - 10
Cubase 9.5
Digital Performer 9
FL Studio 12
Logic Pro X
Nuendo 8
Pro Tools 10 - 12
Reaper 5
Reason 9.5
Studio One 3 - 4
Any references to any brands on this site/page, including reference to brands and instruments, are provided for description purposes only. For example references to instrument brands are provided to describe the sound of the instrument and/or the instrument used in the sample. Plugin Boutique do not have (nor do they claim) any association with or endorsement by these brands. Any goodwill attached to those brands rest with the brand owner. Plugin Boutique or its Suppliers do not accept any liability in relation to the content of the product or the accuracy of the description. "RHODES" is a registered trademark of Joseph A Brandstetter.
Awards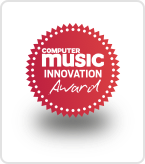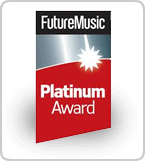 Product Reviews
With auto-mixing features and a wealth of other new tools and tricks, could iZotope's latest version of Neutron be just what the doctor...

Everything Recording Score - 4 / 5 Summary iZotope really have tried to throw the kitchen sink at solving mixing solutions. Neutron 2 does this...
You may also like