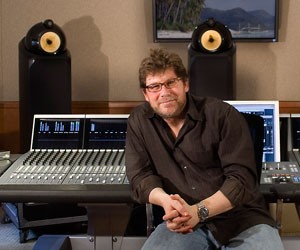 "Imaging control is one of the big bonuses of the digital signal processing world. No plug-in does it better than Ozone."
Alan Meyerson. Scoring Mixer (The Dark Knight, Gladiator)
Ozone Imager is a FREE stereo imaging plug-in for your DAW or NLE. Born from Ozone's legendary Imaging technology, Ozone Imager can narrow or widen your stereo image with simple controls, stunning visuals, and incredible sound.
Superior audio quality
Make an impact with Ozone's legendary Imaging technology. Add depth and width to mono or narrow mixes in Stereoize Mode for a fuller, wider sound.
Real-time feedback & visualization
Receive immediate, intuitive feedback as you adjust settings to taste. An integrated Vectorscope and Correlation Meter give you precise visual feedback to help guide your mixing and mastering decisions.
System Requirements
Operating Systems:
Mac: OS X 10.8.5 (Pro Tools 10 only), OS X 10.9 - macOS Sierra (10.12)
Windows: 7, 8 & 10
Plug-in Formats:
VST2, VST3, AudioUnit (Mac Only), AAX (Real-time & AudioSuite; 64-bit only), RTAS (Real-time & Audiosuite (DPM); 32-bit only)
Any references to any brands on this site/page, including reference to brands and instruments, are provided for description purposes only. For example references to instrument brands are provided to describe the sound of the instrument and/or the instrument used in the sample. Plugin Boutique do not have (nor do they claim) any association with or endorsement by these brands. Any goodwill attached to those brands rest with the brand owner. Plugin Boutique or its Suppliers do not accept any liability in relation to the content of the product or the accuracy of the description. "RHODES" is a registered trademark of Joseph A Brandstetter.