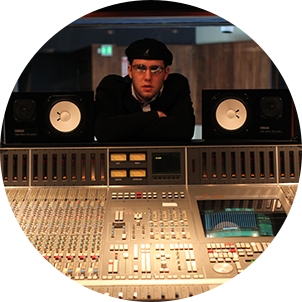 "Neutron is the one-stop shop for every possible audio processing need you might have. Neutron is the 'channel strip' of the future."
Martin Nessi. Producer | Ricky Martin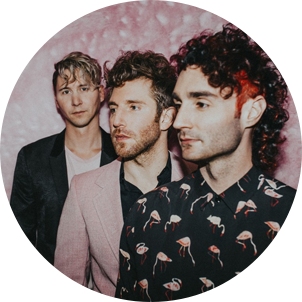 "Neutron is that rare, supportive, and reliable friend that encourages you to dive deep, explore new boundaries, and will ultimately bring out the best in you."
Michael Kamerman. Smallpools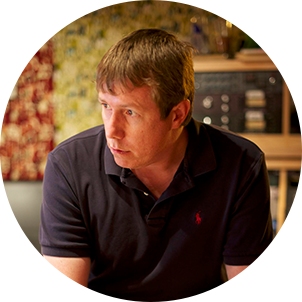 "Transient design, compression, EQ, and harmonic distortion, all wrapped up in one ridiculous sounding package. iZotope, you have done it again."
Darrell Thorp. Mix Engineer | M83, Radiohead, Beck

Everything you need to Repair, Mix, and Master
The iZotope Elements Suite combines 4 powerful, award-winning audio technologies in one package: RX Elements, Neutron Elements, Nectar Elements, and Ozone Elements—a $516 value!
The modern way to mix
From the makers of popular audio plug-ins like RX and Ozone, Neutron 3 is designed to bring your mix workflows into the 21st century. The completely new Neutron Elements includes 4 powerful tools for great mixes for less than the cost of a single plug-in. At $129, it's the easiest way to get your feet wet with all the tools Neutron has to offer and add some serious power to your plug-in collection. It's the easiest, most intelligent way to bring unrivalled quality and speed to your mix.
Learn more about Neutron Elements.
Essential audio repair at an affordable price
RX Elements is a budget-friendly noise reduction and audio repair tool for small home studios that need the basics. It includes a standalone audio editor with spectral editing as well as four essential, real-time noise reduction plug-ins to fix clipping, hums, clicks, and other unwanted background noise like amp hiss or air conditioner noise.
New to version 7, Repair Assistant uses the digital signal processing in RX Elements to analyze your audio and provide solutions to quickly correct the most common issues. Get the same tools the pros use at an unbelievable price!
Learn more about RX Elements.
Vocals, in the mix
Give your vocals professional clarity and polish with Nectar Elements. Using the new Vocal Assistant, Nectar Elements analyzes and adapts to your vocal sound, taking the guesswork out of placing your vocal in the mix and letting you make your vocals stand out in just a few clicks.
Learn more about Nectar Elements.
The future of mastering
Effortlessly get your mixes radio- and streaming-ready with Ozone Elements. With best-in-class processing from Ozone 8, this new mastering plug-in enables you to achieve a full, rich, and loud final master with new assistive audio technologies like Master Assistant and the legendary Ozone Maximizer.
Get professionally designed presets for genres, instruments, aesthetic preferences and more. Paired with easy-to-tweak controls, Ozone Elements presets will get you where you need to be, and fast.
Learn more about Ozone Elements.
System Requirements
Operating Systems
Mac: OS X 10.11.6 (El Capitan) - macOS 10.14.4 (Mojave)
Windows: Windows 7 (64-bit) (Latest Service Packs) - Windows 10 (64-bit)
Plug-in Formats
AU, AAX, VST2, VST3. All formats are 64-bit only.
Supported Hosts:
Ableton Live 9—10, Cubase 9.5, Digital Performer 9, FL Studio 12, Logic Pro X, Nuendo 8, Pro Tools 10—12, Reaper 5, Reason 10, Studio One 3—4
Any references to any brands on this site/page, including reference to brands and instruments, are provided for description purposes only. For example references to instrument brands are provided to describe the sound of the instrument and/or the instrument used in the sample. Plugin Boutique do not have (nor do they claim) any association with or endorsement by these brands. Any goodwill attached to those brands rest with the brand owner. Plugin Boutique or its Suppliers do not accept any liability in relation to the content of the product or the accuracy of the description. "RHODES" is a registered trademark of Joseph A Brandstetter.
You may also like