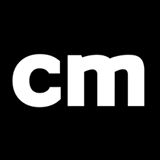 "Frostbite was designed with ambient and cinematic music in mind, but it's actually far more versatile than that. Affordable, fun, and offering a distinctive and atmospheric sound, you won't regret chilling out with Frostbite".
Computer Music Magazine. The world's best selling magazine dedicated to making great music with your Mac or PC.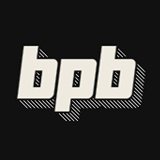 "Frostbite can be used in a variety of ways, and if you take the time to really get to know it. You'll open up a whole new world of possibilities you might not have explored otherwise".
Bedroom Producers Blog. A daily updated resource of software and free audio samples & loops for music producers.
Ring Mod, Feedback, Freeze
Frostbite is a multi-effect plugin featuring Ring Modulator, Feedback, and Freeze modules. It's aimed at ambience and cinematic music, but can also be used for extreme sonic experiments.
The Signal Flow is flexible with 6 different combinations.
The Ring Modulator multiplies your input signal with a Sine wave (with frequency up to 4kHz). You can also reduce the high-end with the Low Pass filter.
The Feedback module features a delay function (up to 200 samples) which can be modulated by an LFO.
The Freeze module features a Freeze effect that can hold the input up to 25 seconds. The Fade Out and High Pass controls can additionally shape the behaviour of the freezed sound.
Features
Ring Modulator
Feedback
Freeze
Preset system with randomizer
Formats: VST, AU, and AAX (32/64bit)
Platforms: OSX, Windows
System Requirements
Mac:
OSX 10.6.8 or later
Core Duo 2GHz
2 GB RAM / 500 MB HD
Screen resolution: 1024×768
VST2, AU, and AAX 32-bit or 64-bit host
Windows:
Windows XP SP2 or later
Intel Core 2 Duo 2GHz / AMD Athlon 64 or equivalent
2 GB RAM / 500 MB HD
Screen resolution: 1024×768
VST2 and AAX 32-bit or 64-bit host
Any references to any brands on this site/page, including reference to brands and instruments, are provided for description purposes only. For example references to instrument brands are provided to describe the sound of the instrument and/or the instrument used in the sample. Plugin Boutique do not have (nor do they claim) any association with or endorsement by these brands. Any goodwill attached to those brands rest with the brand owner. Plugin Boutique or its Suppliers do not accept any liability in relation to the content of the product or the accuracy of the description. "RHODES" is a registered trademark of Joseph A Brandstetter.
Awards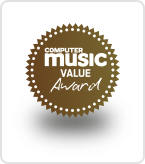 Product Reviews
Winter Time is the season where you can find normally snow but can you also add some snow and winter feelings to your music? AudioThing Frostbite...

Frostbite is a multi-effect plugin featuring ring modulator, feedback (delay) and freeze modules. What's great about Frostbite is the range...
Also available in these bundles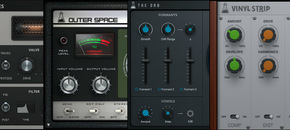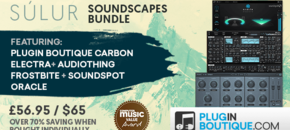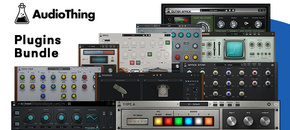 You may also like