Essential Scoring Toolkit
We have compiled an exclusive bundle of Instruments, Effects and Samples, designed for the versatile film composer. Whether you're a budding beginner or an experienced professional, these tools will help you develop a skillset to tackle any composing situation. Exclusive to Plugin Boutique, this bundle will save you a total of 55% off. 
Up first we have the Personal Orchestra 5 from Garritan. Perfect for all of your orchestral needs, this Virtual Instrument gives you a complete orchestra of over 500 instruments - strings, brass, woodwinds, percussion, keyboards and more - all at your fingertips. The multi-award winning Personal Orchestra 5 is the gateway to breathtaking orchestral music within your compositions.
For exploring and creating new, exciting sounds to make your compositions unique, we have included Sektor. Sektor is a polyphonic wavetable synth plugin with a highly intuitive user interface and a lot of customization features. Produce massive high-quality sounds using a low amount of system resources!
Get outstanding drums, professionally-played rhythms, and phenomenal sound-shaping and mixing features that make your productions sound alive. XLN Audio's Addictive Drums is arguably the greatest Virtual Drum Kit plugin and stand-alone instrument available. The Custom version is featured offering the user to create their bespoke drum sample library. 
To give your composition the precise and professional edge 2 x Loopmasters Sample Packs complete the collection. Cinematic FX Volumes 1 & 2 from Loopmasters offer over 1GB of expertly produced hits, slams, FX, sweeps, swells, drones and more.
The Film Composer Bundle is exclusive to Plugin Boutique and only available for a limited time. 
Imagine Having a Symphony Orchestra at your Fingertips
Garritan Personal Orchestra gives you a complete orchestra – strings, brass, woodwinds, percussion, keyboards and more. Version 5 is a major new update, now with more than 500 instruments to choose from. Also included are a wide variety of instrument-specific articulations and techniques, performance spaces and reverbs, and instrument body resonances, all engineered to provide incredible realism and authenticity to your music.
Features and Benefits
You can produce breathtaking orchestral music
Garritan Personal Orchestra democratized the creation of orchestral music by making a comprehensive collection of virtual orchestral instruments both accessible and affordable. GPO 5 continues in this tradition by vastly expanding the number of included instruments and offering new techniques, performance spaces and reverbs, and instrument body resonances. The result empowers you to produce truly inspiring symphonic sounds with a much higher level of realism.
Create ensembles of varying sizes with individual instruments
Enjoy the highest quality collection of orchestral instruments ever sampled. All of the major instruments of the orchestra are included: strings, brass, woodwinds, percussion, and keyboards.
Build your orchestra one instrument at a time, exactly as you wish. Create solos, duos, trios, quartets, chamber groups, ensembles, sections or a full symphony orchestra. Play divisi and separate lines for each instrument; be free from fixed-size section samples.
Experience each instrument's own individual character and nuance; they are individually expressive and can interact with each other just like genuine players. Select from a collection of pre-configured instrumental combinations for your convenience. Choose from over 500 Instrument Patches.
Learn more about Personal Orchestra 5.
Deeply Customizable
Sektor was made to be deeply customizable, offering many features to make it your own. Change the colours, backgrounds, skins and more. Create custom-made arps and sequences with the built-in sequencer, create your own skins, add your own samples, create your very own presets, expansion packs and much more. Offer your content to others or share it with your friends.
Ease of use
Sektor comes with a highly intuitive and unique interface design, making it very easy to use and understandable. Even if you are not very experienced in synthesis you can achieve great results and fast. Modern drag and drop features make the modulation matrix almost unnecessary. Sektor also gives permanent visual feedback, helping you to understand what is happening with each preset. Not sure what a control does? Hover over each control for a tooltip explaining the feature.
Craft your own sound
The Factory Library comes with over 750 unique presets which will suit a broad range of genres such as EDM, Hip-hop, Trap, RnB, Dubstep, Drum N Bass and much more. With over 200 factory wavetables, 100 multi-sampled instruments, over 250 single samples and dozens of Sequencer presets you will have plenty of content to craft your own unique sound.
Edit Wavetables and Waveforms with the built-in Wavetable Editor or create your own Wavetables from scratch.
Features
Wavetable Synth plugin
Over 750 Unique Factory Presets
Over 200 Unique Wavetables
Built-in sampler engine with hundreds of samples. Also plays back Heat Up 2 Instruments.
Digital download after purchase incl. 3 Machine-based Serial Keys
Lifetime free updates. Pay once and get all future updates for free.
Learn more about Sektor. 
Addictive Drums 2: Custom - Addictive Drums 2 with your choice of content
AD2. Customized Just for You
If you're a drum geek at heart and enjoy exploring to the nitty-gritty details of every sound and rhythm, Addictive Drums 2: Custom is for you! You get the powerful Addictive Drums 2 engine and the ability to look through our extensive vault and handpick the sounds and rhythms that most appeal to you. 
Select any 3 ADpaks, any 3 MIDIpaks and any 3 Kitpiece Paks to build a drum library that is just right for you! There is no need to choose all your content at once. Pick what you like now and come back for the rest when you're ready.
Addictive Drums 2 brings the world's finest drums straight into your music. You get outstanding drums, professionally-played rhythms, and phenomenal sound-shaping and mixing features that make your productions sound alive. All this with a fast, musician-centric interface that gets amazing results without getting in your way.
Get Extraordinary Drums in Your Music
Drums are critically important to modern music. If the sounds and rhythms aren't excellent, your track will never reach its full potential. Serious producers know this, and that's why so many of them turn to Addictive Drums.
Learn more about Addictive Drums 2: Custom.
Produced exclusively  for Loopmasters, this jaw-dropping sonic palette has everything you need to take your soundtracks to the next level, nuke the drop with jet explosions, cinematic bombs and synthetic impacts, set the scene with mysterious textures and drones, accentuate transitions with whooshes, heavy metal doppler FX and crank sweeps and then add some extra ear candy with flanged hits, drum slams, data flares, short circuit FX and vocal swells.
Expect to find Over 400Mb of sounds including Complex Hits, Fly-past Engine Noises, Sweeping Whooshes, Heavy Weight Explosions, Metallic Rattles, Grinding Crunches, Orchestral Drones, Dark Ambiences and Sci-Fi FX.
Learn more about Cinematic FX Vol. 1.
Producer Steven Tunnicliffe raises the bar for the return of Cinematic FX with more incredible sound design tools for producers worldwide looking to add big budget sound effects to their sonic arsenal. Volume 2 comes loaded with almost 1Hour 30 Minutes of pristine 24Bit audio, exploring the many sounds that have you clinging to the edge of your seat as featured in all major Hollywood films.
Expect to find Over 600Mb of sounds including Ambient Drones, Cinematic Slams, Ripping Noise Jets, Orchestral Drones, Dark Ambiences and Creepy Sci-Fi FX.
Learn more about Cinematic FX Vol. 1.
System Requirements
Garritan Personal Orchestra 
Windows: Microsoft Windows 7 or later. Audio interface compatible with ASIO™ or DirectSound.
Mac: Mac OS X 10.8 or later
System
Multi-core processor recommended.
4GB RAM minimum.
At least 16GB of free hard drive space.
Dedicated hard drive with a speed of at least 7200 RPM recommended; SSD is preferred.
Internet connection required for download version, updates, and online registration.
USB port required for boxed product installation.
Optional
A MIDI interface may be required if you are using a MIDI keyboard. Many keyboards now use USB.
The ability to assign controllers within your keyboard, music program, or sequencer is recommended.
High-quality speakers and amplifier, or high-quality headphones.
The Garritan Personal Orchestra 5 sound library is AAX, VST, and AU compatible, and is proudly powered by the ARIA Player. There's no need to purchase a separate sampler. 
Initial Audio Sektor 
64 Bit and 32 Bit
Windows and Mac compatible
VST Plugin
AU
Stand Alone App
Supports the new MPE Midi Standard (Multidimensional Polyphonic Expression)
XLN Audio Addictive Drums 2 Custom
Mac:
OS X 10.7, 10.8, 10.9, 10.10
2 GB RAM (4 GB recommended) 
Internet connection (during installation)
Windows:
Windows 7, 8 (32 & 64 bit)
2 GB RAM (4 GB recommended) 
Internet connection (during installation)
Formats:
VST, AU, AAX (32 & 64 bit) 
Standalone Application
Supported Hosts:
Logic Pro 8, 9, X
Pro Tools 10, 11, 12
Cubase 6, 7, Pro 8
Sonar X2 or later
Live 8, 9
Reaper
Any references to any brands on this site/page, including reference to brands and instruments, are provided for description purposes only. For example references to instrument brands are provided to describe the sound of the instrument and/or the instrument used in the sample. Plugin Boutique do not have (nor do they claim) any association with or endorsement by these brands. Any goodwill attached to those brands rest with the brand owner. Plugin Boutique or its Suppliers do not accept any liability in relation to the content of the product or the accuracy of the description. "RHODES" is a registered trademark of Joseph A Brandstetter.
Awards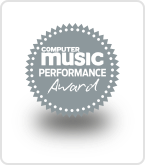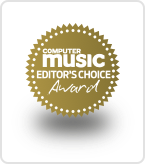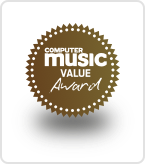 Product Reviews
Several years ago, I was invited to join a beta test team of a new company, XLN Audio, to test their new virtual instrument named Addictive...

Sektor at first glance is a two oscillator wavetable synth with all of the standard features you would expect Like filters, effects envelopes and...