What Is Volt?
Volt Precision Fader is a high quality software plugin for fine control of gain. Volt was designed to produce smoother fades and more precise gain staging than is possible with conventional DAW faders.
Volt's massively enhanced precision and ergonomic user interface are intended to help recording musicians and engineers achieve unprecedented analogue-like results within the DAW environment. Artifacts which are common to DAW faders such as "zipper-noise", audible stepping, and signal data truncation are minimized or eliminated. Volt is suitable for a wide range of audio production applications from tracking to mastering to live sound.
Why Use Volt?
The Idea
We originally built volt to help us with mastering; specifically to perform the same role as a conventional fader would, but with greater accuracy (fewer mathematical errors) than we could achieve using a conventional DAW console fader.
The Surprise
Some of our mastering clients asked to try Volt; we didn't think they would hear any difference because many people think that the difference between Volt and an ordinary fader should be inaudible. We were somewhat surprised when people who actually tried Volt were saying things like "wow! that is the smoothest fade i've ever heard." We were surprised because we hadn't mentioned that anyone should use Volt for making fades since the workflow when automating Volt is more complex than for an ordinary fader. So instead we only said that Volt features 64-bit precision, and that there are several ways to access it. 
Top 2 reasons to use Volt Precision Fader:
Smoother fades
Precise control over gain staging
Features
Smoother fades
Precise control over gain staging
Hair-splittingly precise gain staging beyond the capability of ordinary faders
Exceptionally smooth  fades as compared with ordinary digital faders
One button  undo/redo for quick and easy blind A-B comparisons
Adjustable transition speed button-based controls
Shuttle knob for real-time control of fade shapes
Over seven ways to control output gain
Three persistent memory banks
Pure 64-bit signal path
System Requirements
Mac:
G4 Mac Model or newer
OS X 10.4 or newer
VST or Audio Units (AU) compatible DAW host is required
Windows:
Processor Pentium4 or newer
XP or newer
VST 2.x compatible DAW host is required
Any references to any brands on this site/page, including reference to brands and instruments, are provided for description purposes only. For example references to instrument brands are provided to describe the sound of the instrument and/or the instrument used in the sample. Plugin Boutique do not have (nor do they claim) any association with or endorsement by these brands. Any goodwill attached to those brands rest with the brand owner. Plugin Boutique or its Suppliers do not accept any liability in relation to the content of the product or the accuracy of the description. "RHODES" is a registered trademark of Joseph A Brandstetter.
More by Cerberus Audio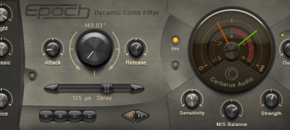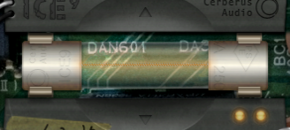 You may also like