TimeShaper + FREE HalfTime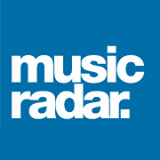 "TimeShaper 
is creative, fun and priced just right."
MusicRadar. MusicRadar is a website for musicians. It covers information pertaining to artists and music, special features, product news and reviews.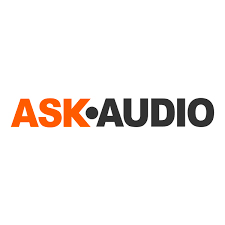 "An amazing sounding time offset tool."
Ask.Audio. Ask.Audio is the ultimate daily resource covering the latest news, reviews, tutorials and interviews for digital music makers, by digital music makers.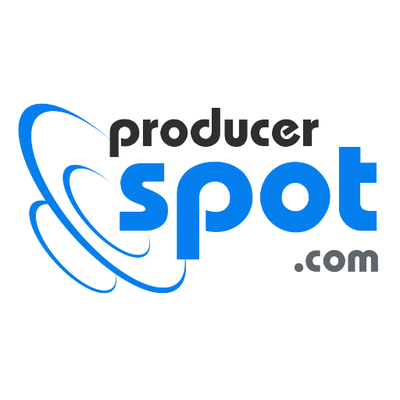 "I don't really know any other plugin capable of doing all this can do."
ProducerSpot. Music production audio news, reviews, best VST plugins, virtual instruments, royalty free loops and sample packs, recording tutorials, mixing and mastering.
Special Offer: Buy TimeShaper & Get HalfTime for FREE

Twist Time - Transform Any Sound
Shape the flow of time to create everything from essential everyday FX to unique multiband transformations.
Just like a DJ scratching vinyl, TimeShaper lets you grab hold of time, slowing down or accelerating your music. Simply draw the exact LFO shape you need – our unique curve-editing tools make it fast and easy.
Stutter and glitch a synth or vocal line to create gritty edits for your EDM track. Chop up and rearrange a DnB breakbeat on the fly. Add repeating house build-ups with just one click. Drop in instant tape-stops and DJ scratches. Or go wild and come up with something totally new – TimeShaper is a seriously insane must-try creative time-twister tool for producers of any genre!
Multiband operation massively multiplies the possibilities. Want to reverse the bass while you stutter the midrange and tape-stop the treble? Now you can!
Running inside Cableguys' exclusive new ShaperBox creative effects rack, you can use TimeShaper on its own, or stack it up with other Cableguys Shapers to create elaborate, multilayered effects for your productions.
Try it out - download the Trial Version/Demo (located by the window that displays TimeShaper's price) and test TimeShaper out in your tracks today!
FX Features
Glitch
Multiband Stutter
Repeat
Reverse
Scratch
Tape-Stop
Time
Transform
Twist

Instant Creative Half-Speed Effect
For Trap • EDM • Hip-Hop • Techno • House • And More
Enter a world of spaced-out, slowed-down sound with HalfTime, the only plugin 100% dedicated to half-speed effects, in use by Armin van Buuren, David Guetta, members of 808 Mafia, The Chemical Brothers and more.
HalfTime transforms any audio into a dark, downtempo version of itself, giving your tracks huge mood and atmosphere. Lead synths mutate into heavyweight EDM bass monsters. Plinky piano lines become haunting trap melodies. Percussion thickens, expanding to reveal new rhythmic possibilities.
Just add the plugin for an instant half-speed effect with zero set-up, or go in deep with powerful creative controls. HalfTime works on loops, virtual instruments or even live audio input, inspiring you in seconds.
The hands-on 'Power' button makes it easy to fit HalfTime into your tracks - create a rapid switch or sink in slowly with smooth fades up to 16 bars.
Three-speed 'Modes' give you classic half-speed, tight harmonies and shuffling swing rhythms, and drugged-out quad-time playback. Adjustable 'Loop' length allows multi-bar slow-downs, funky syncopations and totally new grooves.
Slow only the lows, mids or highs with the 'Band' split - generate deep bass movement, fatten midrange percussion, or flip your top-end on its head.
Features
Instant setup: Add the plugin – get an instant half-speed effect with no further setup.
Power button: Punch the large central button to activate the effect – automate in your DAW.
Fade In/Out: Introduce the effect instantly, or fade in gradually, across up to 16 bars.
3-speed Modes: 2x for the classic "half-speed" effect. 1.5x for perfect fifth harmonies and triplet rhythms. 4x speed for drugged-out quad-time playback.
Band Split: Half-speed just the bass, treble or midrange for trippy effects.
Band Solo: Hear just the slowed frequency range – use it to hone the effect, as a filter, or to blend using the Mix control.
Dry/Wet Mix: Blend the original and slowed audio.
Loop Length: Set the Loop from 1/16 up to 8 bars – keep the original timing, stretch it to half speed, or create catchy new rhythms.
Smooth: Preserve transient punch with 'Percussive' mode, and avoid clicks and pops on sustained material with 'Sustain' mode. Or push it to extremes with creative FX and Swell options.
System Requirements
Mac
Mac OS X 10.8 and later
32 and 64-bit compatible
2 GHz Intel CPU
Formats:
Windows
Windows 7, 8 or 10 
2 GHz CPU with SSE2 support 
32 and 64-bit compatible
Format:
Any references to any brands on this site/page, including reference to brands and instruments, are provided for description purposes only. For example references to instrument brands are provided to describe the sound of the instrument and/or the instrument used in the sample. Plugin Boutique do not have (nor do they claim) any association with or endorsement by these brands. Any goodwill attached to those brands rest with the brand owner. Plugin Boutique or its Suppliers do not accept any liability in relation to the content of the product or the accuracy of the description. "RHODES" is a registered trademark of Joseph A Brandstetter.
Also available in these bundles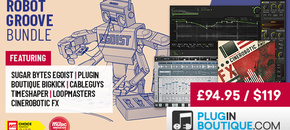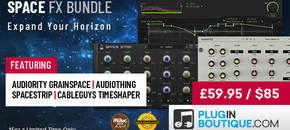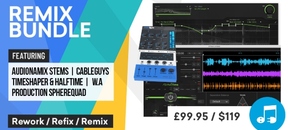 You may also like