"Once you try it, you probably won't be able to live without it!"
ProducerSpot. Online music production resource.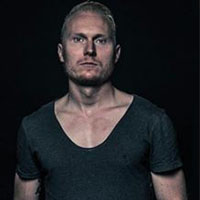 "I'm using this one to widen mono lead-vocals - it does a fantastic job."
Kris O'Neil. Black Hole Recordings, UltraViolet Music, Spinnin' Records.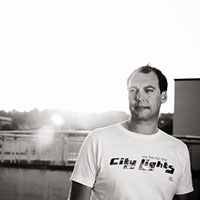 "It's ACE! Using it at least once on every new track I make now."
Timo Garcia. Exploited, Compost,Yoshitoshi, Southern Fried, Skint,
Broaden Your Horizons
Achieve the stunning stereo your mix deserves. StereoSavage provides an innovative stereo toolbox, combining tried and tested studio techniques with emulations of modern and classic tools that will bring your mix to life.
Generate stereo from mono with the: VOX, DELAY and EXPAND programs. Place sounds precisely in the stereo field with the adjustment tools: WIDTH, PAN and ROTATION. Create movement and chorus-like effects with the LFO and retain a solid low end with the adjustable BASS BYPASS. 
StereoSavage includes all of these features in a single plugin for the first time, offering the flexibility to enhance your track with dramatic effects, or add the perfect subtle finishing touches. 
Benefits
Create stereo from mono sources for richer soundscapes.
Control the placement and width of stereo sources. Separate instruments within the stereo field.
Use the rotation effect for an incredibly natural sounding pan.
Get lush wide vocals in seconds.
Quick simple controls for achieving a 'big sound'.
Add motion and excitement with modulation.
Retain great mono compatibility with the bass bypass feature.
Reduce the number of vocal takes required for rich, tight, backing vocals. 
Effects
Generate stereo from mono 
Vox - Get that classic wide vocal sound: huge leads or rich backing choirs. It's also brilliant on synths, guitars and has hundreds of other uses.
Delay - Use a simple delay on a channel to pan or widen a sound, this is great for percussive parts.  It also has a huge benefit for club mixes where you want to pan some percussion without making either channel quieter!
Expand - Add some aggressive early reflections to make sounds stereo and engaging without adding any unwanted movement. 
Stereo Adjustment
With - Make it wider, make it wider than wide … or bring it in so other sounds draw focus. 
Pre - Move the panning before widening for super-wide auto-panning.
Rotation - Super-natural panning. 
LFO 
Add modulation to key controls for movement and excitement. Use the sync to ensure all modulation happens in time with your track. Check out the audio demos to hear this in action. 
Bass Bypass
Essential for maintaining a solid low end signal by allowing the bass to be passed through the plugin unprocessed. The gain knob can be used to compensate for differences in level that may
arise as a result of the stereo processing.
Metering
Ultra precise goniometer for visual display of the stereo placement of your sound. Use the input and output peaks to help keep things balanced. 
Audio Demos
Most of the examples start with an untreated example showing the original sounds before stereo savage was applied. The only difference between the untreated sounds and the treated sounds is the addition of the StereoSavage plugin. Learn more about the processing of the sound HERE.
System Requirements
Mac
OSX 10.7 +
32, 64 bit
AU, VST, AAX 
Win
Win 7 + 
32, 64 bit
VST, AAX
Awards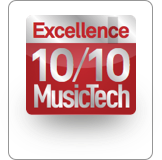 Product Reviews
It's always refreshing to review any of the plugins from Plugin Boutique, and in this case, something completely different from what most of...

StereoSavage is a new effect from Plugin Boutique that combines techniques and tools in a single plug-in. You can place the sounds in the stereo...
You may also like