The Orb is a formant filter plugin which simulates the characteristics of the human voice. Featuring a set of three band pass filters, The Orb can transform any sound into a vowel-like formant-filtered sound. With the three LFOs you can modulate the Vowel, the Emphasis/Resonance of the formants, and the Drift, which can shift up or down the frequencies of each formant. You can also create your own set of vowels by changing name and frequency for each vowel/formant.
Features
Three Band Pass Filters (ZDF design)
Vowel Sets: Male, Female, Child and Custom
3 LFOs (destinations: Vowel, Emphasis and Drift)
Lightweight on CPU
Preset system with randomizer
Formats: VST, AU, and AAX (32/64bit)
Platforms: OSX, Windows
System Requirements    
Windows XP SP2 / OSX 10.6.8
Intel Core 2 Duo 2GHz or equivalent
2 GB RAM / 500 MB HD
Screen resolution: 1024×768
VST2, AU, or AAX 32-bit or 64-bit host
Awards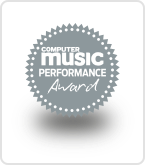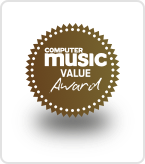 Product Reviews
AudioThing's - The Orb (VST/AU/AAX) is a formant filter plugin built to imbue any source signal with a vowel-like sound, but going beyond the...
Also available in this bundle
You may also like