"I thought it would be interesting to compare the plug-ins to the hardware they emulate... I was kind of blown away at how alike they sounded after trying several different settings on each processor."
Tape Op Magazine. Bi-monthly magazine exclusively about recording music - the Creative Music Recording Magazine.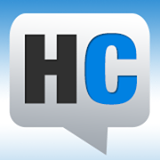 The most twisted, aggressive, nasty and yes - seductively versatile dynamics control device I've used...The Bass Cut switch is way cool for kick drum fans, as it attenuates bass frequencies going to the compression control circuit."
Craig Anderton - Harmony Central. HarmonyCentral is a leading Internet resource for musicians, supplying valuable information from news and product reviews.
Dynamics Processor with Attitude!
Introduced in 1971, the Omnipressor® rack unit was widely used on hit records throughout the last four decades. One of our first customers was a young Brian May, lead guitarist of Queen. With the Omnipressor in his rig, his sound was never the same again.
Professional quality dynamic-modifier for gating, compression, limiting and expansion. The Omnipressor is even capable of reversing a sound's envelope, making loud sounds quiet and quiet sounds loud. This plug-in is based on the original Eventide Omnipressor, introduced in 1971 and used on hit records throughout the last four decades.
Features
Dynamics processing for creating otherwordly sounds
Gating, expansion, compression, limiting, and Dynamic Reversal
Intuitive interface makes it simple to operate with the use of a Function dial
System Requirements
Platform Compatibility:
Microsoft Windows 7, 8, 10 (PC) /  Apple OS X 10.7+ (MAC)
Available Software Formats:
DAW Compatibility:
Pro Tools 10 + (AAX Native - Plug-in Format)
Cubase 7+ (VST - Plug-in Format)
Nuendo (VST - Plug-in Format)
Wavelab  (VST - Plug-in Format)
Logic 8+ (AU - Plug-in Format)
Ableton Live 7+ (AU, VST - Plug-in Format)
SONAR (VST - Plug-in Format)
Studio One (AU, VST - Plug-in Format)
Digital Performer (AU - Plug-in Format)
Reaper (VST - Plug-in Format)
GarageBand (AU - Plug-in Format)
Please note: No iLok dongle is required to run this software.
Any references to any brands on this site/page, including reference to brands and instruments, are provided for description purposes only. For example references to instrument brands are provided to describe the sound of the instrument and/or the instrument used in the sample. Plugin Boutique do not have (nor do they claim) any association with or endorsement by these brands. Any goodwill attached to those brands rest with the brand owner. Plugin Boutique or its Suppliers do not accept any liability in relation to the content of the product or the accuracy of the description. "RHODES" is a registered trademark of Joseph A Brandstetter.
You may also like