Wavesfactory Spectre Enhancer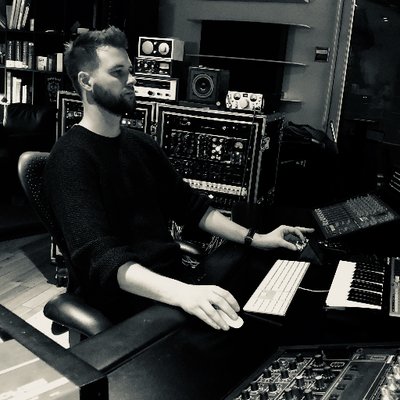 "The new Spectre from Wavesfactory is the most interesting plugin I've tried in a while."
Jonas Westling. Paul McCartney, Lady Gaga.

Colour Your Sound
Spectre is a sound-shaping tool that combines the best features of an enhancer coupled with a graphical parametric equaliser.
Spectre processes the difference between the input signal and the EQ signal, introducing harmonic content to just the part of the spectrum that you want from a variety of saturation algorithms based on classic recording hardware.
Spectre can be used on individual tracks, sub-mixes, the entire mix and is ideal for mastering.
The Ultimate Enhancer
Spectre does not work like a conventional equalizer. Spectre introduces harmonic content that was not in the original recording, bringing colour and life to the sound not possible with a conventional EQ, this ability to offer almost phantom content across the audio spectrum led us to the name Spectre.
Spectre process the incoming audio with a five parallel band EQ, it extracts the difference between this signal and the dry input and process it through one of the eight saturation algorithms included, then it mixes it back with the dry signal. The result is a signal with character, full of colour, with bigger and warmer low frequencies, shiny shimmering highs and powerful mids that any other processor just can't give you.
8 Saturation Algorithms
Spectre is more versatile than a simple enhancer as you can choose from eight different saturation algorithms to get different colours. Spectre can go from the warmth of valve to a harsh digital clipper, from creamy tape saturation to a chip bit crusher.
Tube.
Warm Tube.
Solid.
Tape.
Diode.
Class B.
Bit.
Digital.
You'll find an additional mode which can be really useful: Clean. This mode doesn't saturate the difference signal, converting Spectre into a parallel EQ where the results feel extremely natural, almost like if there were no process at all. It takes away the harshness of traditional EQ plug-ins and brings in the sweetness of parallel processors.
Elevate Your Sound
Optional 4x and 16x oversampling modes offer pristine audio quality with no aliasing even with aggressive settings.
With 3 saturation modes: subtle, medium and aggressive you have a quick way of warming up your tracks. Adjust the harmonics with the input and output volume parameters for a more precise control over your music.
Spectre can process:
Mono and Stereo signals.
Left or Right channels only.
Mid / Side channels only.
When we say it's the ultimate enhancer we really mean it.
System Requirements
Mac: 10.7 and later
Windows: Vista and later
VST/VST3/AU/AAX - 32/64 bit
DAW with sidechain functionality. 2GB of RAM recommended
Any references to any brands on this site/page, including reference to brands and instruments, are provided for description purposes only. For example references to instrument brands are provided to describe the sound of the instrument and/or the instrument used in the sample. Plugin Boutique do not have (nor do they claim) any association with or endorsement by these brands. Any goodwill attached to those brands rest with the brand owner. Plugin Boutique or its Suppliers do not accept any liability in relation to the content of the product or the accuracy of the description. "RHODES" is a registered trademark of Joseph A Brandstetter.
Product Reviews
The second plugin effect from Jesús Ginard (following the Trackspacer sidechain EQ), Spectre combines an enhancer with a parametric EQ to...

Plugin Boutique Staff Picks - Tara Wavesfactory Spectre offers a fresh new take on enhancing your sound by combining the fundamental features of a...
You may also like