SPECIAL OFFER: Purchase RP Delay and get the RP-AMOD (multi-effect) plugin FREE!
Delay insanity. reverser, 6 lines, 8 filters, 4 LFOs & more
The perfect accompaniment to RP-Verb, this latest effects plug-in from Rob Papen includes numerous new features that will transform the way you mix your music – whether it be electro dance vocals or acoustic orchestral instruments.
RP-Delay is a unique delay with a particular focus on some very special features, including brand new FX routing! To explain, the sound reverser can reverse the input, while simultaneously reversing one of the delay lines. The reverse sound can also be triggered via a midi keyboard, generating totally new sounds, and sending them into the reverser with its own filter and distortion!
RP-Delay allows users to have 6 delay lines with 8 active multi-mode filters all operating at once in each of several delay models. In addition to the basic delay models like a simple mono delay and a stereo delay, Rob Papen has included a tape-sound delay allowing users to change tape length without any clicks. The delays, filters, and reverser can all be modulated by the built-in modulators. There are 4 modulation sequencers, 4 LFOs, and 4 envelopes, complete with several trigger options!
There are many other new features and options for you to discover which aren´t mentioned here, so go ahead, take the plunge, and dig into the brand new experience of RP-Delay with the FREE demo version, available to download.
System Requirements
Serial/license system
2nd serial for 2nd computer/laptop is available after you have registering the product's original serial/license
PC:
32 & 64 bits VST and AAX for Windows XP / Vista / Windows 7/ Windows 8/ Windows 10
Mac:
32 & 64 bits AU, VST and AAX  for OSX 10.6 or higher
Please Note: This demo product will be usable in your host (music software) for 30 minutes at a time, and for 30 days time in total. After this period, noise is added to the sound. A minimal amount of presets are inside the demo version and all bank and preset loading or saving is disabled.
Any references to any brands on this site/page, including reference to brands and instruments, are provided for description purposes only. For example references to instrument brands are provided to describe the sound of the instrument and/or the instrument used in the sample. Plugin Boutique do not have (nor do they claim) any association with or endorsement by these brands. Any goodwill attached to those brands rest with the brand owner. Plugin Boutique or its Suppliers do not accept any liability in relation to the content of the product or the accuracy of the description. "RHODES" is a registered trademark of Joseph A Brandstetter.
Awards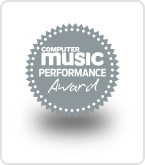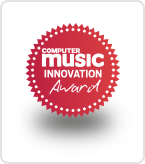 You may also like