Blue Cat's MB-7 Mixer is a unique plug-in that splits the signal into several frequency bands and lets you mix and process them as if they were separate tracks.
Each band proposes controls that can be found on a mixing console, and more: bypass, mute or solo each band separately to isolate frequencies you want to work on, adjust the gain, the "stereoness" and the position in the stereo field. When manipulating the stereo image, a master mono switch also lets you check mono compatibility.
The plug-in can also operate as a multiband VST Host: you can process each band independently with your favorite VST plug-ins! Up to four plug-ins can be loaded on each band, pre or post fader. Latency compensation, presets management, undo/redo integration, and individual plug-in bypass are included for optimal operation.
The plug-in also proposes unique linking and grouping options thanks to our multi-instances technology. You can link bands together within a single instance or between several instances of the plug-in on different tracks. This lets a simple fader control as many bands on as many tracks as you want. This is particularly useful when adjusting the placement or the balance of several competing tracks.
And as usual with Blue Cat Audio, the plug-in provides comprehensive visual feedback to let you know what's exactly going on: for each channel, monitor the spectrum, the in/out levels and the frequency response.
Thanks to its advanced MIDI and automation input capabilities, when combined with our other plug-ins, Blue Cat's MB-7 Mixer is capable of advanced side-chaining features that really unveils its potential. 
Typical applications: Multiband levels correction, multiband VST hosting, spectral enhancement, multiband stereo widening, multiband stereo placement, frequency isolation, EQ, spectrum inspection, mastering, spectrum-based side chain effects, apply audio effects to a selected frequency range, VST plug-in bridge.
Features
Main Features:
Multiband mixing console: adjust the levels, panning and "stereoness" of each band separately.
Multiband VST Host: insert third party VST plug-ins and process each band independently.
Pre and post fader VST plug-in inserts, with full latency compensation.
Up to 7 bands, with crossover filters from 6 to 96 dB/Oct for optimal separation.
Multiple instances linking: group bands within a single instance or between multiple instances of the plug-in. Modify the spectrum on multiple tracks with a single slider.
Bypass, mute, solo on every band.
Mono switch on master for mono compatibility check.
Dual Mode: independent left and right or mid and side channels control.
Complete visual feedback with real time response curves, spectrogram, and levels display for each band.
Side chaining made easy: a unique way to perform multi-band side chain compression, ducking, gating and much more.
Fully customizable modular user interface, with multiple sizes.
New Features:
Brand new, fully customizable user interface:
New look and feel.
Show only what you need.
New color or greyscale overlayed spectrogram view.
Multiple display sizes.
Customizable gain range.
Improved readability.
Animated transitions.
Multiband VST Hosting:
Apply VST effects to a selected frequency range.
Add up to 4 VST plug-ins on each band.
Pre and post fader plug-ins slots.
Integrated latency compensation engine, with real time host reporting.
Optional undo/redo integration.
VST Presets Management.
Bypass inserted plug-ins individually.
New integrated presets manager:
Load/save presets from the plug-in's user interface.
Organize presets with folders.
Customize the default preset.
Exchange presets easily.
Automation range and response curve can now be customized for each parameter (in and out).
Automation and MIDI settings (channel, MIDI learn etc.) are now accessible from the main user interface.
Improvements:
New presets to get started faster.
The windows installer now automatically detects the most appropriate VST install path.
License is now shared between plug-ins types (register only once for all formats).
Improved value display in fine edit window.
Improved parameters display on control surfaces.
Optimizations and Performance Improvements:
Improved parameters precision (now stored as 64-bit).
More compact presets format (uses less space and loads faster).
Smaller binaries on Mac (dropped PowerPC support).
Bug Fixes:
(RTAS) Fixed parameters control with EUCON control surfaces in Pro Tools.
Fixed user interface issues in Final Cut Pro X.
Fixed keyboard stealing issue in Digital Performer 7 on Mac.
Fixed copy/paste keyboard shortcut issues in the registration panel on Mac.
Note: this new version can be installed side by side with the previous version for backward compatibility reasons. Installing this new version won't break your previous projects.
No additional latency.
Blue Cat Audio Standards:
Available as: Mac-AAX, Mac-AU, Mac-RTAS, Mac-VST, Win-AAX, Win-DX, Win-RTAS, Win-VST, Win x64-AAX, Win x64-DX, Win x64-VST.
Native DSP code for optimal performance.
Full MIDI control and automation support with silent, zipper-free parameters update, advanced response control and MIDI Learn.
No CPU load on idle: when the plug-in is fed with silence, the processing smoothly shuts down, to optimize the CPU usage of your Digital Audio Workstation.
Skinnable and customizable user interface with transparency management.
Automation and MIDI output: record output parameters as automation curves or send MIDI CC messages to other plug-ins for powerful side chain effects.
Smooth Bypass: activate/deactivate the plug-in with absolutely no noise.
Undo/Redo.
Full featured integrated presets manager.
Any sample rate supported.
System Requirements
Windows
An SSE2-enabled processor (Pentium 4 or later).
Microsoft Windows XP, Vista, Windows 7 or 8.
Any DirectX / VST / RTAS / AAX compatible host software (32 or 64 bit).
Mac OS X
An Intel processor.
Mac OS X Yosemite (10.10), Mavericks (10.9), Mountain Lion (10.8), Lion (10.7), Snow Leopard (10.6), or Leopard (10.5).
Any VST / Audio Unit (32/64-bit) / RTAS / AAX compatible application.
Any references to any brands on this site/page, including reference to brands and instruments, are provided for description purposes only. For example references to instrument brands are provided to describe the sound of the instrument and/or the instrument used in the sample. Plugin Boutique do not have (nor do they claim) any association with or endorsement by these brands. Any goodwill attached to those brands rest with the brand owner. Plugin Boutique or its Suppliers do not accept any liability in relation to the content of the product or the accuracy of the description. "RHODES" is a registered trademark of Joseph A Brandstetter.
Awards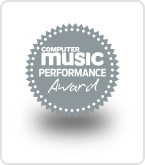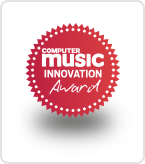 Product Reviews
I'm back with a small review of the Energy Pack from Blue Cat audio. The plugins included in this bundle are Digital Peak Meter Pro,...

Why take five plug-ins into the studio when you could do it all with one? Hollin Jones uncovers the time-saving secrets of Blue Cat Audio's...
You may also like