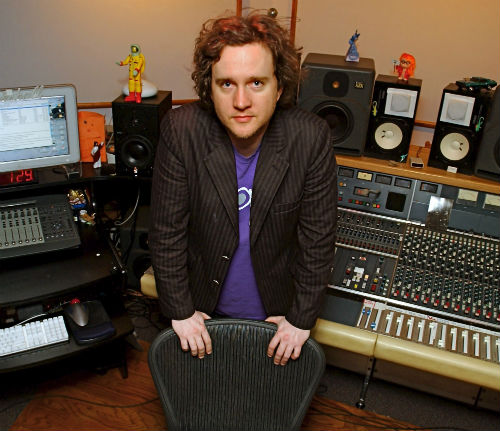 "This thing is absolutely awesome... all the best parts of a phaser without the silly overcooked elements."
Greg Wells. Producer and songwriter for Katy Perry, Weezer, Adele, Timbaland, Mika, OneRepublic, Pink, The Deftones and Rufus Wainwright.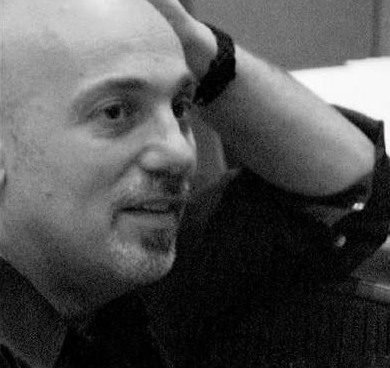 "From the twisted mind of Paul Wolff comes a Fix Phaser that is capable of subtle to extreme 60s like phaser sweeps."
Joe Chiccarelli. Mixer/Engineer/Producer for Beck, U2, The Strokes and Elton John.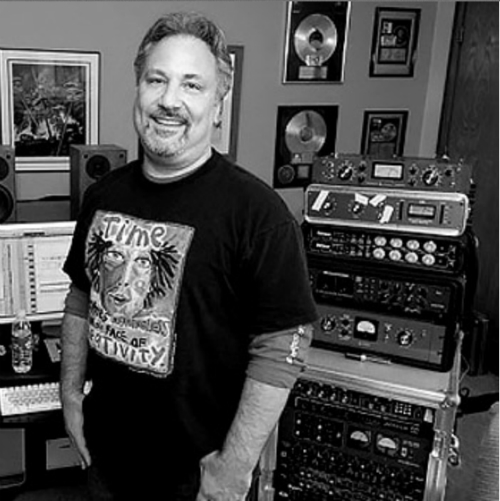 "From subtle to over the top, the Phaser gives you incredible versatility in a Phasing effects."
Ross Hogarth. Multi-Grammy Award winning producer, mixer and engineer for Van Halen, Keb 'Mo' R.E.M. and Ziggy Marley.
No single phaser could please Paul Wolff. He wanted them all in one. All the stages, the sweeps, the tones. From the mind of Paul Wolff, here is the Fix Phaser.
Have you ever worried that your guitar just doesn't sound enough like a spaceship? We know we have. Coming from the ever-fertile mind of audio legend Paul Wolff, Fix Phaser perfectly covers this concern and many others too. Create subtle movement and texture in a string section or synth pad, wash a drum kit in stratospheric swirling attitude, create a throbbing, oscillating vibrato in a vocal, or simply swoosh and whoosh things to your heart's content.
Turn mono into stereo
The wide mode can create natural, convincing stereo soundscape from a mono track. Especially useful on guitars, vocals, drums and other instruments that sound static and lifeless.
What it does
With a clean and easy-to-navigate modern interface, the Fix Phaser loses none of that quintessential 70s/80s sound and style and can transform a flat, dull track into a vibrant living beast in no time, and in a number of different ways. Sweep your phase centre at a rate anywhere between 0.01 and 6Hz, or let the incoming signal bump and pump the effect with the in-built envelope follower. Phase offset and regen settings allow further customisation of the sound, and three different stereo settings give the user control over the spread of the effect, from both mono and stereo sources.
Fix Phaser builds on the mind-warping technical concepts already presented in the Fix Flanger and Doubler, completing the "Fix" modulation series. Never again will you reach into the toolbox and find an empty space where your spaceship should be.
In short
Lush vintage phasing sound in a modern plugin package
Wide and versatile feature set
Mix knob allows blending of wet and dry signals to taste
Create stereo soundscapes out of mono sources
Generate subtle movement in flat or dull-sounding instruments
Out-of-this-world whooshing effects
System Requirements
Version 1.0 of the Softube plug-ins have the following minimum requirements:
All Native Versions:
Mac OS X 10.9 or newer
Windows 64-bit, versions 8 or 10
Intel Core 2 Duo, AMD Athlon 64 X2 or newer
Screen resolution larger than 1280x800
1 GB RAM or more, and at least 6 GB hard disk space for installation (individual plug-ins take less space)
Any VST, VST3, AU, or AAX (Pro Tools 10.3.7, 11.0.2 or higher) compatible host application
Softube/Gobbler account
Gobbler application to manage license activation and plug-in downloads
Please make sure that you always use the latest iLok License Manager. It is not included in the Softube installer, but can be downloaded from www.ilok.com
Broadband internet access for downloading installer and register licenses
Please Note:
Fix Phaser does support AAX DSP Hardware
Windows XP and Vista are no longer officially supported
All Softube plug-ins support both 32- and 64-bit hosts, although a 64-bit OS is required. Supported sample rates: 44.1, 48, 88.2, 96, 176.4 and 192 kHz, in both mono and stereo.
AAX DSP version:
For AAX DSP you need to meet the requirements for the Native version. You also need to have an Avid HDX processing card
Different plug-ins will have a different load on your HDX card, please see the AAX DSP Supported Instances per DSP card for more information
Any references to any brands on this site/page, including reference to brands and instruments, are provided for description purposes only. For example references to instrument brands are provided to describe the sound of the instrument and/or the instrument used in the sample. Plugin Boutique do not have (nor do they claim) any association with or endorsement by these brands. Any goodwill attached to those brands rest with the brand owner. Plugin Boutique or its Suppliers do not accept any liability in relation to the content of the product or the accuracy of the description. "RHODES" is a registered trademark of Joseph A Brandstetter.
You may also like